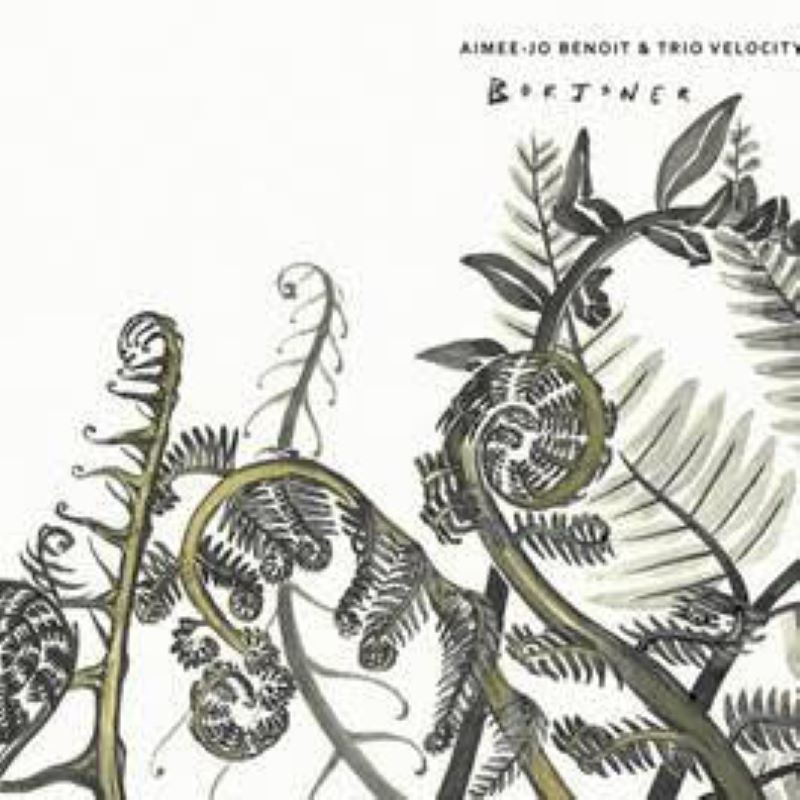 Fri Sep 18, 2020
Calgary, AB's jazz artist Aimee-Jo Benoit continues to celebrate this year's release of BORJONER, her stunning new 10-track LP with Trio Velocity exploring songs from her personal journey — available now.
"BORJONER was born in a coffee shop," Benoit recalls of the album's earliest days. "I was thinking about the process of growth as an artist, a person, and a mother. The idea of burgeoning soil was all I could think about as I was trying to piece together a project that had been 15 years in the making.
"As a Canadian artist with a French background, I searched for a term that represented the idea of growth and BORJONER was found," she continues. "It's an old French term for burgeoning, and it couldn't be more accurate for how I really do feel. It is as though I am clawing through the soil upwards and downwards, and it's been a symbol for the entire process of how the album came to be, the recording and subsequent re-recording of it, its release during COVID-19, and its life as its rooted its way into the music community."
Recorded by Spencer Cheyne at OCL Studios, the album sees Aimee-Jo Benoit and Trio Velocity — Simon Fisk, Robin Tufts, and Sheldon Zandboer — organically lean into songs of importance from the musical journey of the artist, holding space for them to breathe as they morph and are rearranged and reimagined through the connectedness of the quartet.
"We were brought together by the death of a close friend and colleague about four years ago," she shares. "We held an improvisational performance at his wake, and the energy brought about by our grief exhumed a special connection.
"For each performance of a particular tune, including the recording, we loosely arrange the feel and structure, but listen to each other so intensely that we allow for the song to develop and grow in its own way."
Among the 10-track LP includes a pull from Nirvana's catalog in "All Apologies," a nod to Feist's "Lonely Lonely," and a revisit to Snailhouse's "Repetition" — and so much more.
CBC's Saturday Night Jazz and JUNO Award-winning artist Laila Biali says, "Aimee-Jo Benoit's approach to jazz… is heartfelt, whimsical, fresh and creative. She's an artist whose beautiful humanity and sensitive approach to life cannot be separated from what she brings to the music."
"I never thought I might be the inspiration for someone," Benoit muses. "I am so grateful for the weeping and breathing it created…
"The valve release"
"The love that I feel, I want it to be contagious. These are the things that have meaning now… It's no longer my desire to be respected; now, my only desire is to inspire."
For more visit:
aimeejobenoit.com/
instagram.com/aimeejobenoitmusic/
twitter.com/aimeejobenoit
facebook.com/aimeejobenoitmusic/
open.spotify.com/album/0x9y558RU53ataiHcW0sab?si=QBLpxoL4R7WViLXAoGZ_Lw