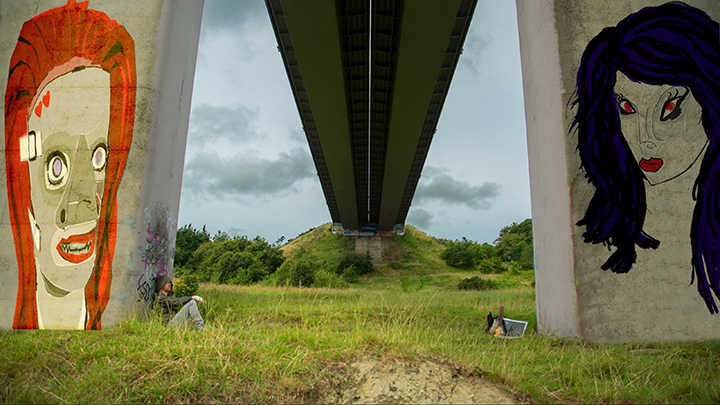 Fri Sep 11, 2020
The electro-rock swagger of Irish duo Ramshackle Rodeo is back with some classic, heavyweight riffs and howling harmonics courtesy of this, their sophomore EP, Mad Dog 2020
A driving follow-up to 2019's breakthrough debut, Back from the East, the alt-indie electro-rock duo that is Stephen Cassidy and producer Nial O'Doherty once again showcase their inimitable sonic soundscape within Mad Dog 2020's stellar tracks.
Where to start, but for the top with the smoldering, groove-laden album opener that is "City Strut."
"Here we revel in classic sounds with a contemporary ear," O'Doherty says of the track that wields scorched riffs and blistered drums.
Title track "Mad Dog 2020" uses flaming harmonics to fill the jet streams left by over-driven guitar, while "Lockdown Jam" showcases the Ireland-based duo's loose and dangerously cool electro-rock prowess.
Check out "Mad Dog 2020"  YouTube here:
Deft keys and subtle brushes tip toe over each other in "Imperfect," a remastered and outro-outdo-less version of "Imperfect Bliss" first heard on Back from the East. "Halfway to Nowhere" sees the band go full 'Saturday night' as the moody floor-filler beguiles with shoe gaze gone wild.
"It's like a dystopian crescendo," Cassidy says. "Just like 2020."
For more visit:
twitter.com/infoRamshackle1
youtube.com/watch?v=UpaG7bgFlkE
open.spotify.com/album/6tnetoqt7ZZ4akXXRkohq9?si=-k-EDA8ERHyml7t3dQYrIQ