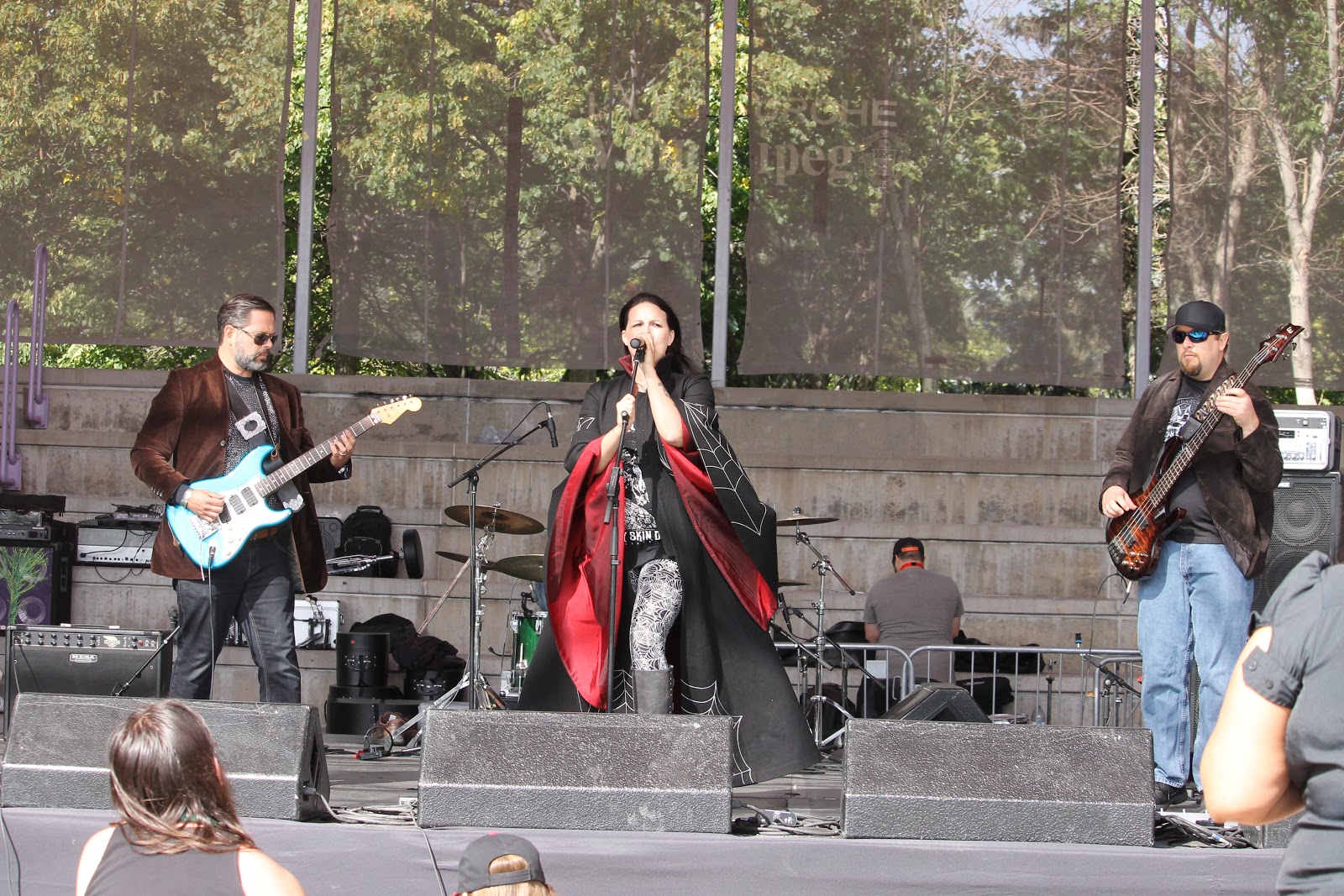 Fri Aug 21, 2020
Canadian alt-metal prog-rockers Helfreya beckon audiences down a sonically daring tunnel of psychedelic doom-jazz in this, their debut breakthrough release Shieldmaiden.
To listen to Helfreya's music go to:
open.spotify.com/artist/50IVxlA1G4FeJvosG1eWHP?si=kzEJClqXTjq89PtETthCng
open.spotify.com/track/73oKYxknbzdxlbAt6KGViG?si=c8J1FYhcTOiRAy7cuWZg0Q
Fronted by vocalist Violet Vopni, of Metis and Icelandic descent, Helfreya rounds out with guitarist Keith Meyer, bassist Russ Maskus, and drummer Travis Stephenson. The Winnipeg-based band draws on Norse and Celtic mythology in their songwriting, and the name is derived from two Norse Goddesses: Hel, the Goddess of death, and Freya, the Goddess of love.
"We're the duality between light and dark," the band says, "and the enigmatic amalgamation of love and death.
"We take fans on a strange adventure."
"This is an album that has been over 20 years in the making," Vopni shares. "Keith, Russ and Travis had spent decades crafting their instrumental sound in their former punk rock band, Wormhole."
"We were just waiting for the perfect singer/songwriter to join the project," Meyer offers.
"After a few failed attempts, we met Violet and something instantly clicked," Maskus adds.
"For my part, I'd also spent decades crafting my songwriting and vocal style, but had trouble finding the right musicians to accompany the lyrics and melodies," Vopni continues. "After my own few failed attempts, this was a perfect match up."
The result is Helfreya and their debut LP, Shieldmaiden; while there are legacy creations on the release — such as "Dreaming," originally written in 1996 by Vopni when she was 11 years old — the album's title track was the first song she wrote for the new collaborative efforts. Quickly becoming a fan-favourite, it proved to them something special was afoot.
"The album is a mix of heavier and softer sounds, and brings to light each band member's personal musical tastes while showcasing their talents," Stephenson says.
Strange adventure, indeed.
For more visit:
helfreya.com/
instagram.com/helfreyaband/
facebook.com/HelfreyaBand/