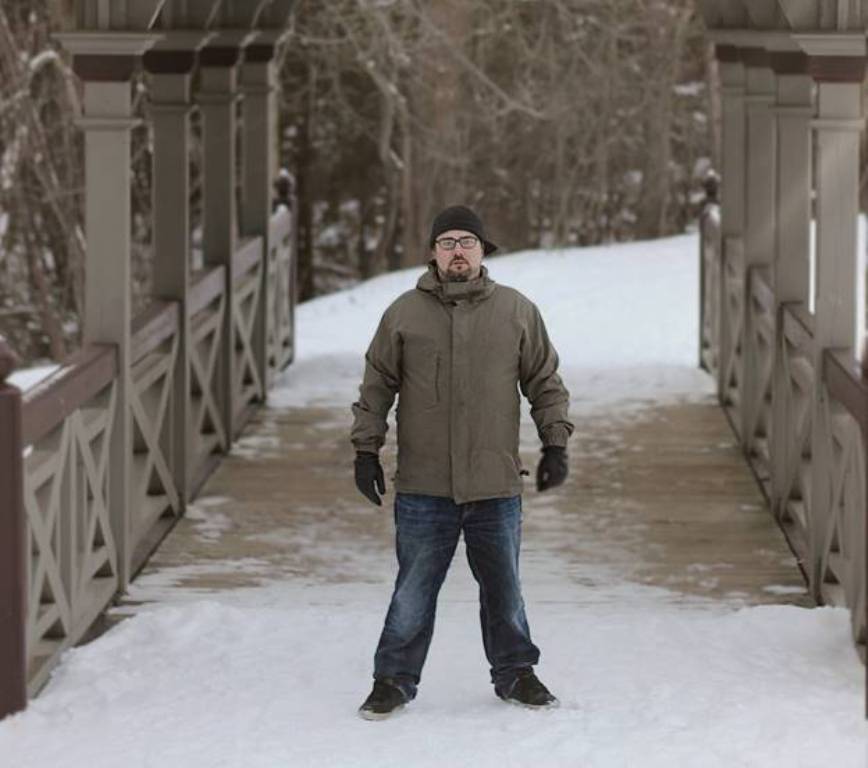 Fri Jul 17, 2020
At over 95,000+ streams across Spotify and counting, Canadian alt-rocker Matt Graham and Graham Show Music has released his sophomore EP and title track video —Follow Your Dreams — available now!
"The song 'Follow Your Dreams' is an anthem meant to be motivation for anyone who wants or needs it," Graham offers. "The opening line is 'every morning you wake up and see nothing but future hope and destiny.' The chorus is to 'live the life you never lived, dream the dreams you never dreamt, and never spend the energy on time not well spent.'
Watch and listen to 'Follow Your Dreams' here:
"What I wanted to offer was the message that you can go after anything you want in life," he continues. "If you never give up, success will one day come."
It's a mindset Matt Graham can personally attest to.
Born in Edmonton, Alberta, and raised — for the most part — in Peterborough, Ontario, Matt Graham counted music and the guitar among his easiest passions alongside mountain biking and snowboarding. In fact, a paper route at age 12 helped the young artist save to buy his first Fender, a Stratocaster. "It was very similar to my idol's at the time," he says, recalling Jimi Hendrix's axe of choice.
From there, Graham played in several bands and groups growing up before heading to college to learn about business and the industry. "All the while, I was still writing, and playing small shows around town," he says. "Those particular songs may never make it into production, but they were fun to write."
At one point, Graham set his sights on Canada's West coast, and — after a brief stint in Vancouver — headed north to the mountains, ultimately and unknowingly laying the early foundations for an album release. "At that stage, I decided the mountains and the snowboard scene was more appealing," he says of the eight years spent in the Whistler area. "But I did meet a friend and fellow musician, Darren Chambo, and we formed a band — The Chambo Graham Show.
"We'd play in weather ranging from -30 to +40 at the base of Whistler mountain, facing the gondola, and just doing it for the love of it. In that location, millions of people walked by every season, and it was great exposure."
Between The Chambo Graham Show, solo work, and collaborating with his brother Dustin, Graham has performed in events surrounding some of the highest profile world-class ski events as well as the 2010 Olympics and Paralympic Games. "My brother volunteered in some interestingly cold weather and rain, but for the love of the game and to represent our country. We performed around 12 sets of music at various venues, including the ski jump and Nordic cross-country events, the downhill, and the bobsled and luge track.
"It was a great experience to see the world's countries come together to share in a common goal and vision," he adds. "The memories were priceless."
Ultimately, Matt Graham moved back Ontario-way, purchasing a home studio and continuing to work diligently and hone his craft.
His debut single, "Life," premiered in 2018, ultimately appearing alongside follow-up singles "Between Moments" and "Nothing Can Be Undone" on his breakout five-track EP, Between Moments — released in 2019 via Sonorous Records and distributed in partnership with Universal Music Group.
This year's three-track EP, Follow Your Dreams, lands as a testament to the mantra.
"Follow Your Dreams" isn't the only track that uplifts listeners with inspiring messages by way of music. "'You' starts out with the lyrics, 'it doesn't matter what you believe in, I believe in you,'" Graham explains. "It is meant to be like a parent telling a young child words of wisdom.
"Go after it. If you believe it, you can create it."
For more visit:
/grahamshowmusic.com/
instagram.com/grahamshowmusic/
facebook.com/grahamshow/
twitter.com/Grahamshow
open.spotify.com/artist/78iRQVwdOQRCjlD3g513Hv?si=DqrNd-2USc-Ynd-8gKQdXQW