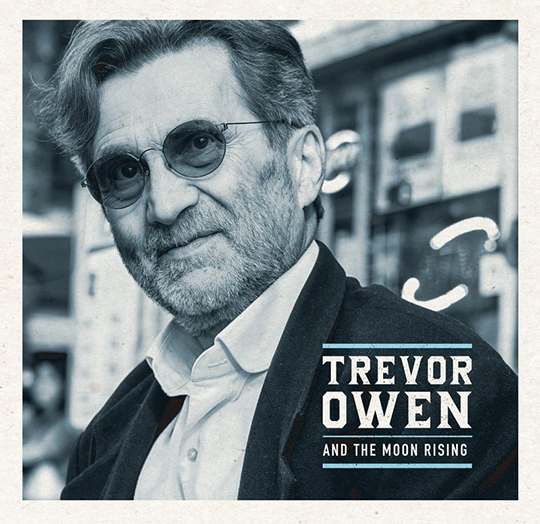 Fri Jan 22, 2021
The veteran Toronto-based musician Trevor Owen has just released his latest single, "Horizontal" – Watch it on YouTube here:
Though the groovy two minute-spanning number was released as Owen's latest single, it's actually a cover of the 1940s tune by the famed American lyricist Hal David. "Horizontal" was the first success David actually enjoyed in his lengthy career, though it was soon banned in Boston for being too risqué... "Where lying down was apparently considered controversial," according to Owen. The song was co-written by David and Lou Ricca.
Along with "Horizontal," Owen's accompanying debut album And the Moon Rising features three other covers and six original tracks. It was released last January and produced by Marcus Vichert. Owen began recording the album in 2018 with engineer Braden Sauder at Marquee Sound in Toronto, and the record was mastered by Stephen Stepanic at João Carvalho Mastering.
As a young schoolboy, Owen made the decision to drop out of school back in the 1960s in order to pursue a career in music. He started playing in Yorkville clubs and pubs before landing gigs all across Canada. He played cover sets, his own original music, with bands and many other acts, until finally recording and releasing And the Moon Rising in 2020. His long-lasting career ended up paying for a post-secondary education, which resulted in him becoming a teacher in Toronto.
For more visit:
trevorowenmusic.com/
music.apple.com/ca/artist/trevor-owen/id1289107056
open.spotify.com/artist/2gDwujCpS014hUkMitk4QI?si=TSi5RNSaSsyiR-Ll6X6sSQ
open.spotify.com/album/4zHpFntAtgAsXmW6zXGV0k?highlight=spotify:track:2vciOwnZYnKwdd1YrM9vWV