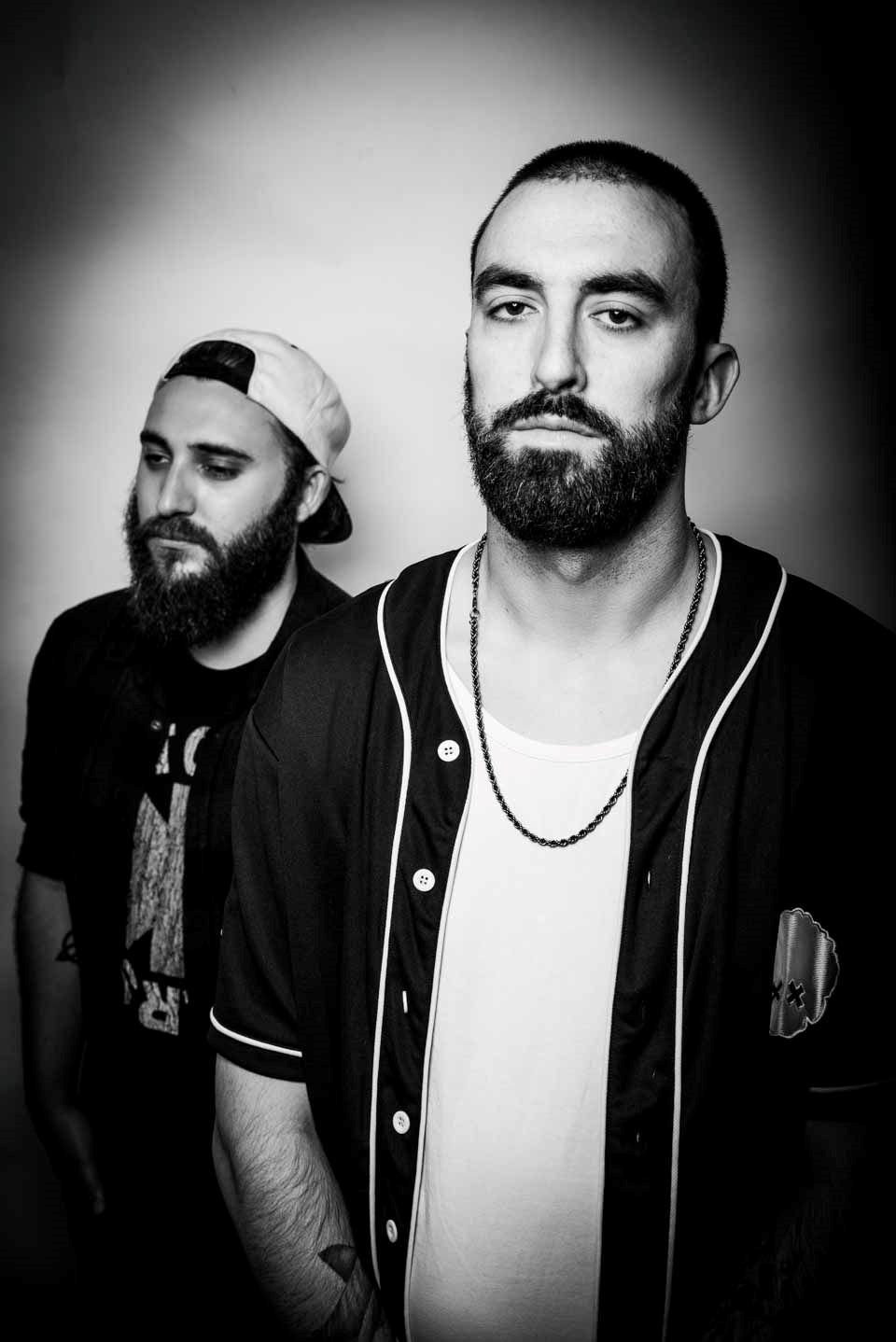 Fri Sep 18, 2020
Funnelling explosive blues-rock riffs into heady alt-hip hop rhythms and immersive electronic arrangements comes award-winning Ottawa, ON duo DRAE's timely and culturally prescient new single "Take Cover".
"The revolution won't be televised"
Watch the video on YouTube here:
"This song was written as a hypothetical view of a world where a government and its systems — particularly law enforcement — have turned on its own citizens," says frontman and producer Andre Thibault. "Unfortunately we are seeing this become a reality, both with our neighbours south of the border, as well as our own federal police force with minority groups and Indigenous peoples."
"It's a rally cry of sorts," drummer and percussionist Matt Robillard adds. "A declaration that real change doesn't come from burying our faces in screens and staying informed, it comes from confronting the source of the issue head on, no matter how ugly that may be."
"Take Cover" is the premiere single to land ahead of the Ottawa-based duo's forthcoming EP, TARDIGRADE — set for release this year via Montreal's Dance Plant Records.
With a Toronto Independent Music Award to their credit, DRAE have performed at JUNOFest, RBC Bluesfest, Canadian Music Week, Northern Touch Music Festival and more and received radio-play and critical acclaim across previous releases TRI (2018), E/Scape (The Live Sessions) (2017), and E/Scape (2016).
For more on DRAE visit:
itsdraemusic.com/
instagram.com/itsdraemusic/
facebook.com/itsDRAEmusic/
twitter.com/itsDRAEmusic
open.spotify.com/album/3NLDgpoIttJXM5BGs81MwP?si=n16w9FIyTYK6zH4pZyxHgg
Editor's Note: I had the pleasure of seeing DRAE perform in Ottawa last year and his stage show is compelling and goes beyond being a typical hip-hop act. Definitely an act to watch out for!