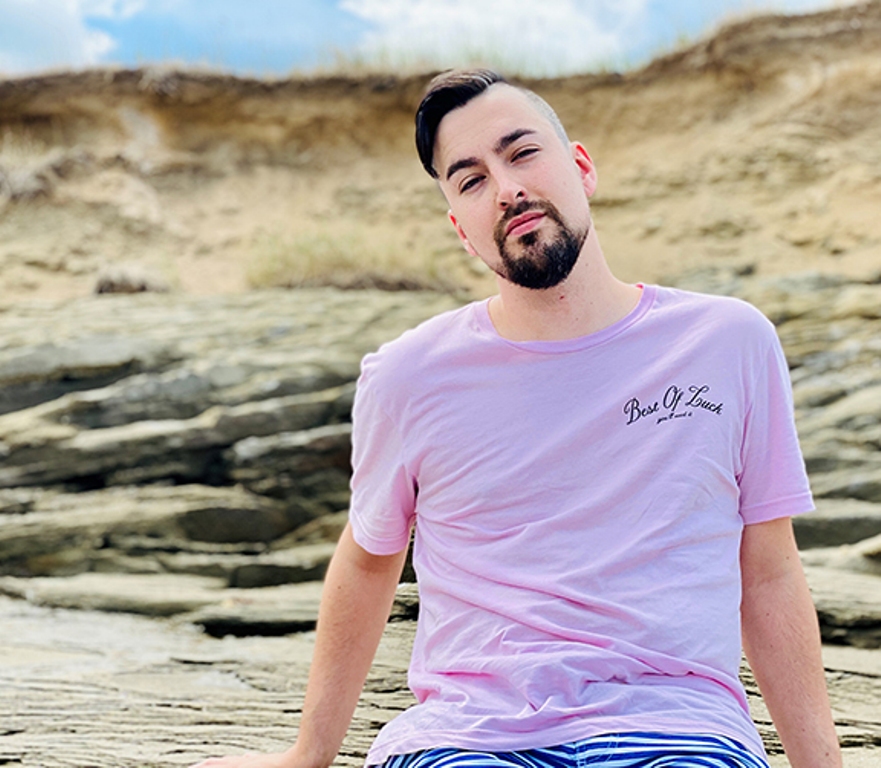 Fri Jul 24, 2020
Canadian pop singer/songwriter Ryan Maynard is soaking up that "Summer Sun (Nothin' on You)" with the release of his new single.
A timely preview to his forthcoming sophomore album, Matter of Time — an upbeat pop explosion with contemporary electronic sounds set for release this August — the video for "Summer Sun (Nothin' on You)" was shot entirely on an iPhone 11 Pro at L'Aboiteau Beach across two picture-perfect days.
"This song was inspired by our east coast's beauty during such a beautiful season," he shares of the origins behind the track. "And now, it's even better as restrictions are being lifted and people are starting to emerge from quarantine to be with their loved ones.
Watch and listen to "Summer Sun (Nothin' on You)" here:
The album follows suit, Maynard shares. "Matter of Time speaks to the 2020 timeline of our world. I hope to bring an optimistic outlook to people through music, and give everyone something to smile about.
"With so much going on, I wanted to give people something they can dance to," he adds. "Something that will help them forget about their problems."
'Something to dance to' is a theme the Montreal-born, Moncton-based multi-faceted artist repeatedly does more than just deliver on; through his work as a DJ, karaoke host, Pride event performer, singing competition creator and host, and more, he's become ubiquitously known for his unique brand of high-energy, all-encompassing performances.
Having technically fashioned his start as a kid with the help of toy recorders, Maynard quickly honed his personal and impassioned pop vision through songwriting and collaborating with producers from around the world. The results include his 2018 breakthrough debut, Welcome to Utopia, which stacked three New Brunswick Music Award nominations — including Solo Recording of the Year, Visual Identity of the Year, and Fan Favourite — and 2020's followup LP Matter of Time.
For more visit:
instagram.com/ryanmaynardmusic/
twitter.com/rrrmaynard
music.amazon.ca/artists/B07CT98YSZ/ryan-maynard
open.spotify.com/track/2aKgeQRx1CWOR54gcvvE6P?si=twnk5prlT5yS6qXzJcA6GA