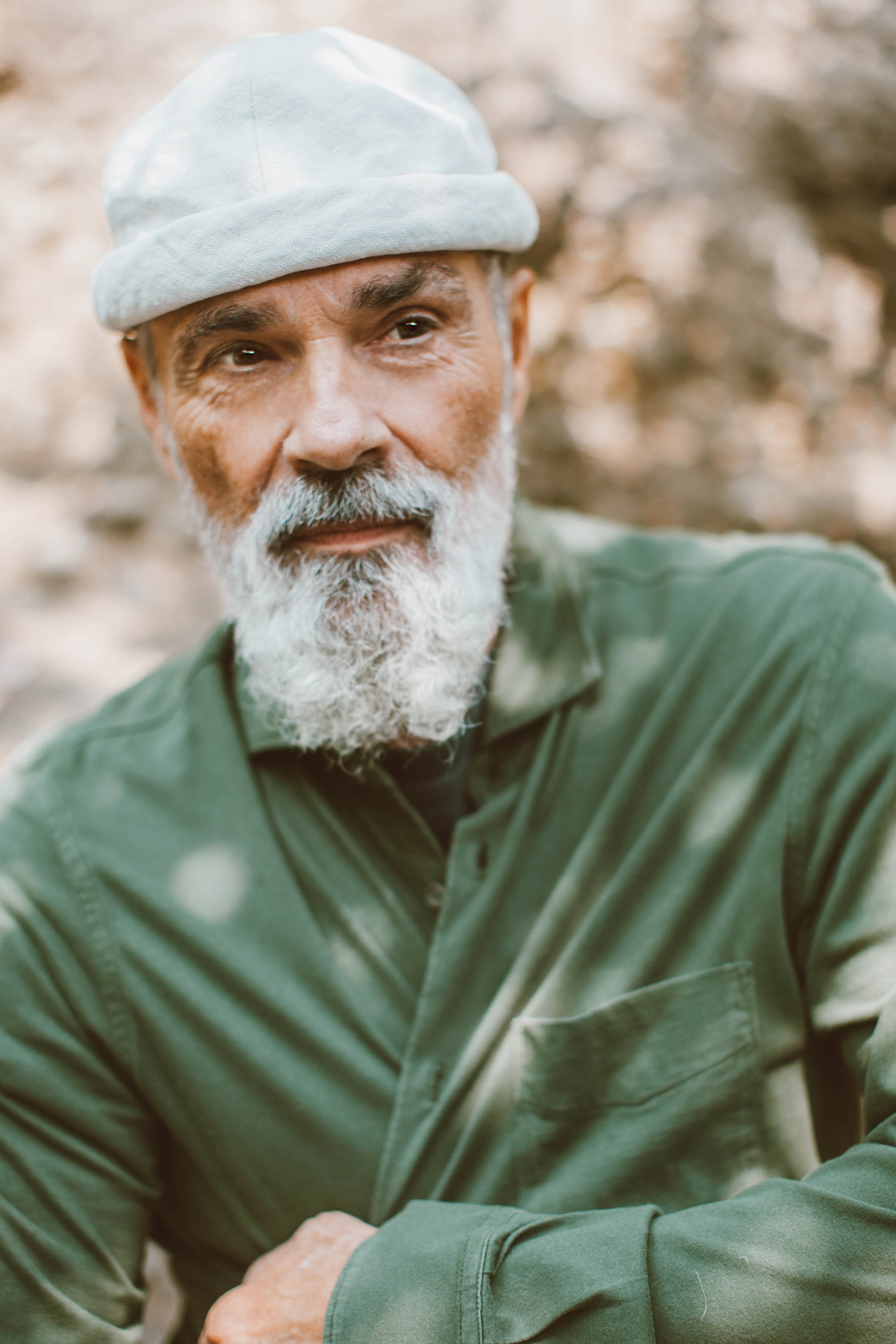 Fri Nov 20, 2020
Brimming with romantic emotion and biting observations about the state of the union, Bruce Sudano's EP Spirals Vol. 2: Time and the Space In Between -- set for digital and streaming release via Onerpm on Oct. 23 -- marks the Los Angeles singer-songwriter's second release of 2020 on his Purple Heart Recording Co. label.
Check out Bruce Sudano "Keep Doin' What You're Doin'" here:
The seven-song collection succeeds Spirals Vol. 1: Not a Straight Line to Be Found by just six months. The new collection was produced by Steve Addabbo (Suzanne Vega, Shawn Colvin, Jeff Buckley) at Shelter Island Sound in New York, Randy Ray Mitchell (Billy Bob Thornton) at Akadak Studio in Los Angeles, and Mike Montali (lead vocalist of Hollis Brown) at the Creamery Studios in Brooklyn.
Sudano – noted for his hit-crafting work for Dolly Parton, Donna Summer, and Jermaine Jackson – is prefacing the EP's arrival with the Sept. 11 release of the powerful and pertinent debut track "American Sunset," accompanied by an affecting video produced by Noksound.
The musician says, "I wrote 'American Sunset' out of concern for the direction of my country and as a warning, fearing that if we don't change our ways we will continue to sink as a nation already evidencing the early stages of decline. The reasons for this? Self assuredness, flagrant pride and conceit, unbridled selfishness, deceit, denial, the obliteration of truth, the already overwhelming and growing inequality which in itself is a certain road to revolution. All of this fueled by a government configured to protect and enrich those in power."
"In doing so we have abandoned the principles that made America great," Sudano adds "and have allowed rampant greed in the name of capitalism to become our god. Thus, we are headed for sunset, unless we can change our course. It's not too late! Such heavy matters for a little folk song."
Sudano originally conceived "American Sunset" in his home studio as a demo. But the shape of the new EP kept mutating over the course of a dramatic year. He says, "Along the way, I wrote new songs like 'American Sunset.' That wasn't going to be on the EP until late in August. In my mind, it essentially was a demo. I just said, 'Now is the time for this song. This is when it's relevant.'"
That politically pointed work will be followed on Sept. 18 with the blissfully romantic second track, "Keep Doin' What You're Doin'," and a comedic animated video by Elliot Mason. Like three other songs on Spirals Vol. 2, it was inspired by his relationship with his wife Francesca, whom he married in February.
"I was a guy who had been married for over 30 years," Sudano says, "and then I found myself solo. How do I adapt and how do I adjust? I've written about these things in the past. But I get to this point where I meet this woman, and in some ways it's like a surprise to me – 'Wow, I'm into something else, and this feels nice."
The rush of a new relationship inspired other soul-searching material that was readdressed as the creation of Spirals Vol. 2 proceeded. The commitment anthem "The Promise" profited from new work with producer Mitchell. "It had been difficult to balance an urgency, and at the same time give the song enough warmth so that you could play it at your wedding," Sudano says. "But after recording the new vocal and hearing the new mix, I said, 'OK, it's going on the record."
"Morning Kisses," a depiction of dawning love's small intimacies, is a number that explains itself, according to Sudano: "I wasn't able to write more of a lyric, and I kept trying for a long time. I kept writing other verses, and I realized, 'You've already said what you have to say.' So I kept it as it was, and boom! That's it. It paints a picture of a story that I pretty much lived verbatim."
Another love song, "It Don't Take Much," had rested among Mitchell's session files until the producer forwarded it to Sudano with the mix of "The Promise."
He says, "With the addition of those two songs, it completely changed the color of what I had anticipated Spirals Vol. 2 to be. It started leaning more on my relationship and this new love than on any kind of political statement that I was making. The surprise of 'American Sunset' again changed the chemistry, and this was all happening in the last month or so."
The new EP wraps up with "Walking Down the Road," a narrative look at three generations of Americans contemplating their lot, and "For the Sake of Humanity," another potent political number, which bears a lyrical hat tip to the Beatles' "We Can Work It Out"; it has been performed live with the addition of a snatch of the Youngbloods' "Get Together."
Sudano says of the latter number, "I'm a firm believer that most people are more centrist than extreme, and that common sense tells us that we have to sit down in a room together and be rational people, and state our cases, and be willing to compromise, to come out with the best solution we can come up with for right now, to keep moving in a forward direction. Right now we are in a hard-right/hard-left world that is being driven by leadership and promoted by leadership, and I don't believe we can survive this way. That's my own belief and my own conviction."
Taken together, the two volumes of Spirals exemplify Bruce Sudano's continuing commitment to musical evolution, and to working and living in the now. He says, "I'm walking out of the shadow of my history, and of my past. For some reason, people always want to pick up on that stuff. I'm certainly proud of my history – I think I've been extraordinarily blessed. But I really think I'm at a turning point right now."
For more visit:
facebook.com/brucesudanomusic
twitter.com/brucesudano
brucesudano.com
instagram.com/brucesudano