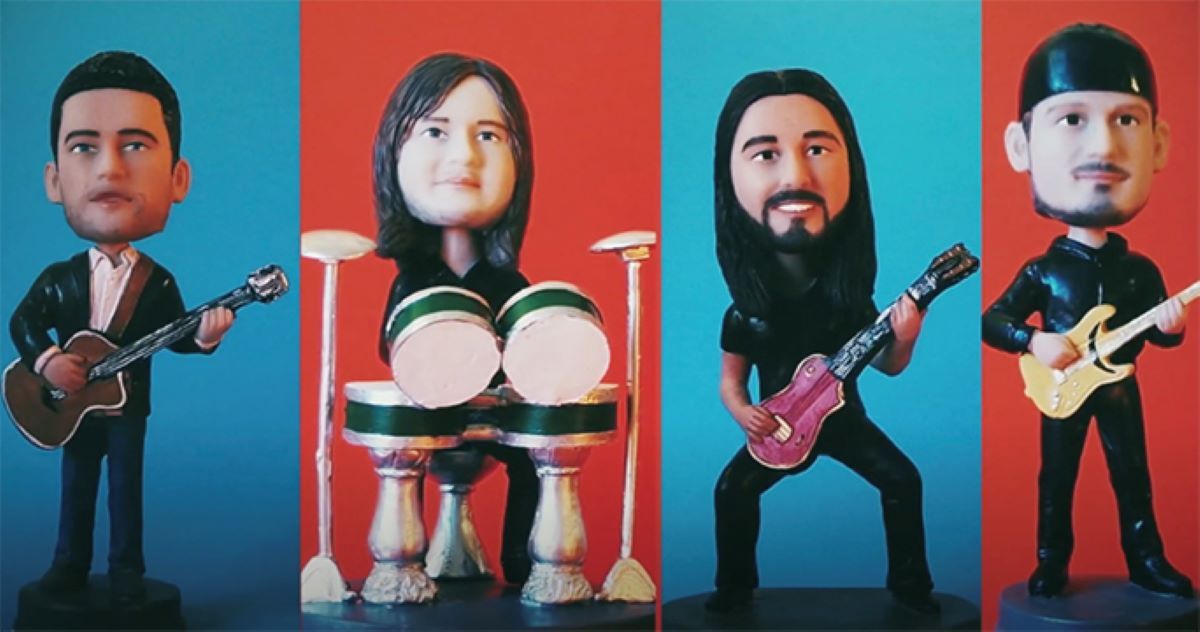 Thu Sep 24, 2020
Winnipeg rockers BULLRIDER state their status loud and clear in this, their latest single and (literally) head-bobbing video, "Happy Where I Am".
Not a bad mantra to live by…. Watch and Hear for yourself:
They've got a lot going on to back up that claim: Together since 2012, the Winnipeg-based four-piece pooled together some serious talent in Bobby Desjarlais (The Bokononists, Attica Riots), Ben Ferguson (Ash Koley), Tom Sinnott and Chris Peluk (Alverstone, Mad Young Darlings) to bring their complete yet complex palate of sonic sojourns — from fun-loving to dark and heartbroken, haunting to near-psychedelic in its experience— to stages at The Forks Winnipeg, Harvest Moon Festival, Dauphin's Country Fest, ManyFest, Hoot Owl, and more.
They delivered a 14-track debut LP, Hidden Gems And The Love Of Another, last year and, along with "Happy Where I Am," the release's previous singles deliver a similar, existential and observational theme of just… well, making the best of where you're at. "Dying," "Live My Life" and "The News" serve as prime examples of the band's rebellious, tongue-in-cheek delivery;
"Writing this record, from idea to completion, was like watching a picture come into focus. As different as we all are, it just makes sense. With this many compatible writers in one room, it's exciting to see what we can make happen next.", says lyricist, Bobby Desjarlais. We're all about needing less to live and be happy," Desjarlais says. "I just gotta breathe, sleep, eat, and feel… The rest? You can keep, thanks."
With a slew of notable show experiences (Canada Day @ The Forks Winnipeg, Harvest Moon Festival, Dauphin's Country Fest, ManyFest, Hoot Owl) on a wide range of stages, BULLRIDER draws on a complete pallet of emotions - from fun loving chorus', dark and heartbroken versus, to haunting and even psychedelic bridges.
This is a band that is smart enough to write a song that takes a fresh approach in these trying time and makes you actually think – yes – I am "Happy Where I Am"!
For more visit:
instagram.com/bullrider_band/
facebook.com/bullriderband/
twitter.com/bullrider_band?lang=en
open.spotify.com/album/7F2jg10d7ZGacdmovPpI6c?highlight=spotify:track:0LqE9yLX5OoN0lwPRdn7uQ
soundcloud.com/bullriderband/sets/hidden-gems-and-the-love-of-another