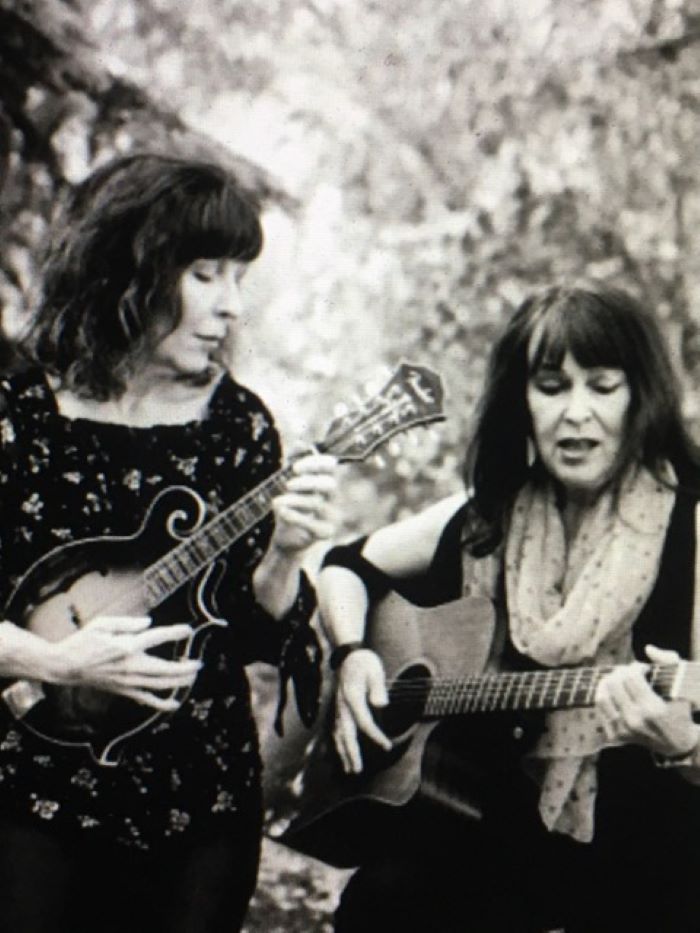 Fri Dec 18, 2020
Up-and-coming singer/songwriting duo Cameron & Crawford  have just released their fourth single in this year alone. It's called "I Want a Song" and it's a groovy, upbeat, jazz song jam-packed with all sorts of vivid imagery which invokes some of the smaller, yet more powerful, beauties of life — much like music itself.
Check out "I Want a Song" here:
Trish Cameron and Wendy Crawford first started jamming in the early 2010s and co-wrote their first song — a country-inspired tearjerker entitled "Never Said" — in 2014. Two years later, they made their performing debut in their hometown of Saskatoon, SK, with an eclectic mix of covers and originals.
Since then, they've been putting their blood, sweat and tears into their creative craft and, in turn, have created a collection of soulful songs inspired by some of their favourite genres and musicians. Throughout their catalogue, there are sprinklings of swing, bossa nova, Latin and Spanish music as well as influences from Joni Mitchell, Bob Dylan, Billie Holiday and Burt Bacharach, among many others.
The Prairie sisters are founding members of an international songwriters' group inspired by American folk singer Kristina Olsen's very own songwriting class. In their words, the guiding light for this creative troupe are their "deadlines." Each member is supposedly responsible for writing a new song every single month.
"I Want a Song," was a result of one of those sessions.
When trying to formulate it, Wendy recalls: "I was sitting on my deck looking at the garden. I needed a song to share with my group of songwriters and the first line came: 'I want a song where the words are a garden.'" On that line specifically, Wendy said "I guess I was hoping for something full of beauty, like a garden. I don't usually write lyrics first but once the first line came, the rest followed pretty quickly."
Though "I Want a Song" was written as a Cameron and Crawford song, Wendy wrote the entire thing. The three-minute number was recorded by the girls' producer and engineer, Simon Jasieniuk, at Beez Neez Recording in Saskatoon. On top of that, Wendy enlisted Canadian musician and filmmaker Jordan Trask to create a music video for the song. The aspiring musician called it an effort of "a creative team of three," but commended her fellow-songwriting sister Trish for "cheering" her on throughout the process and ultimately "having faith in the song," as she was the one who convinced her to actually record it.
During the COVID-19 pandemic, Cameron and Crawford have been working hard towards writing and recording their debut album. Their goal is to have it released by the end of 2021 (latest). For those currently itching to hear more from the Saskatchewan sisters, they have released three other singles, as of this writing. November 2019 served as a landmark day for the talented duo as they released their first-ever single across multiple streaming platforms: "A Lovely Time of Year" — a groovy and delightfully festive Christmas tune. Their debut was followed by the release of "Great Wall" and "Indigo Delight."
For more visit:
cameronandcrawford.ca/
instagram.com/cameroncrawfordmusic/
open.spotify.com/track/7fc08sKDJy3QeYL0mZwJHD
soundcloud.com/crawfordwendy/wccrawford