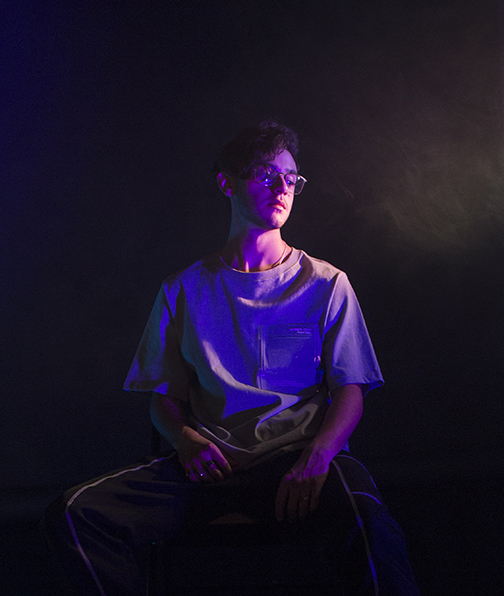 Fri Jul 10, 2020
"I wrote 'Reasons' as I was starting to realize I was in a relationship that wasn't good for me," Grey shares. "I couldn't imagine not being with her, but the relationship was making me miserable. This song captured the moment I was halfway leaning into the relationship, and halfway getting out of it."
Watch and listen to "Reasons" here:
The single — one of 6 tracks on his newly minted EP Falling Apart — serves as a bookend,  so to speak; it marks both the beginning and end of the relationship, all in one track. "The vocal sample you hear in the bridge and that plays throughout the track is from one of my old, unreleased songs. It was actually the first song I wrote about her, and 'Reasons' was the last song I wrote while I was still with her…"
Born and raised in Toronto, Ontario, the Jamaican-Canadian producer, singer and songwriter was first drawn to producing music at age 11; he comes by the interest through his father, '80s-era celebrity Jamaican DJ Ferno of Soul Sensation.
Now, at 18-years old, Chris Grey holds a burgeoning portfolio, teeming with both award-winning photography and videography as well as impressive production and songwriting credits. He has worked with local indie artists all the way to major-label artists signed to Universal, Sony and XO, including 88Glam's latest release.
Collaboration may be intrinsic to the multi-faceted and multi-media artist's creative process, but the honing of Grey's solo sound is the evolution to keep an eye on: Falling Apart was entirely self-produced, written, recorded and mixed in his home studio.
For more information on Chris Grey visit:
chrisgreymusic.com/
instagram.com/chrisgreymusic/
twitter.com/Chris_GreyMusic
open.spotify.com/artist/0F3maSKfGGVtfATaAyeyPG?si=gGm9AIJSSvmCygC-ykoEdQ