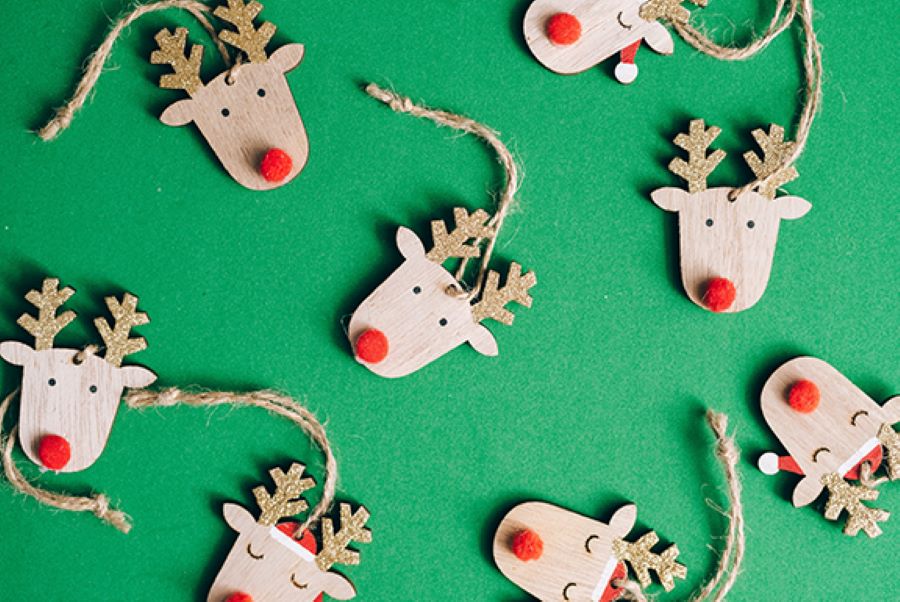 Fri Dec 18, 2020
From Peter Bloom Band (alias of alt-pop singer/songwriter, voiceover artist, and former radio personality Pete Cugno) comes an all-new original holiday season single called "Reindeers Away." This toe-tapping tune will certainly have you dancing in your seat all month long.
"The coronavirus pandemic had a multi-pronged effect on me and my creative outlook," Cugno says. "First, it made me stop feeling sorry for myself as I realized just how lucky I have been and still am. Many have not been so fortunate as a result of the pandemic.
"Second, it made me take stock of what really matters to me and gives me a sense of purpose, which is making people feel good... Making them smile and laugh. God knows, we could all use more of that in these times.
"Finally," he adds, "with less voiceover work coming in, I had more time on my hands to get in my studio and focus on creating music that would make people feel good. Despite the unfamiliar territory of writing in this style of music, 'Reindeers Away' just came pouring out of me, and I figured if it makes me feel this good, then hopefully it can do the same for others."
"Reindeers Away" is written, composed, and produced by Cugno, with big band arrangement by Cristiano Calaresu.
Check out "Reindeers Away" here:
Cugno is well-known as a comedian and radio personality, "Scary-Baldheaded Pete" or "Scary Pete." During his time on-air, Cugno created countless memorable character voices as well as numerous satirical bits, parodies, and original comedy numbers such as "I AM NOT Canadian" (spoof of Molson's 2000 "I AM Canadian" TV spot), and his 2012 NHL Lockout song, "Shut the Puck Up" — both of which spawned viral videos.
He has also been the voice of the Disney's Family Channel, the singing Mini-Wheat from the long-running ad campaign, Kyoya from Beyblade - Metal Fusion, and currently voices "François Turbot"' on Paw Patrol.
For more visit:
facebook.com/peter.bloom.718
music.apple.com/ca/album/reindeers-away-single/1542504451
open.spotify.com/album/5yYKUF4JcgMo605HOqh3oG?highlight=spotify:track:3i5gspOffWVhtsXTnmvfda