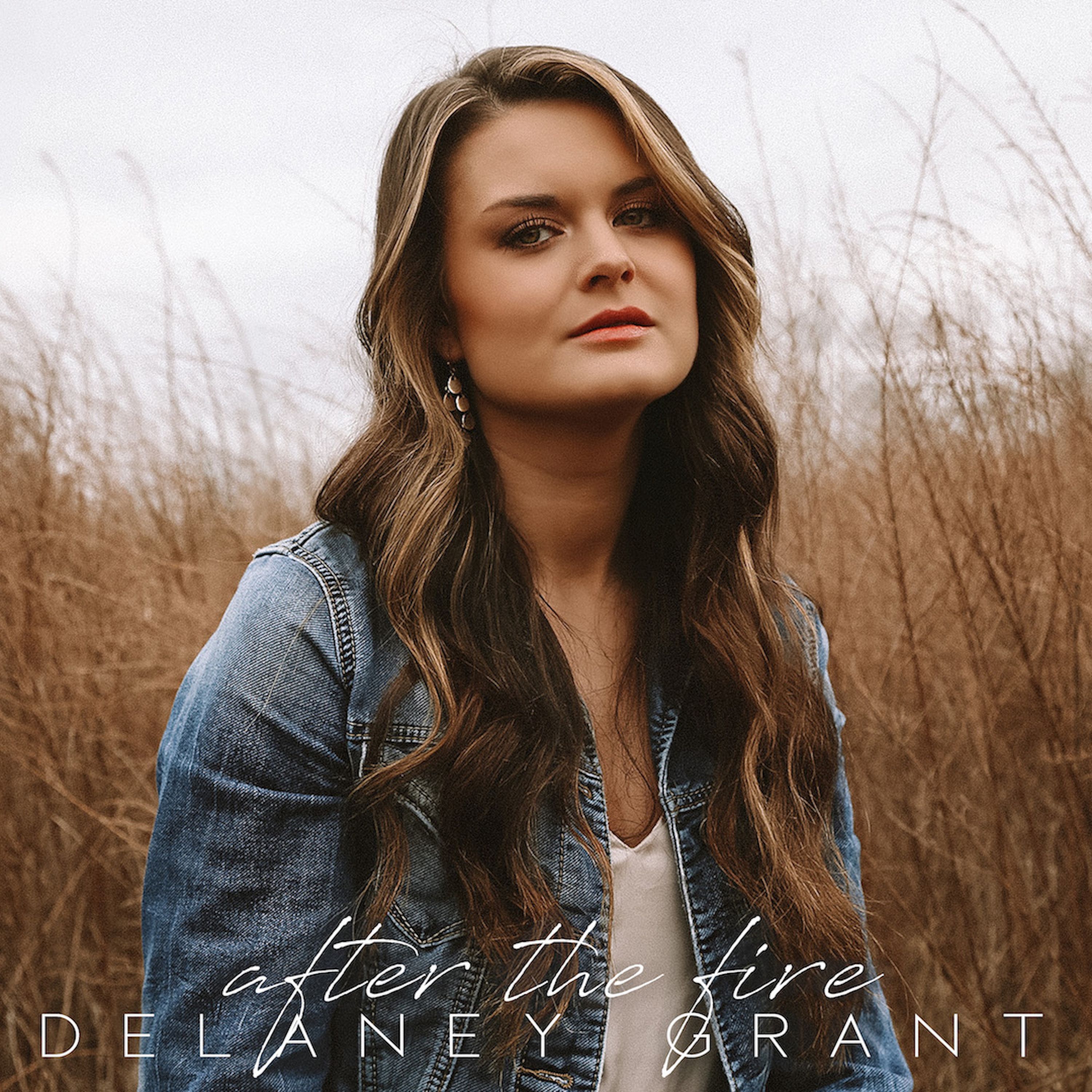 Fri Apr 24, 2020
Singer-songwriter, Delaney Grant, is gearing up today for the release of her new EP, After The Fire.
The 7-track release, co-produced by Jeff Dalziel (Diesel Music) in Ontario, Canada, and Travis Humbert in Nashville, Tennessee, will be available on all digital platforms.
After The Fire delves into the past ten years of Grant's life, starting with the loss of her family's home to a fire, where the EP acquired its harrowing namesake.
Grant comments about the album, saying, "In this album, you will hear songs about heartbreak with underlying themes of optimism and positivity. The songs represent different stories in my life but are also relatable, as almost everyone has experienced losing something or someone. I hope these songs can help those who need it." 
One song in particular, "Hey Mom," is a personal one for Grant.  Written for her mom and equally inspired by another woman who Grant considered a second mother, her best friend's mom who passed away in 2013 from breast cancer, Grant talks about the track, saying, "When I began writing this song, it was from the perspective of my best friend, touching on all the things she can't ask her mom. Naturally, little details about my mom came in, and with the help of Nicole Witt and Andrea Young, we not only wrote a song based on our own lives but anyone else who can relate."
The young Canadian country artist, Delaney Grant sprung her passion for music when she first ignited inside her mother's step dance studio, performing publicly for the first time at the age of two. Moved by the rhythm and energy of traditional folk music, Grant picked up the fiddle at the age of four, soon adding guitar, piano, and mandolin to her repertoire as she improved her technique and musicianship through formal lessons and youth ensembles. Her world opened up to the Country music genre and the craft of singing as she continued to learn about the textures of the instruments she was playing and how they play an intricate role. Soon, the starry-eyed songstress began to look up to Canadian country vocalists like Shania Twain, who were able to conjure up familiar, relatable feelings through their songs. Grant was continually experimenting with singing and songwriting, composing poems and lyrics about her experiences, and piecing together delicate melodies. At 14 -years old, her family lost their home to a fire, causing Grant to fully tap into her talent as she began to write music to help process the loss, triumph over adversity and rediscover joy.
Though poised at the beginning of her career, Grant has already collaborated with big names in both the Canadian and American country scenes. Staying true to her willingness to dive into the personally-challenging subject matter, she co-wrote "So Long," about her struggle with the untimely passing of her aunt with alt-country singer/songwriter Tara Shannon. Her single "Black & Blue" was released in 2015 and spun on Canadian Country Radio, and in 2016, she released "Better," her first international single, co-written by Andy Gibson (Jason Aldean/Kelly Clarkson "Don't You Wanna Stay") and Maks Gabriel.
For more information, visit www.DelaneyGrant.com.