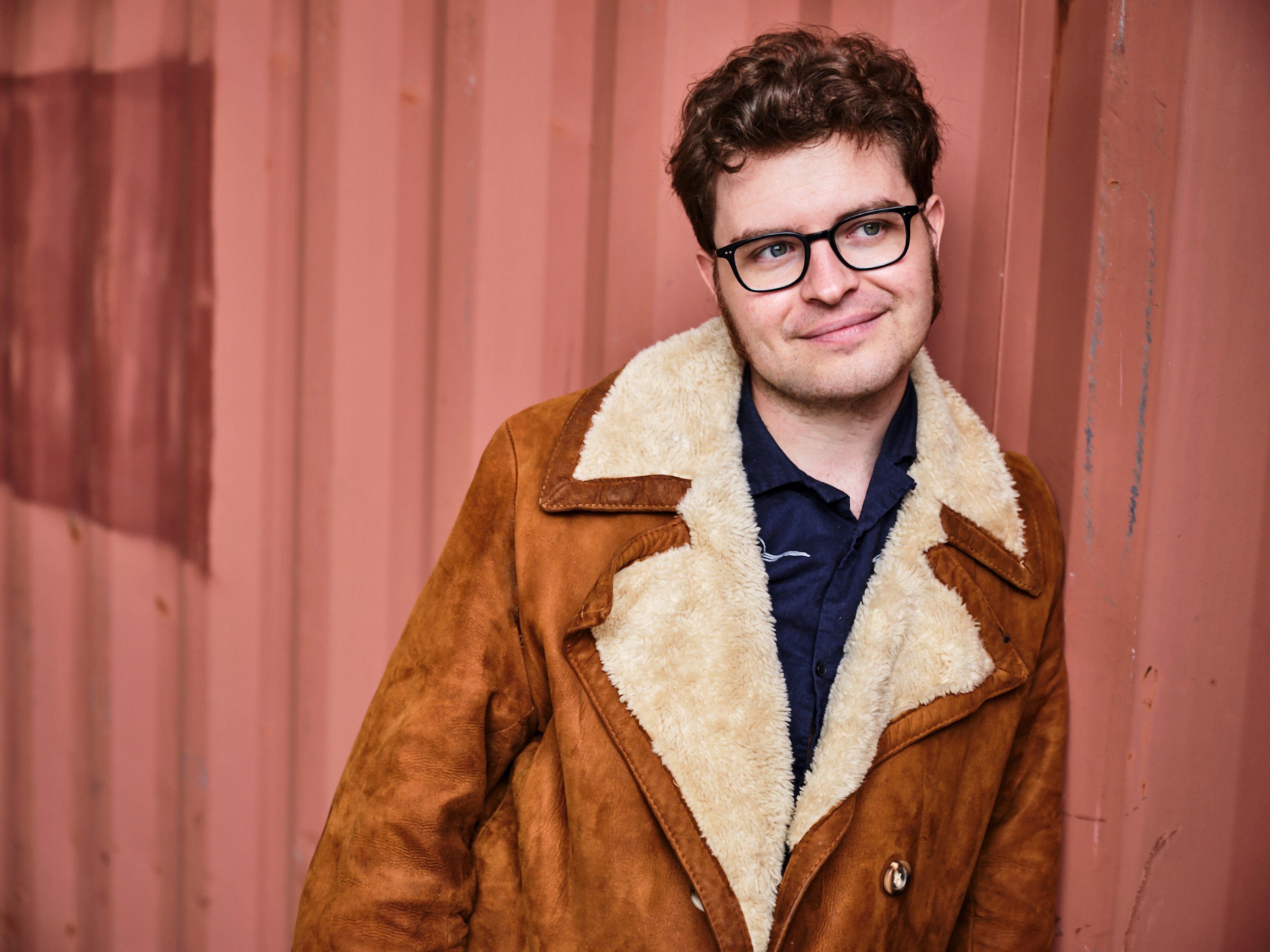 Fri Dec 18, 2020
"I Won't Put Up With It" is the newest single from folk pop singer-songwriter, Taylor Abrahamse. This infectious single is widely available on streaming services, with a dance-in-your-seat music video now on YouTube.
"I'm fascinated with pushing the boundaries for what's possible in a catchy pop song" says Abrahamse. "'I Won't Put Up With It' was bedtracked in Nashville with top session musicians... A Michael Jackson-inspired slice of 80s funk with a modern protest message, it twists and turns through key changes and a complex arrangement."
'The Canadian Paul Simon' Taylor is a professional singer/songwriter worth keeping an eye on. After landing lead animation roles heard around the world, and writing music for various animated projects, Taylor co-founded the professional recording studio Silverthorn Studios, where he recently created a debut record while being developed by legendary Grammy-winning producer and engineer Eddie Kramer (Jimi Hendrix, The Beatles, Kiss, and many more). Taylor uses his carefully crafted original songs & soaring vocals to advocate for true authenticity, sharing vividly about love, loss, his experiences with gender identity & the complexities of mental health. Hear for yourself why Eddie Kramer describes Taylor as a 'true artist & songwriting genius'.
Check out the video here of "I Won't Put Up With It" here:
"I Won't Put Up With It" was mixed and produced by Eddie Kramer (Jimi Hendrix, Led Zeppelin), with additional production by Taylor Abrahamse and Fred Mollin. Kramer discovered Abrahamse playing an impromptu song at the Canadian Music Week conference, and insisted on working with him on a full album.
Now available now on major streaming services, Abrahamse's self-titled debut is a blissfully infectious collection of carefully crafted originals. He has been called "the Canadian Paul Simon," and Kramer has called Abrahamse a "true artist & songwriting genius."
For more visit:
taylorabrahamse.ca/
instagram.com/taylorehofficial/
facebook.com/taylorabrahamseofficial
open.spotify.com/album/2Z3hmMtLM5u5yKgCMid82b?highlight=spotify:track:37dsMPHbbqBGxAYrublNrk