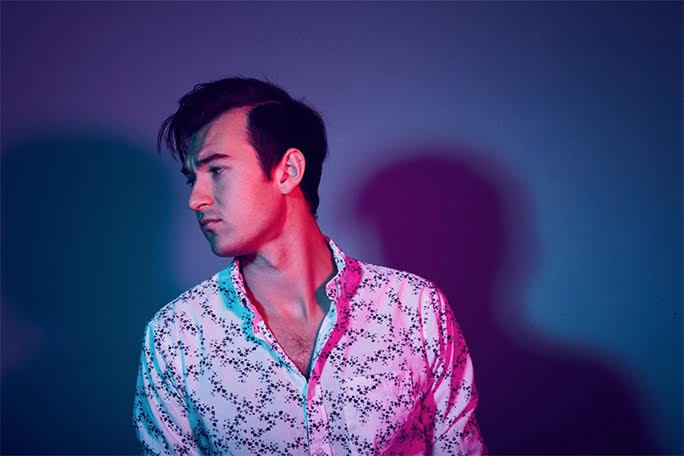 Fri Jan 31, 2020
With upwards of 4,000,000+ total streams stacked across Spotify, former CTV The Launch finalist Ezra Jordan adds a new one to the rotation precipice with his freshly released video and single, "Cliffs" — available now!
The track is the latest reveal at the Canadian alt-pop, soul-rich R&B artist and recent 2019 JUNO Awards TD Green Room performer's forthcoming EP, Cheap Therapy.
"Conceptually, this project has been in the making since 2018," Jordan says of the album as a whole. "I had started a new relationship, and it went hand-in-hand with a period of intense personal growth."
Jordan documented the entire process through songwriting, and soon had the makings of what would ultimately be a part album, part deeply intimate and personal 'time-capsule' of sorts.
"A song like 'Hair Fall Down' was written when I was still in love, and thinking about all the amazing plans my now-ex and I had planned for the future," he recalls. "But then 'Easy' was written about the moment we knew we had to have the conversation that leads to the end of our relationship.
"Songs like 'Let It Out' and 'Cliffs', especially, were each written about the whirlwind of emotions I had swirling around inside me in the months after we broke up.
Watch "Cliffs" here:
https://youtu.be/QD9Dly3EoKg
"I find a bleak sense of irony in the fact that this breakup was the only way for me to truly learn the things I would have already needed to know in order to save our relationship in the first place," he continues, candidly. "As in, funnily enough, one of the biggest recurring problems throughout the lifespan of the relationship that inspired this record was that I travelled too much, and didn't have enough time to dedicate to her."
That theme of being hard-pressed for time continued into the creation process of the record, Jordan says, where everything was fairly "'run-and-gun.'
"With the exception of a few production sessions, the whole recording process took place in a bunch of different bedroom or basement studios, whenever we had the time and some kind of place to go."
The result will ultimately culminate in his new EP, Cheap Therapy, set for release this April 2, 2020.
In the meantime, "Cliffs" is available now.
For more visit:
ezrajordan.com/
instagram.com/ezrajordan/
twitter.com/EzraJordanMusic
facebook.com/EzraJordanMusic/
open.spotify.com/artist/1BM9iiJaq21vJlIwXsacEz?si=FSa3hDkIQ0257PQmmjZasQ