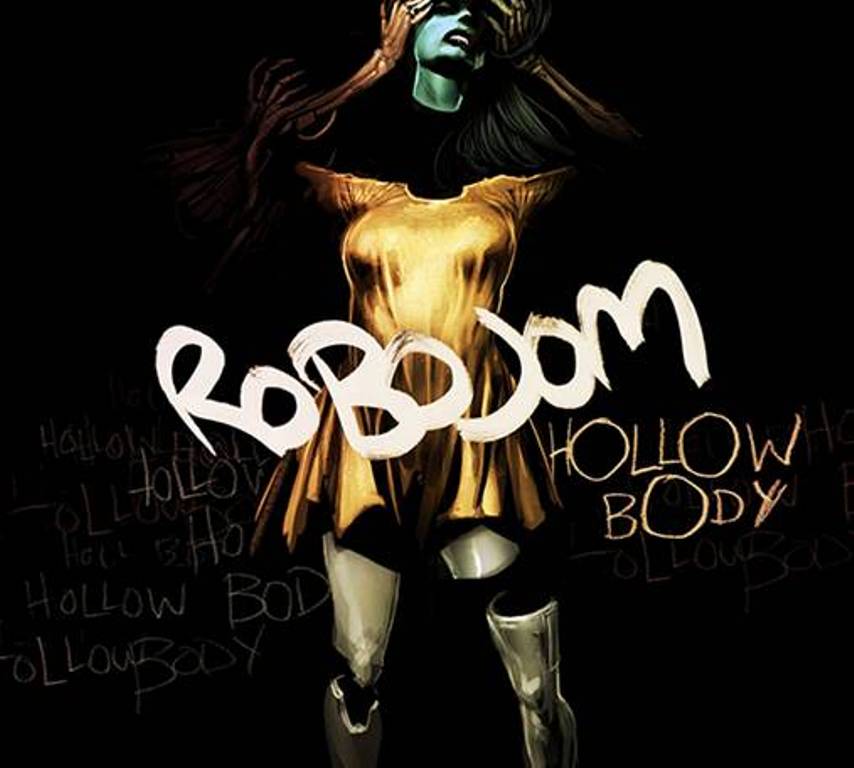 Fri Jun 12, 2020
"If you're someone who enjoys robots, post punk, female rage, performance art, new wave, comic books, techno, modern dance, raves, futurism… We made this band for you."
Hmm. Count us among the curious and all-in for Canadian cyberpunkster six-piece Robojom and their debut LP Hollow Body — including breakout single "Monster Cookie".
Watch and listen here:
Hailing from Winnipeg, Manitoba, Robojom have set the scene ablaze since 2014 with their custom-made music generating software, modern dance, and performance art. Robojom are Renée Vandale, Joel Klaverkamp, Nicole Froese, Alexis Flower, Ava Glendinning, and Matthew Lawrence.
"We blend it up into a darkwave aesthetic with robot and cyborg themes and characters," the band says. "Our sound melds the post-apocalyptic future we imagined in the 80s with steady, darkened grooves informed by Montreal and New York City's late aught dance punk scenes."
Don't just take our — or their — word for it; Bandcamper @BerenFranklin says "I never knew I needed Canadian sexual punk music in my life, but I really, really did."
We believe it.
Question is: who else needs it too?
For more visit:
robojom.com/
instagram.com/robojom/
facebook.com/robojom/
music.apple.com/ca/album/hollow-body/14916