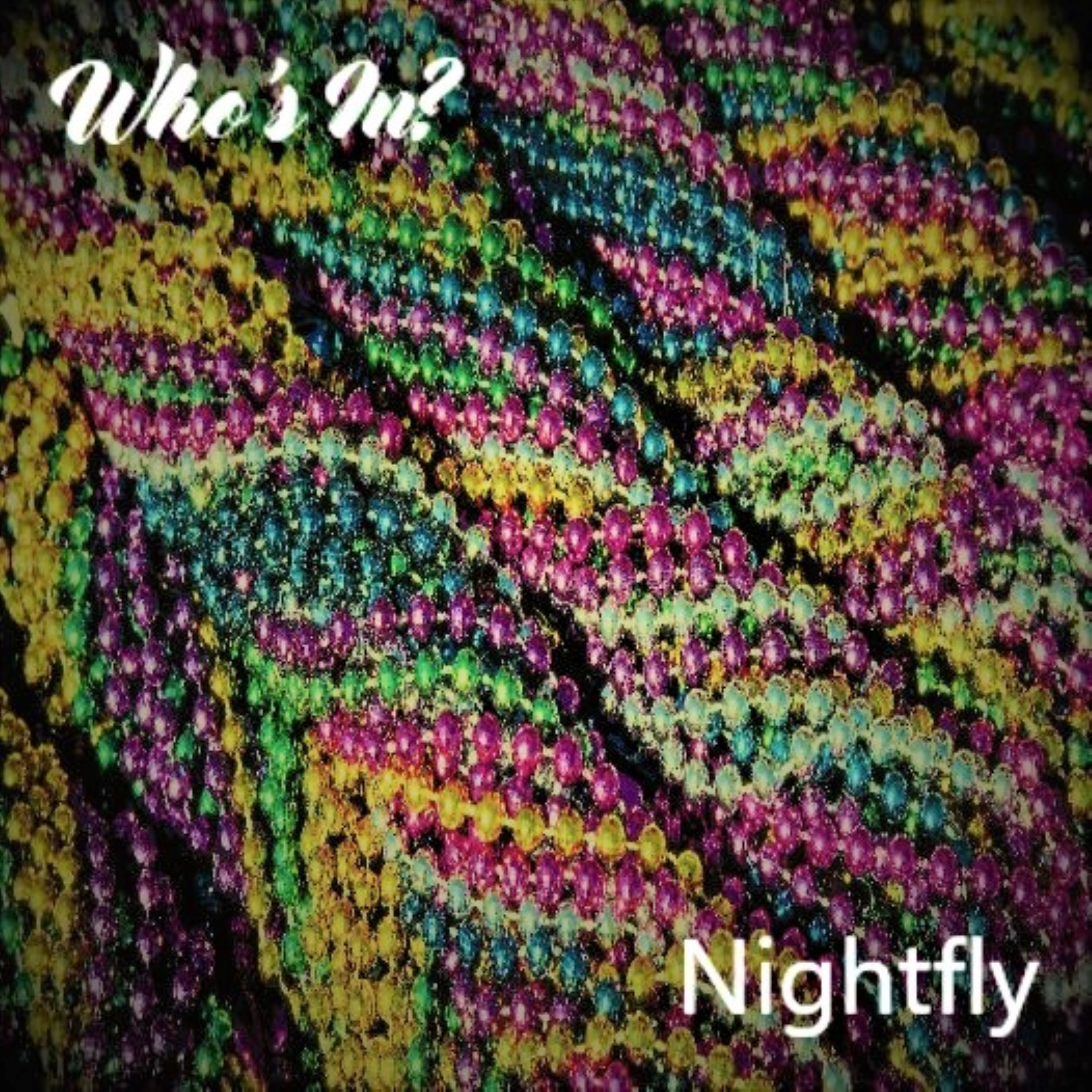 Fri Apr 23, 2021
Funk-rock four-piece Nightfly want to know "Who's In" when it comes to this, their swingin' and groove-infused new R&B single.
In layman's terms, "Who's In?" is five minutes of straight-up good vibes, and a must-listen for anyone feeling extra stuck inside during the ongoing COVID-19 pandemic.
Give a watch and listen to "Who's In" on YouTube here:
The R&B-inspired track is the latest to land from the Florida-based quartet's recent three-track EP, But Wait, There's More (2021). Driven by a jazzy combo of piano licks, bass grooves, and buttery guitar melodies from lead guitarist Whitey Bryan's beautiful and aged Fender Telecaster (as seen in the music video), the funk doesn't stop start to finish.
The colourful music video — which was shot mostly from the homes of each member, Dianne Moore, Seth Bernstein, Andre Follot, and Whitey Bryan — includes happy-go-lucky photographs and clips of animals, as well as shots of the band enjoying themselves in just the present day, and before the global pandemic hit.
On the creation of the song, Moore reveals it was inspired by her experience of once being involved in a political movement. "The lyrics can be applied to any situation where people throw themselves into any task, pursuit, work or hobby at the expense of personal relationships and one's own happiness," she says.
Bernstein called the writing of the brand-new single "quite organic," adding that it started with one of Bryan's blues-inspired guitar riffs and came together like a great recipe. "Whitey came in with this great blues guitar riff, and the words 'who's in' just appeared in mind," he recalls. "The music followed just as easily for all of us, as well.
"I've always been a fan of New Orleans second line, where it's like a feel-good, travelling dance party, and this felt like the perfect groove."
With their debut album, Honey Jelly Jam out in 2016, But Wait, There's More is the four-piece's official sophomore offering. Having formed back in December of 2012 on the East Coast of central Florida, in the small city of Sebastian, Nightfly started with two simple goals in mind: provide the people with a soulful, funky, rockin' good time, and do it with a sense of originality vs. rehashing expected clichés.
For more visit:
https://www.reverbnation.com/nightfly3
https://www.facebook.com/NightflyFL
https://twitter.com/FlNightfly
open.spotify.com/track/1OySS0Y9xDe9V6cCUbW0oR
https://www.reverbnation.com/nightfly3