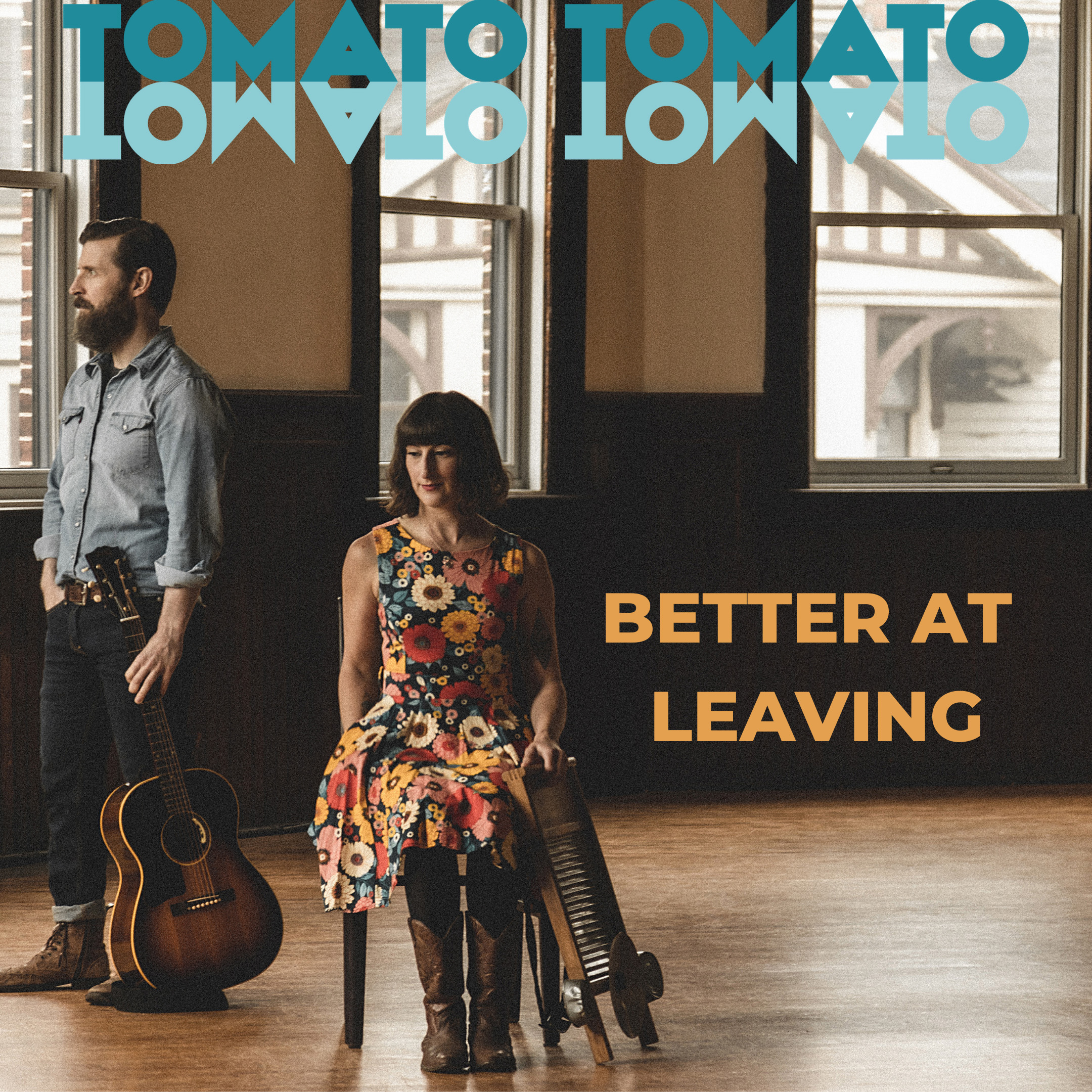 Fri Nov 13, 2020
Canadian folk and roots duo Tomato/Tomato are all about the groove when it comes to their newest track, "Better at Leaving".
The track is the next to land from their forthcoming album, It'll Come Around, set for release this November 20th, and features funky drums, bass, and stereo guitars. Motown-inspired strings for good measure keep the song delivering good vibes beginning to end.
Check out "Better at Leaving" on YouTube here:
"When we began writing for the album, we weren't quite sure what direction we would be heading," John McLaggan shares. "We were, though, feeling strong pulls back to our roots."
For John, that was how he grew up listening to mix tapes his father made for him, complete with generous helpings of The Beatles, The Beach Boys, Buddy Holly, and loads of other early rock n' roll in between. For Lisa McLaggan, who grew up in Chicago, it was a draw to early influences of Motown and the Blues.
"The direction for It'll Come Around was solidified when a long-lost family heirloom returned to our lives," Lisa adds. "In 1974, John's Uncle David died tragically at the age of 19 in a gas station explosion. John never had the opportunity to meet his Uncle, but he knew they shared a love for the guitar."
"I'd always wondered what happened to his guitar," John says. "After we moved into our new home, the 40-year mystery was solved, however: as it turns out, our neighbour had the guitar and generously agreed to a trade!"
Inspired by this connection to his family's past, John soon finished writing the album on the newly acquired '64 Fender Stratocaster in their home base of Saint John, New Brunswick.
"It turned out to be the missing piece of the puzzle," John says. "Everything else just fell into place."
Recording It'll Come Around involved a return to Nashville to work with producer, engineer, and multi-instrumentalist Jon Estes. The McLaggan's spent six days recording the majority of the instrumental parts with some of the city's finest before returning home to round out the vocals. The final result is a high-energy roots-rock album with a vintage vibe.
Tomato/Tomato have toured nationally as well as to Australia and the UK. They've received multiple nominations from the East Coast Music Awards, Music/Musique New Brunswick, and the Canadian Folk Music Awards, as well as awards for Group Recording of the Year, SOCAN Song of the Year, and the well-deserved Hardest Working Artist Award.
Their fifth release, It'll Come Around arrives at the end of a year where the title's message of optimism feels both relevant and needed, and follows 2019's Canary in a Coal Mine, 2017's Pinecones and Cinnamon, and both of 2016's So It Goes and I Go Where You Go
For more on Tomato/Tomato visit:
Spotify
Website
Facebook
Instagram