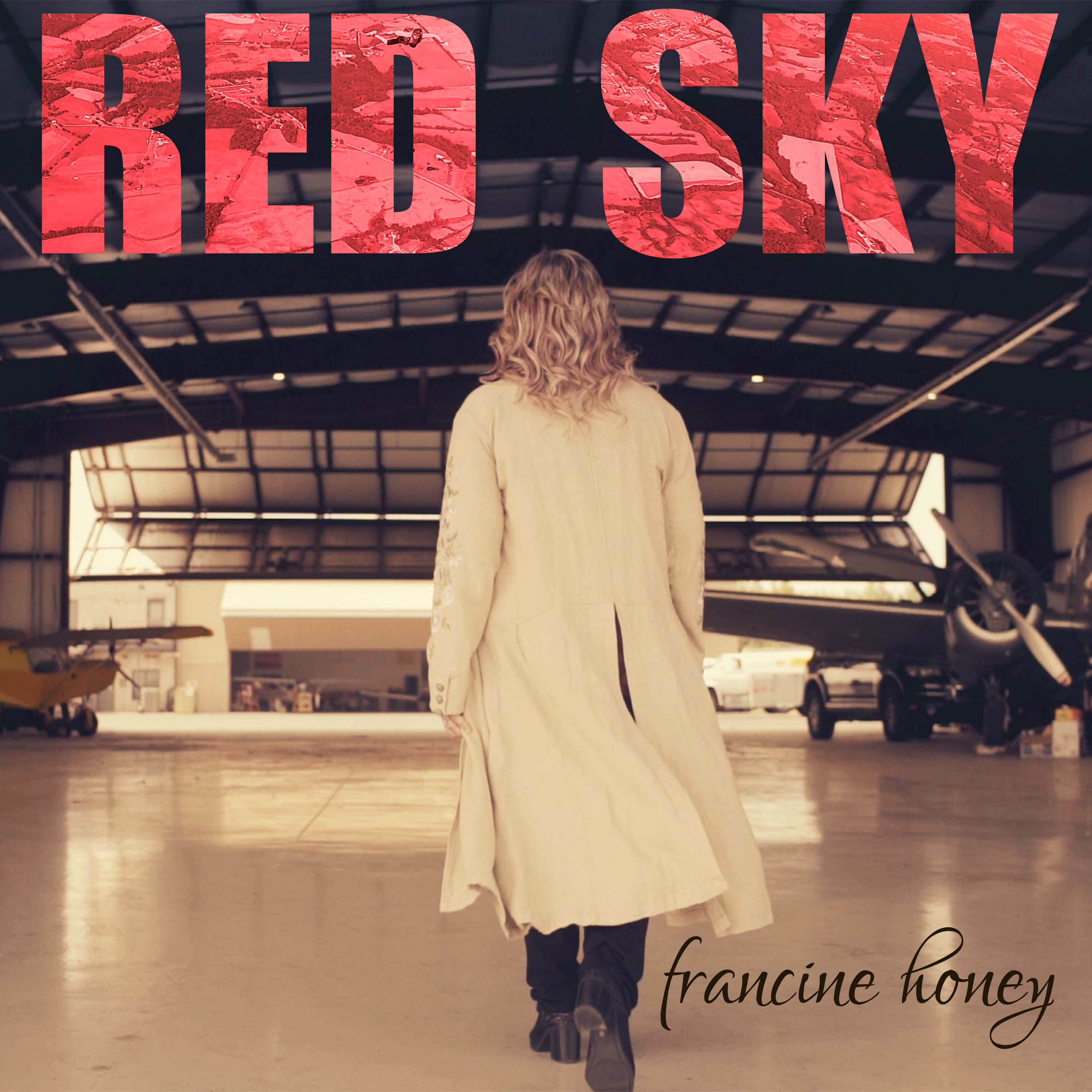 Fri Nov 08, 2019
"Red Sky is a gritty, dreamy and ethereal flight echoing the fear, exhilaration and transformation experienced during times of change. As the sunset sky transitions to red, you free fall into change. On the other side of the red sunset sky is the red sky of dawn.  You find your wings and enjoy flying and soaring within your experience." — Francine Honey
"Red Sky" is the first single that follows Honey's critically acclaimed album 'To be continued…' which continues to see airplay from CBC, Radio-Canada, CTV, SiriusXM, Folk Roots Radio ++ across Canada, the US, UK, Germany, France, Australia, Netherlands & more.
Watch Red Sky (Official Music Video) here:
https://youtu.be/osnFr90VpQo
'To Be Continued…'  is an album that showcases Honey's most striking and stirring compositions. Cut in Nashville with Grammy-nominated producer Neilson Hubbard (John Prine, Mary Gauthier, Jason Isbell) and first-call players like guitarists Will Kimbrough and Kris Donegan, pianist Dan Mitchell, bassist Dean Marold and legendary fiddler Eamon McLoughlin, 'To Be Continued…' takes Honey's mix of Americana, Country, Rock, Canadiana and Blues to the next level, capturing the sound she's been chasing for years.
Although she's made music since childhood, Honey never dreamed of making it a career.  However, along the way, the down-to-earth artist has displayed extraordinary dedication to her craft.
Francine's debut self-produced album 'An Ordinary Woman' came out in 2008 and was followed in 2014 by 'Re-Drawn', produced by Lang Bliss in Nashville.  An EP entitled 'An Ordinary Woman (In Studio)' was released in 2015.
As a graduate of the Berklee College of Music Professional Singer-Songwriter Certificate Program, Francine regularly makes the nine-hour drive from Ontario, Canada, to song-writing workshops in Nashville, where she has been mentored by icons like Beth Nielsen Chapman (who contributes backup vocals to Honey's "Snowflakes On My Eyelashes"), Mike Reid ("I Can't Make You Love Me"), Mary Gauthier ("Mercy Now"), Verlon Thompson ("Boats to Build"), Gretchen Peters ("Independence Day") and Jonatha Brooke ("My Mother has 4 Noses").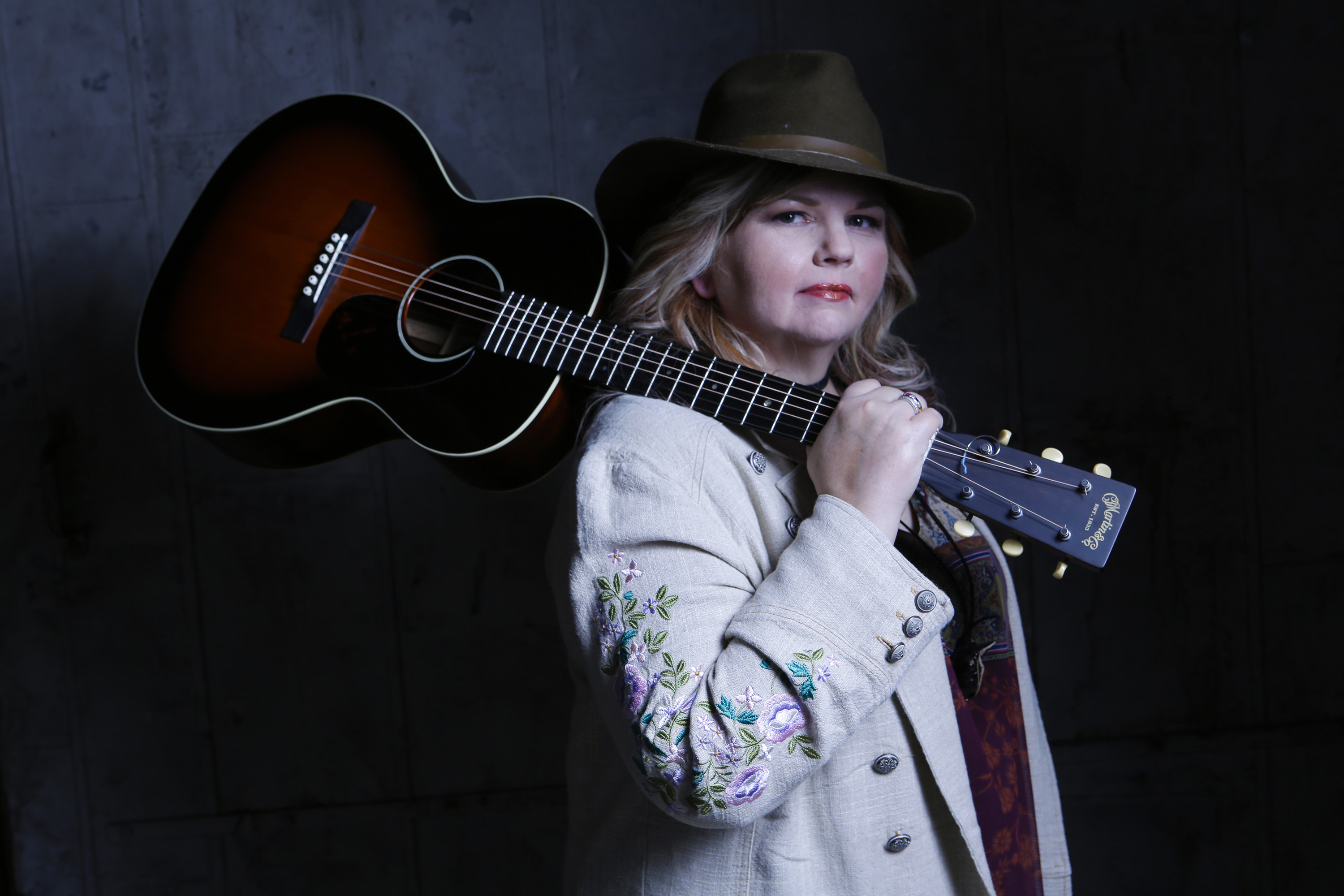 Francine is a member of the Songwriter's Association of Canada (SAC), Nashville Songwriter's Association International, Canadian Country Music Association and Americana Music Association. She co-ordinates the SAC's Leamington/Windsor Regional Writer's Group, mentoring other songwriters. She has showcased at the Texas Songwriters Symposium four years in a row, NSAI Tin Pan North Festival, Hugh's Room, the WinterFolk Blues and Roots Festival in Toronto, the Kingsville Folk Music Festival and the Folk Music Ontario conference. Francine's music and songwriting have not only taken her through Canada and the U.S but to the U.K., Switzerland and Italy.
Courageously drawing from her own life, Honey's latest songs run the gamut of emotion and have made significant waves worldwide. "Stay" was a finalist in TWO categories in the International Songwriting Competition (Americana and Sing Your Heart Out/Love Songs) and a semi-finalist in the Canada Songwriting Contest. "Mamas Take Bad Dreams Away" made the top five in the Canada South Songwriting Contest. Honey was a semi-finalist in the Blues and Americana categories of the International Songwriting Competition.
Francine's music can now be heard worldwide on radio stations from the U.K. to the U.S.A., Ireland, Canada and beyond.  She has been featured on both CBC radio and Sirius XM and receives millions of views on her videos. Francine has appeared and been interviewed on CTV News, CFRU's Folk Roots Radio and many more.
For more visit:
francinehoney.com/
facebook.com/FrancineHoneySongs/
instagram.com/francinehoneysongs/
open.spotify.com/artist/2CdnJgAGtOZFxJWg1q6npz