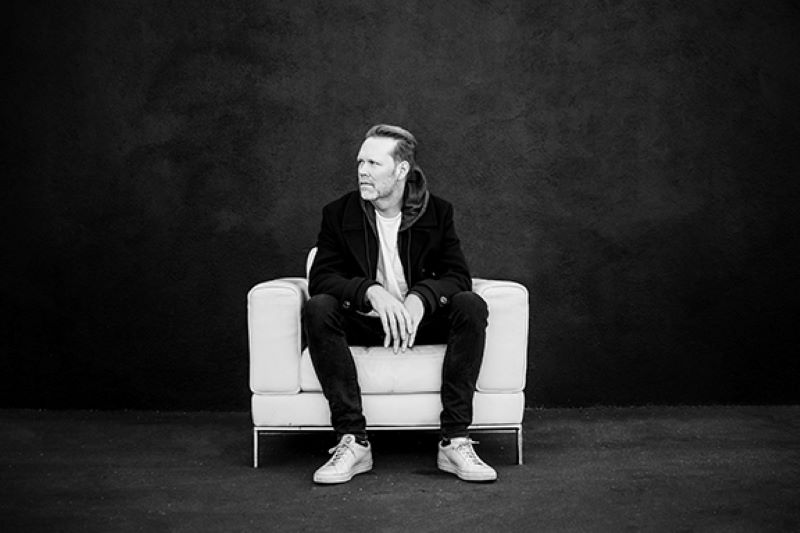 Fri Sep 11, 2020
Breathe in, revel, and let go; it's with this mantra GRAMMY Award-winning singer/songwriter and producer Rich Jacques leans into his newest body of work, "Joy Follows Like a Shadow That Never Leaves" — the title track from his forthcoming album.
The journey from your head to your heart…
From fear to love;
in the end a complete release and surrender.
Check it out on YouTube here:
With a sonic style that is powerful, yet simple and direct, Jacques makes clear within the album's 10 tracks that the joy we all seek is found within the very peaks and valleys of our own journey.
Available September 4th, 2020, the album is an arch of an experience from beginning to end; from riding on the surface of life to allowing the depths of a true experience, opening track ("Edge of the Sun") starts with the reservation and fear of jumping into the deeper pool of life, before moving its way through Love ("Oblivion"), Confusion ("Where is Home"), Heartaches ("How Long"), Hope ("Clear Blue Skies"), Down time ("Cafe by the sea"), Gratitude ("Home is Wherever We Are", "Leave A Light"), Acceptance ("Once You Love) and ends in Grace ("Joy Follows Like a Shadow That Never Leaves").
Jacques' intimate, meditative vocals mixed with the lush soundscape has earned him an esteemed reputation. From previous releases under his name and his band project, Right The Stars, his songs have been heard in major commercials such as Honda and XBOX, and in TV shows and major motion pictures like Grey's Anatomy and The Breakup.
As a music producer and songwriter, he collaborated with artists such as Gold Kimono, Colin Hay, Glen Phillips, Maya Rudolph, and Peter Katz. In 2017, Jacques won a GRAMMY Award for his collaboration with Lisa Loeb on her album Feel What U Feel. However these are merely pieces of a puzzle that have granted him access to pull from such a universal tapestry and deliver the sentimental artistry that he embodies today, making Rich Jacques someone to keep an ear out for.
For more visit:
richjacques.com/
instagram.com/richjacques/
open.spotify.com/artist/7lfr6IB4ON92ftruMOZTPR
soundcloud.com/jacqmusique/sets/rich-jacques/s-kZX22