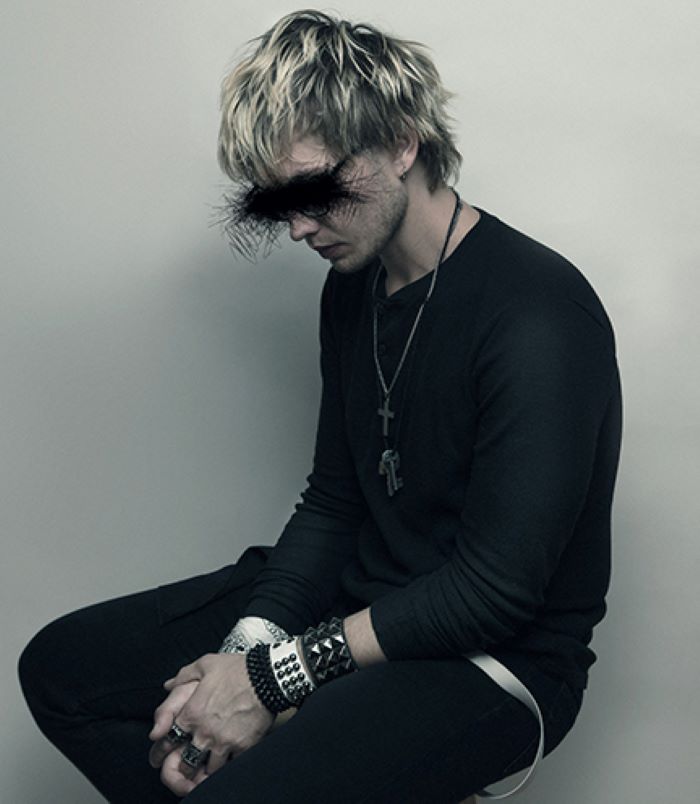 Fri Dec 04, 2020
Grunge trap and alt hip hop rocker Krosst Out is leaving it all on the line with the release of his sophomore album, Phone Calls With Ghosts, and single "Intro (Preface)".
Watch "Intro (Preface)" here via YouTube:
The track lands alongside the project-at-large that had the Toronto-based artist squaring away with his small-town upbringing. "Some kids treat piano lessons like a chore, but I treated them like a lifeline," Krosst Out — nee Aaron Siebenga — offers. "They were my way out."
The sentiment and its translation into Phone Calls With Ghosts are in reference to his upbringing in the small Northumberland County town of Campbellford, Ontario — population 3,500.
"This album came out of a place of me trying to come to terms with who I am now. There's so much emphasis on people changing and moving up and out of wherever they started in life. For me, I'm still that small-town kid, but things are different now; I'm not that kid you used to know, for better or worse.
But I'd like to say better."
"The album chronicles youthful mistakes, broken relationships, and the reality that nothing is what it ever will be again," he continues. "I spent my time explaining to listeners that ghosts aren't just your 'run of the mill spooks' — they're thoughts and actions of your past that torture you, the people you leave behind, and the moments you never get back. "They're the baggage you never seem to shrug off."
Phone Calls With Ghosts follows 2017's debut EP Lifeoftheparty, and a series of singles — including 2019's "Too Much on My Mind" with Spark Houston and "End of My Rope" with Statik.
The release is an emotive sonic journey chronicling reckless youth and the coming of age. "Intro (Preface)" is preceded by earlier singles "Funerals," "Drive" — both of which laid out early signals of Krosst Out's use of the medium to lay it all bare. "I tried to come through with realness and heartache," he shares. "I tried to show off my true colours, even if they may largely be black and white.
"'Drive' was the song that solidified where I wanted to go sonically overall for Phone Calls With Ghosts. 'Drive' is my anthem. It's the song I've wanted to make for years, and it's the song that, if someone were to ask me who I was, I would point to it and tell them: I'm that.
"It's grunge, it's metal, rap, and rock, all in the span of 2:44," he adds. "It — and Phone Calls With Ghosts — are why I've spent the last 14 years of my life in a notebook."
For more on KROSST OUT visit:
krosstoutmusic.com/
instagram.com/krosstoutmusic/
facebook.com/Krosstout/
twitter.com/Krosstoutmusic
open.spotify.com/artist/5SLzIGQL3GubJ4ri5PFGqM