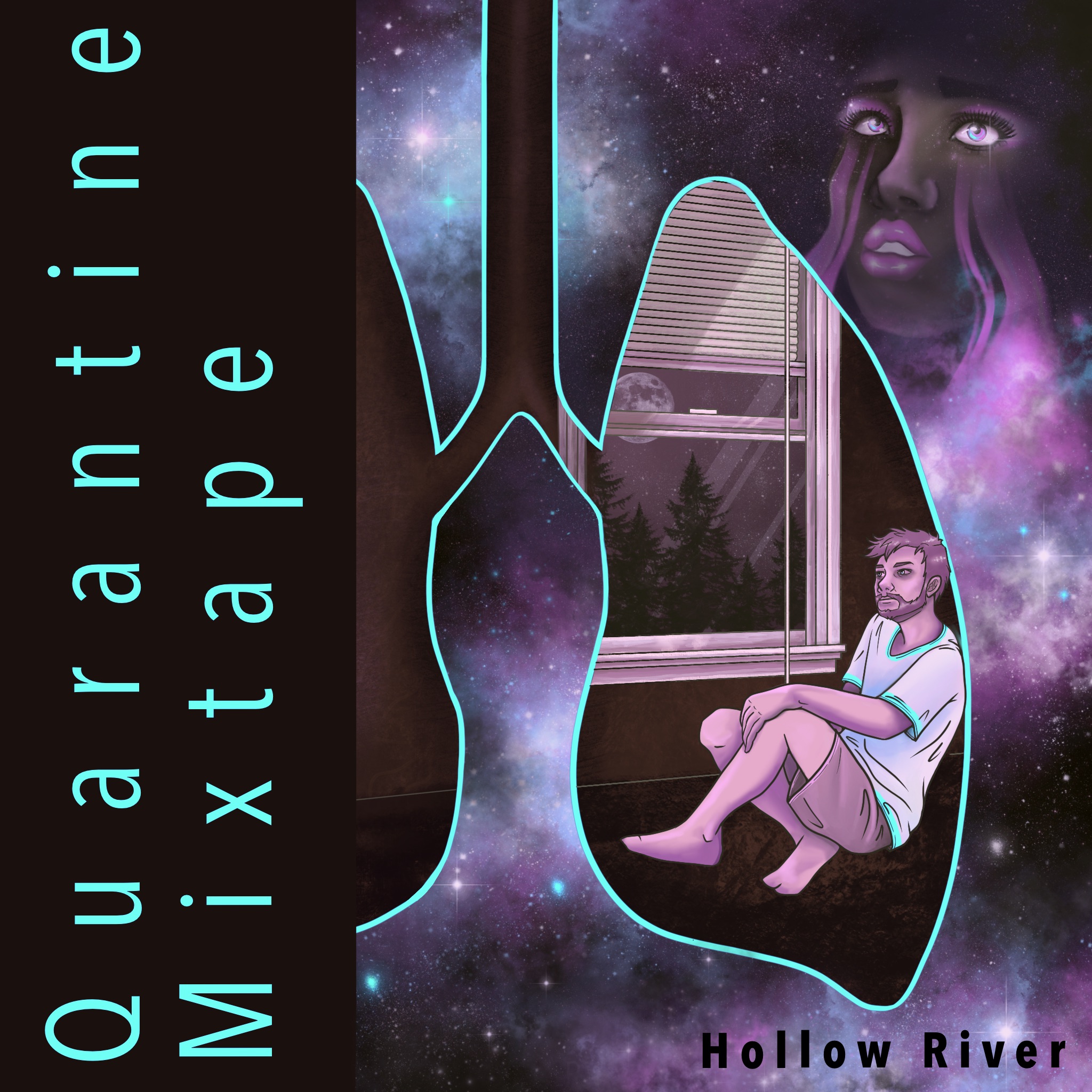 Fri Oct 23, 2020
Canadian pop punk rapper Hollow River delivers his version of a protest record with the unleashing of Quarantine Mixtape —  a concept EP and video trilogy release available now.
Check out Intro (Quarantine Mixtape)  by Hollow River here:
Balancing the fine line between personal and political themes, art quickly imitated life for the Boston- and Toronto-based artist.
Listen to "Tell Me I'm Fine" (Quarantine Mixtape) - Hollow River:
"I was stuck in my apartment, still taking classes at Berklee, and needing to keep up with a pretty heavy load from my songwriting classes," he recalls. "But all I could think about was the lockdown, and I couldn't stop watching the news. I ended up writing about that for my classes just to get through some assignments, but my classmates and teachers encouraged me to see the project through to the end.
Listen to In "The City" (Quarantine Mixtape) - Hollow River:
"This revisits those first days of quarantine and the feelings of helplessness and isolation many felt during that period. There were a number of times over the last few months I almost axed it altogether but, unfortunately, it's now Fall and the coronavirus is more topical than ever...
"Wash your hands and wear a mask."
At three tracks, Quarantine Mixtape lands as an experimental follow-up to this year's previous release, "Known To Lie" — which received critical acclaim from Alan Cross and appeared on Ottawa's Live 88.5.
Hollow River first fledged his music career interning at Hamilton's legendary Grant Avenue Studio (Daniel Lanois, Gordon Lightfoot, John Cage) before heading to Boston, Massachusetts to attend Berklee College of Music — where he currently resides — to pursue a double major in music production and engineering/songwriting. Time not spent studying revolves around furthering his craft, including freelance production and mix work with a variety of artists, and songwriting and arrangement consulting. His efforts are quickly becoming noticed; "Mark is a talented and adaptable musician who can evolve on a dime when he needs to," says Berklee Songwriting professor, George Woods. "(Mark is) committed and dedicated to what he does."
Award-winning songwriter and producer Pat Hanlin — who MacDonald is mentored by as a production assistant at Hanlin's Revivalhouse Records & Film — agrees, adding "(Hollow River's) super power is the tone of his writing; it's raw and real and really well composed, lyrically.
"The guy's a maniac in the studio," Hanlin continues. "You know anything Hollow River releases is going to BUMP!"
For more visit:
hollowriver.org/
instagram.com/hollowriver/
facebook.com/HollowRiverMusic/
twitter.com/HollowRiver
open.spotify.com/artist/1ABNIEBkfRA3nqir7N20rL