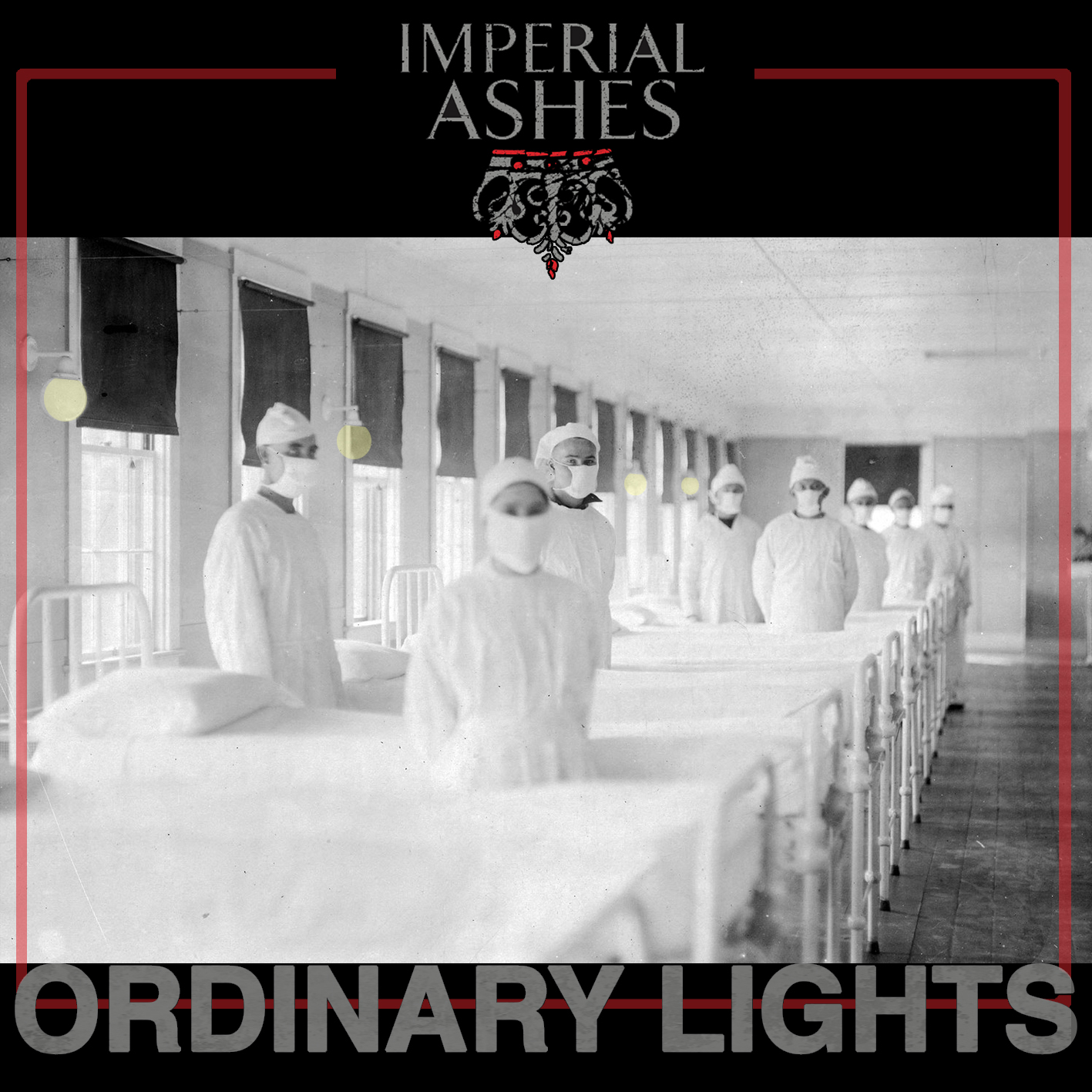 Fri Oct 23, 2020
Toronto's alt-rockers Imperial Ashes intertwine their unique insights as songwriters and academics to confront global injustice head-on with the release of their new and debut single, "Ordinary Lights".
Check Out "Ordinary Lights" here:
The song takes to task society's outsized and accelerating privilege disparity through both the song's lyrics and supplementary content, including an interview series wherein lead vocalist Rayna Elizabeth draws on her academic background to discuss the issues at hand with people who are directly involved with, and affected by them.
"We wanted to write a song dedicated to the challenges faced by the working class in their struggle for fair treatment," Elizabeth says. "'Ordinary Lights' highlights the precarious positions often faced by front-line workers — a fact that has been brought to the forefront and exacerbated by the pandemic.
"COVID-19 has been a difficult time for almost everyone, but it has been the workers in health care, retail, farming, delivery, waste disposal, public transportation, and other essential industries who have quite literally kept us alive through it all," she continues. "These same people were already faced with low wages, long hours, job insecurity, and sometimes dangerous working conditions before the pandemic hit.
"Now, many of them are expected to risk viral exposure and, thus, their lives on a daily basis."
More than just this song, Imperial Ashes — including Rayna Elizabeth, Andrew Lauzon, Nick Chiarore, Drew Hallenbeck, and Greg Olsen — is a band born entirely out of their shared frustration with the rampant power abuse and inequality that exists in today's world. After completing a Master's thesis on wealth inequality and stigma, Elizabeth didn't want to limit her voice to the confines of academia, she says. "I felt that marrying my lyrics to the power of hard rock and alternative music was the perfect vehicle for unapologetic criticisms of the grave injustices rampant in the world, and the growing sense of angst so many of us feel."
A collective of seasoned musicians with international tours under their belts, their debut album — set to be a raw blend of visceral emotiveness and compelling melodies channelled through an explosive, alt-prog and post-hardcore rock conduit — is in collaboration with multi-GRAMMY Award winning producer and mixer David Bottrill (Tool, Muse, Rush, Peter Gabriel).
For more about Imperial Ashes visit:
imperialashes.com/
instagram.com/imperial_ashes/
facebook.com/imperialashes
twitter.com/imperial_ashes
open.spotify.com/artist/73uOR9JDpQEL8q2KZR9RcO?si=XWyV4FvBRYSAAE-1MSQu4g