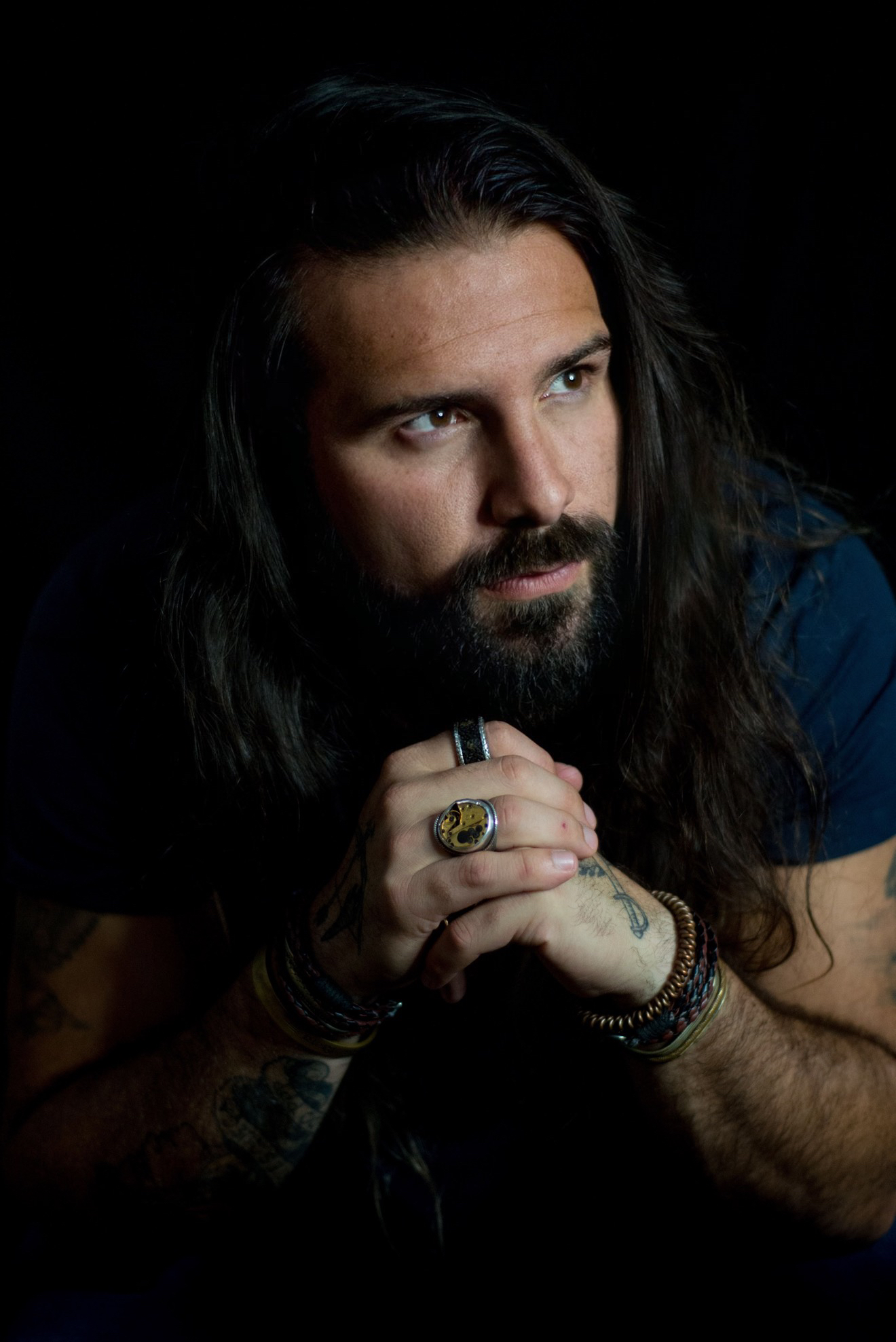 Fri Jan 22, 2021
As a follow up to the successful single "Silent Waves," emerging international artist Gabriel Vargas has released an emotive version of the Tea Party hit, "Heaven Coming Down" watch it here:
First released by the Canadian band in 1999 where it reached #1 on International charts, Vargas has breathed new life into the song with a piano-laden, mournful version that creates a dynamic new sound to accompany the haunting lyrics, serving as a tribute to what drew him to the original version way back when.
A friend and touring partner of The Tea Party's acclaimed lead singer, Jeff Martin, Vargas was hesitant at first to cover a track written by someone he considers a mentor. "My cover of 'Heaven Coming Down' was a beautiful accident," Vargas recalls. "During rehearsal, I was running through a chord progression that reminded me of the song and, next thing you know, I was singing the lyrics.
"My long-time friend and songwriting collaborator, Jake Lowe, took the essence of what was created during that rehearsal and stripped the music back to a piano and strings arrangement. I played Jeff the finished recording in person and he was visibly moved; he loved it, giving me his blessing to release it.
"It meant a great deal to receive Jeff's blessing, as the original release of 'Heaven Coming Down' came along at an important time in my life," Vargas continues. "I was at a fork in the road, having endured shoulder surgery for the second time, and wrestling with the idea of pursuing a career in music. Specifically, the lyric 'stay strong, keep faith, there's a change that's coming through' gave me the strength and inspiration to commit myself to a life in music."
Vargas believes this message of hope is needed now more than ever, given the events of 2020. "Last year was such a testing year for people on many fronts, so it was my intention to start the year with a release that inspires hope. I think the world could do with a little bit of faith and hope right now as we move to a new phase of being."
Brazilian-Australian, Gabriel Vargas is an international artist whose musical experience is vast. He has headed up bands such as Gasoline Inc., which saw him supporting acts such as rock icons INXS and The Feelers, and having their song "Superstar" picked up by the Australian Football League. The last band fronted by Vargas was Veludo, which he also co-founded. Veludo erupted onto the Australian music scene in 2014 with the launch of their self-titled debut EP, which was mixed by the legendary, GRAMMY Award-winning producer Tim Palmer (David Bowie, Pearl Jam, U2, Bon Jovi), produced by ARIA-award winning Jimi Maroudas (Eskimo Joe, Kimbra), and recorded at the world-class Sing Sing Studios.
For more visit:
gabrielvargas.com/
instagram.com/gabvargasmusic/
facebook.com/gabvargasmusic
twitter.com/gabvargasmusic
open.spotify.com/album/0wfc7miJb0TJSqwVcW3JNP?highlight=spotify:track:3JredKpDBAQRIlhRoMu8iu