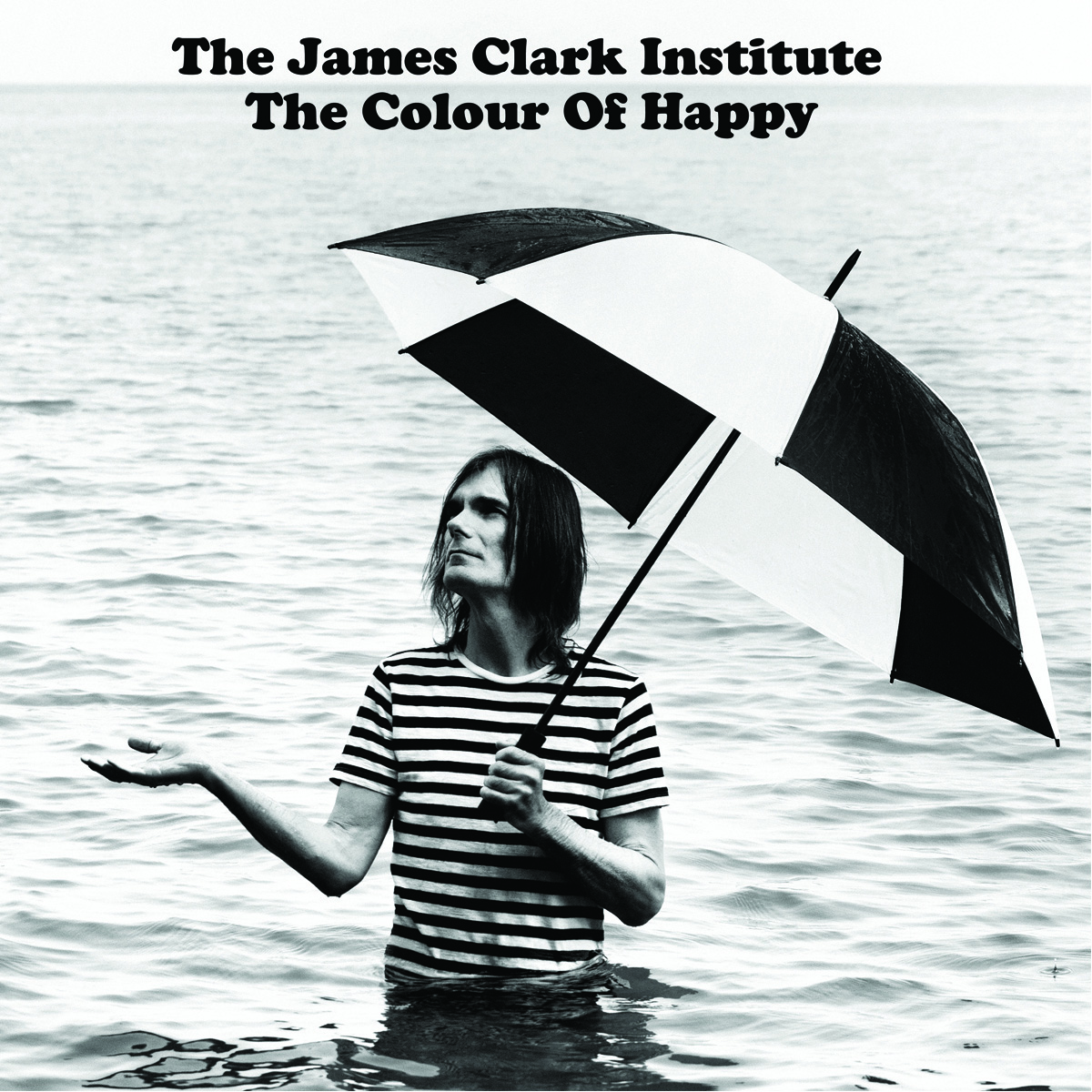 Fri May 07, 2021
For his new ten song album "The Colour Of Happy" James once again called upon the talents of producer/musician Moe Berg (The Pursuit Of Happiness) a man who knows his way around a hook. As well as being a fan Moe also added his unique guitar sound and vocals to the new record. Moe Berg says "James takes the power pop traditions of The Beatles, Jellyfish and Split Enz and combines them  with the high IQ lyrics of Elvis Costello and Joe Jackson. The result makes him one of Canada's greatest unsung songwriters". 
The single from the album is 'Next Best Thing' is a catchy, happy tune – certainly something we all need right now. Check it out here on YouTube:
While touring still won't be happening for a little while, a live stream album launch performance is slated for some time in late June.. Meanwhile Clark is keeping busy writing new material and drawing his "Clartoons".
"Very strange days indeed. I have continued to write during this time, however inspiration is more difficult to find. I suppose you could say that I'm slowly writing the next record. I've also rediscovered my love for creating visual art. Way back before the music bug bit me, I had intentions on being a cartoonist. There is now a page dedicated to my music related 'clartoons' on my website www.clarkinstitute.com"
Check it out the teaser The Colour of Happy here YouTube here:
Produced by Moe Berg
Recorded at Union Sound Company, Toronto
Engineered by Darren McGill
Additional recording at Lincoln County Social Club, Toronto
Engineered by Darren McGill, John Dinsmore, Sebastian Q. Hoodless
Mixed and mastered by Rob Nation at EMAC Studios, London
James Clark - vocals, acoustic & electric guitars, drums, percussion, harmonica
Moe Berg - electric lead guitars, backing vocals
Chris Bennett - electric 12 string and baritone guitars
Jeff Dunk - bass guitar
Greg Condie - piano & organ
Sean Ryan - backing vocals
Lauren Hawkins - backing vocals
Deann Carl Glover - backing vocals
For more in James Clark visit:
clarkinstitute.com/
open.spotify.com/artist/0RGUZasiJfrnipMQKC3fwd?si=8oWhCiF0SAW8MIV_O4lkDg
instagram.com/jamesclarkinstitute/
facebook.com/thejci
music.apple.com/ca/artist/the-james-clark-institute/282400334