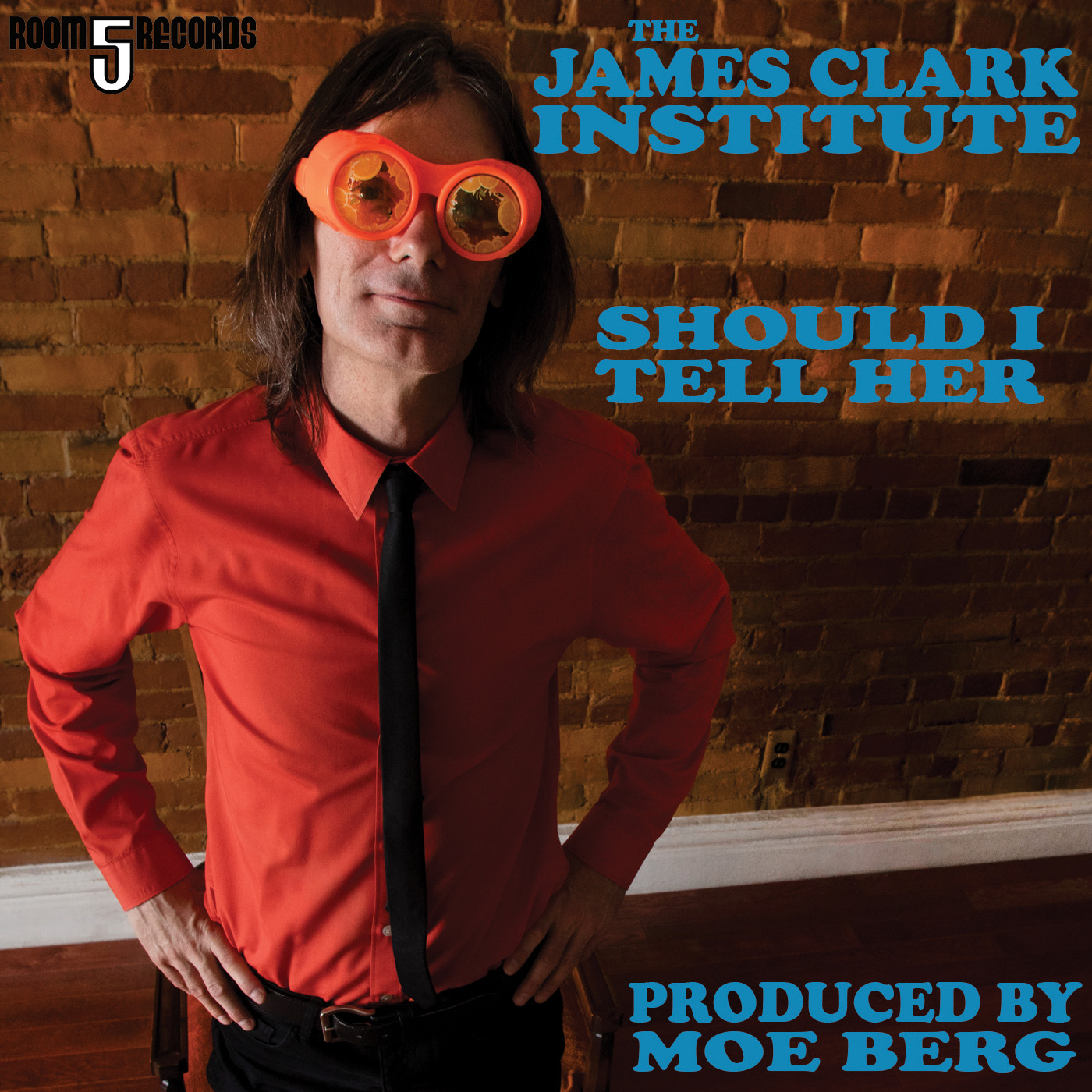 Fri Nov 27, 2020
Whether he's in the institute or not James Clark is a doctor of pop. His prescription is simple, three minute blasts of medicinal music.
For his new ten song album "The Colour Of Happy" James once again called upon the talents of producer/musician Moe Berg (The Pursuit Of Happiness) a man who knows his way around a hook. As well as being a fan Moe also added his unique guitar sound and vocals to the new record.
When he wasn't listening to his parents early rock'n'roll and country-western records, James, persuaded by his guitar playing brother, settled in behind the drum kit and discovered the songwriters that would influence him, Lennon & McCartney, Ray Davies and Elvis Costello. Their influence can be heard on his last full length 2016's "Yesterday's Misadventures" an album which ended up on many a year-end best of list.
Moe Berg adds "James takes the power pop traditions of The Beatles, Jellyfish and Split Enz and combines them with the high IQ lyrics of Elvis Costello and Joe Jackson. The result makes him one of Canada's greatest unsung songwriters".
The new album, which will be released soon-ish,  is a classic ten song affair which leads off with the instantly memorable single "Should I Tell Her" where Clark muses "my mind has a mind of its own I think".
While touring won't be happening for a little while Clark is keeping busy writing new material and drawing his "Clartoons".
"Very strange days indeed. I have continued to write during this time, however inspiration is more difficult to find. I suppose you could say that I'm slowly writing the next record. I've also rediscovered my love for creating visual art. Way back before the music bug bit me, I had intentions on being a cartoonist. There is now a page dedicated to my music related 'clartoons' on my website www.clarkinstitute.com"
The best way for fans to support James is via his Bandcamp page
thejamesclarkinstitute.bandcamp.com/