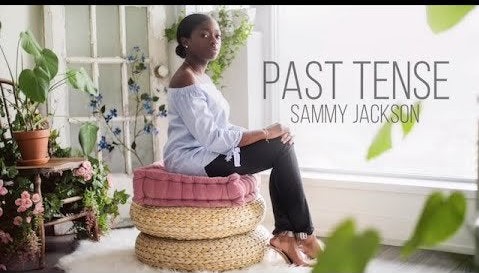 Fri Sep 11, 2020
Canadian jazz-pop R&B artist Sammy Jackson sets her sights on the "Past Tense" with the release of her new single.
Watch and listen to "Past Tense" here:
The song lands ahead of her forthcoming sophomore album, With You, a five-track EP fully encapsulating Jackson's uniquely distinct, genre-fusing sound with thoughtful lyricism that's honest and relatable. "With You explores themes of vulnerability, broken relationships, and love," the St. Catharines, Ontario-based singer/songwriter shares. "'Past Tense' is about the journey from feeling insecure about your significant other's past relationships to seeing those doubts disappear as your love grows."
As heard and seen on JAZZ FM, One-Stop Jazz Safari, The Rex Hotel Jazz and Blues Bar, Luminato, TIFF Bell Lightbox, and more, Sammy Jackson has also shared the stage with the likes of Barbra Lica, Robi Botos, Rich Brown, and Larnell Lewis, to name a few.
The follow up to her debut release, 2016's Take Me Back, With You features all-original compositions in collaboration with vocalist and songwriter Jacqueline Teh, as well as Tom Fleming (guitar), Chris Pruden (piano), Mark Godfrey (bass), and Ian Wright (drums).
"Past Tense" is available now.
With You is available September 14th, 2020.
For more visit:
sammyjackson.com/
instagram.com/sammyjacksonmusic/
facebook.com/sammyjacksonmusic/
twitter.com/sammyjacksonxo
open.spotify.com/album/7kPBv9WAELxmITQkpLbVFE?highlight=spotify:track:1KVy8Kr40G74K7imuVbc3j