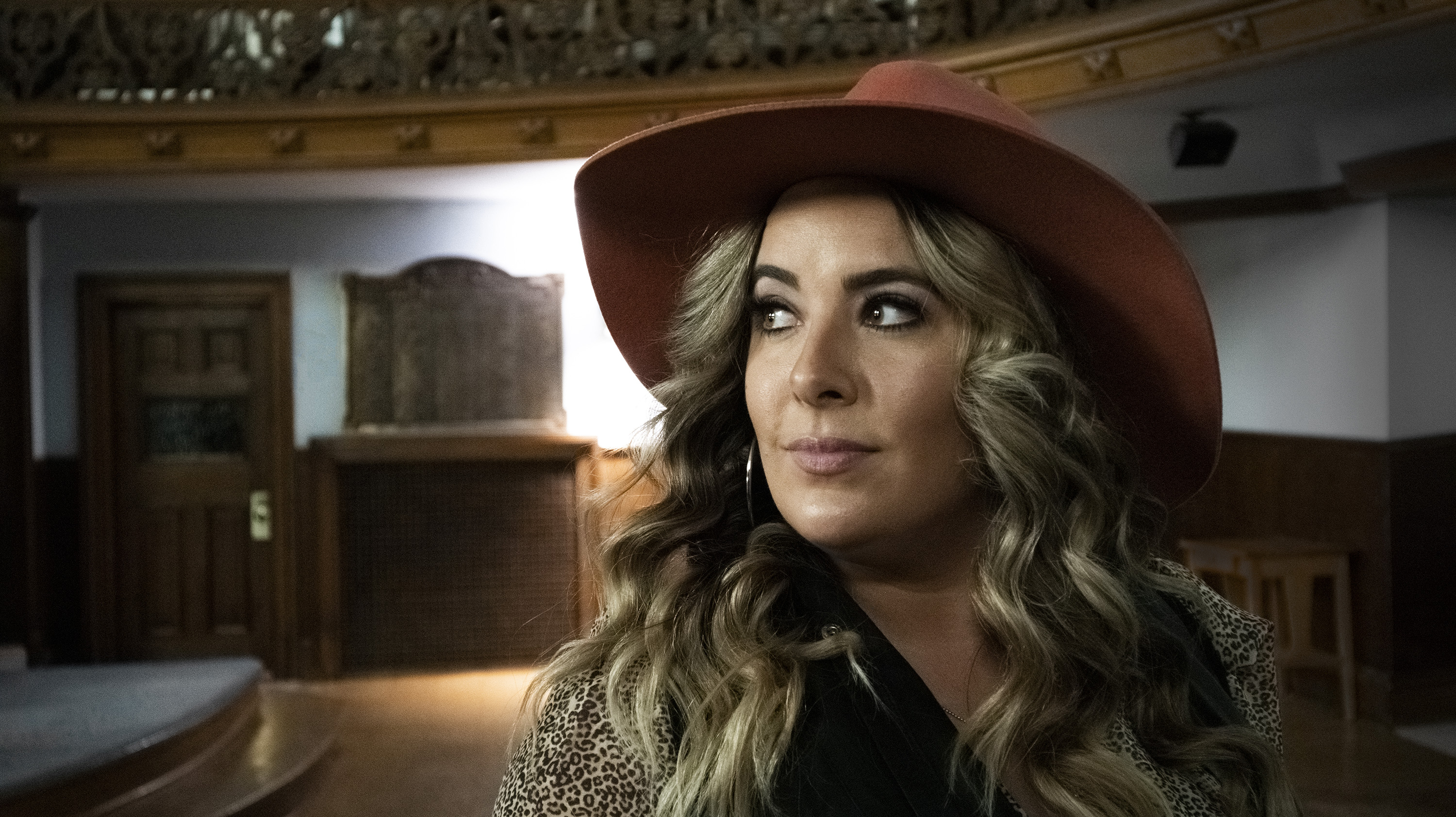 Fri Dec 11, 2020
Canadian singer/songwriter dynamo K BESD has turned rock, pop, and hip hop genres on their heads as she pays homage to Goddo's 1978 iconic hit in "TUFF TIMES".
Executive produced by Goddo's Greg Godovitz himself — and co-produced by Trey Mills (KRS One, Canadian Brass, Forest Blakk) and Eddie Kramer (The Beatles, the Rolling Stones, David Bowie, Jimi Hendrix) — the track was mastered by multi-GRAMMY Award-winning engineer John Greenham (Billie Eillish).
"I've known Greg since I was a kid, and 'Tough Times' has always been one of my favourite songs of Goddo's," K BESD (Kelly Abesdris) recalls. "My producer and I were sitting at the studio brainstorming ideas and played the beginnings of Post Malone's 'Take What You Want' and Goddo's 'Tough Times' — they both have a great guitar riff in the intro, and I love the idea of blending genres to create what Post Malone calls 'shmusic.' We realized it was time for me to make a call to Greg and luckily he said yes to allowing me to rework his song.
Check out "Tuff Times" here on YouTube:
"A lot of magic happened right from the beginning," she recalls. "Trey started working on the beat and soon enough, the lyrics simply flowed out of me. I knew I wanted the original hook, and to incorporate some of the other lyrics — but also make them my own.
The rap feature involves Calgary-based artist Jackie Art. "I felt the way he wrote and delivered his lyrics would fit perfectly so I reached out to him on Instagram and, within 24 hours, he had written and sent over his idea.
"It was perfect."
The pieces had come together but, before releasing "TUFF TIMES" to the world, K BESD was keen to glean Godovitz's thoughts on the reimagined track. "Once we had it somewhat put together, I sent it to Greg on my way home from the studio one night. He called shortly after and said, 'ARE YOU KIDDING ME?!'
"I held my breath for a moment," she reveals. "I was wondering if this was a good or bad reaction? It turns out it was good, and he immediately sent it over to his pals Paul Dean (Loverboy) and Eddie Kramer, both of whom shared his enthusiasm."
So much so that Kramer would come aboard to co-produce the track. "He really had a hand in shaping the vision and the sound of the single."
At 15,000+ streams across platforms, "TUFF TIMES" is K BESD's sophomore single release; it follows this year's hit "L.I.Y.E. (Lights in Your Eyes)," and lands ahead of the Toronto-based artist's forthcoming EP.
For more visit:
https://kbesd.ca/
https://www.instagram.com/kbesdmusic/
https://twitter.com/kbesdmusic
https://www.facebook.com/kbesdmusic
open.spotify.com/album/1hDHIaCKhlOjAZ5AZBIFhJ