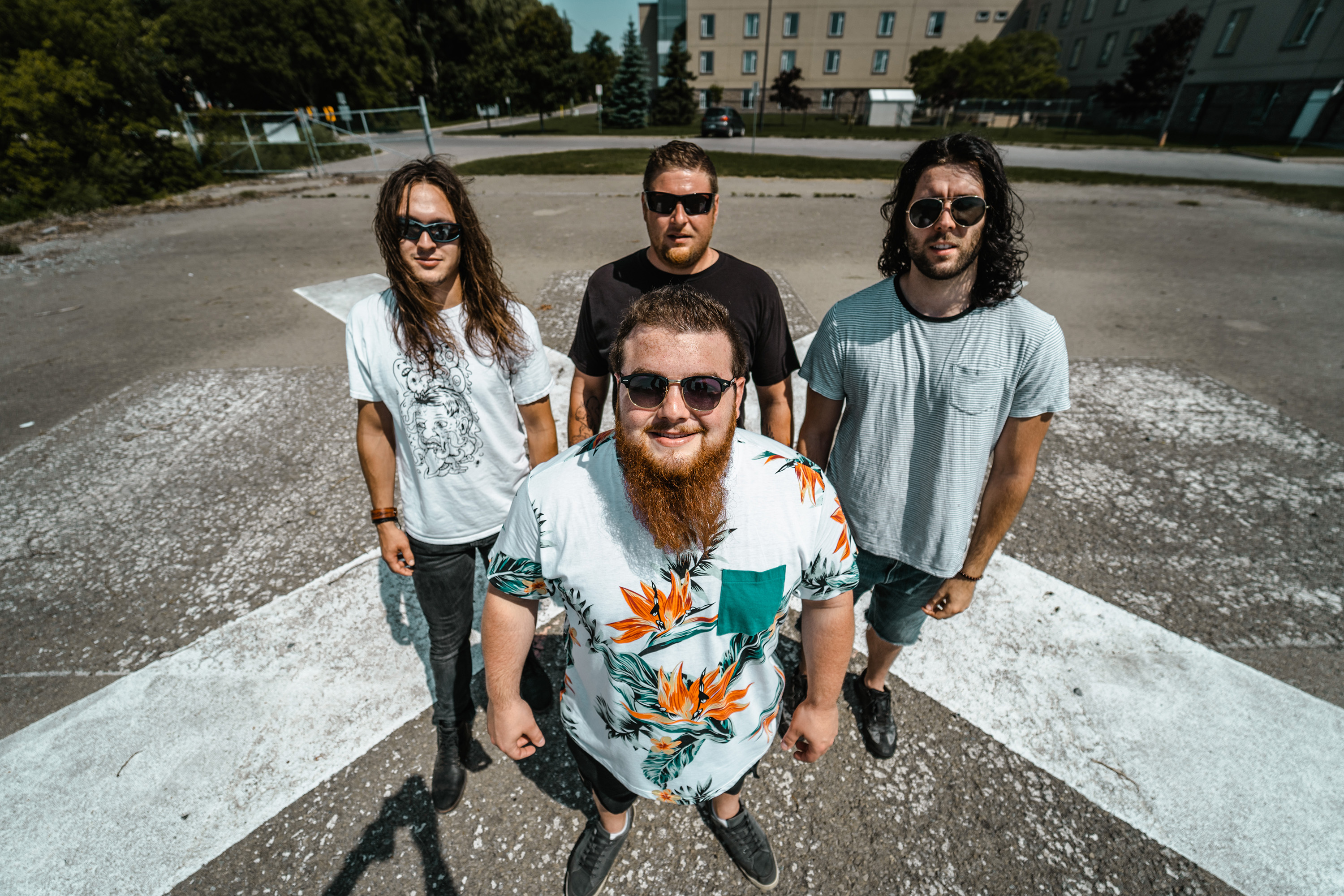 Fri Oct 23, 2020
Canadian rockers Revive the Rose harken true to their national pastimes and hometown roots with their widely lauded tribute to hockey, "Bar Down".
Enjoy "Bar Down" here:
At 240,000+ streams across platforms, Revive the Rose is lead singer Andy Colonico, guitarist Peter Antoniou, guitarist Matt Cookson, and Steve Stercho on bass; "Bar Down" is the latest to come from the Welland, Ontario-based band's 2019 self-titled debut LP.
The song originally started as a theme song for a local OHL team and eventually, explains Colonico, was passed onto the NHL. "Toronto Maple Leafs DJ Cale Granton entered the track into heavy rotation during home games," Colonico says. "From there, it became a 2019-2020 official warm-up song for the team. Then one thing led to another and, after informing EA Sports about this, we're now in a video game. "Bar Down" will be featured in the EA Sports NHL 21 video game as a warmup song.
"And making a beer for the song." Revive The Rose released their official beer, "Bar Down Lager", on Friday October 16th at Taps Brewhouse in Niagara Falls. The beer will be available for purchase online as well at several Niagara area bars.
"Hockey is a huge part of the atmosphere growing up in the Niagara region," Colonico offers. "There's a thick hockey history here, and there's been a lot of OHL to NHL success stories from the Welland area — Dan Girardi, Paul Bissonnette, Cal Clutterbuck…
"We love the atmosphere this song has created, bringing so many friends and family together and crankin' it up at the cottage," Colonico continues. "It's kind of our way of praising our small-town lifestyle… We always attend our pal's hockey games and they always attend our shows; it's just our way of life."
"We really loved the term 'Bar Down' because our hockey pals just have the most insane lingo," Colonico adds. "Rock and roll has always complemented the sport well. That, and beer.
"So now we're known as the band from Niagara with the hockey song."
The video upped the band's ice cred even more thanks to some insider access to the IceDogs and their arena. "My cousin Mike Krasnay worked for a film production company that shot the IceDogs games," Colonico says. "He had access to the arena and the team's management were all-in for the idea; they even showed the video at every hometown game!"
Known for honest, straightforward, and salt-of-the-earth songwriting that reflects themes of life, love, learning, and moving forward, Revive the Rose have opened for bands such as Monster Truck, The Trews, Danko Jones, The Glorious Sons, The Standstills, illScarlett, The Lazys, The Mahones, and more. Their single "Nine To Five" was featured extensively at radio, and the band has been counted as Alan Cross' #1 pick for 'Bands You Must Hear This Week.'
For more visit:
revivetherose.ca/
facebook.com/revivetherose
twitter.com/ReviveTheRose
instagram.com/revivetherose/
open.spotify.com/artist/54iaOa2b9uw8qdXDCEF5Gh?si=Cnr0vBawQdanglrC2v5Muw