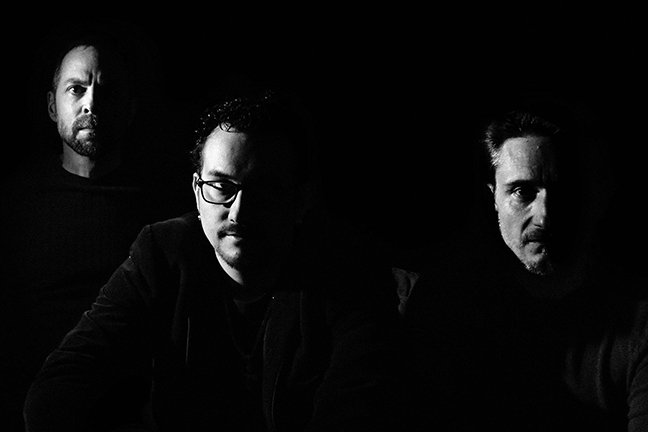 Fri May 01, 2020
Compelling and powerful in its experience, International exploratory prog rock pop artists Briand Boursin Rohr release the eighth chapter in their forthcoming concept album, The View Inside.
"Keep In Touch" — detailing the main character's delusions of godliness and readying for something unclear — is available now.
Watch and Listen to "Keep In Touch" here:
https://youtu.be/HYdTYdvtgjc
A creative collaboration from guitarist and singer/songwriter Ludovic Briand, keyboardist and songwriter Julien Boursin, and lyricist and producer Matt Rohr, the song and video are the fourth to be released ahead of The View Inside's arrival via Hypostatic Records and Musea Records.
Recorded in three regions — Paris, Los Angeles, and the south of France — over the course of three years, The View Inside features another three things of note: big drums, big guitars, and big ideas.
"I had decided to return to my first love — British and American rock/pop masterworks from the 80s and 90s," Briand recalls of The View Inside and its earliest origins. He'd explored nearly every style of music during his time as a French guitarist, and wanted to eschew any effort that sounded too commercial or trend-driven in its appeal. "I didn't want to pursue a 'flavour of the month' musical fad. I wanted to make exactly the kind of album I felt like making."
For Rohr's part, he'd grown only occasionally active in music after moving to France following a string of engineering on hit records in the 90s. "I've always loved great lyrics, but never imagined I'd be asked to write an epic concept album," he shares. "And I certainly never expected to embark on a three year creative odyssey.
"But Ludovic can be extremely persuasive!
"We really didn't know where we were going in the beginning," Rohr continues. "Paradoxically, the last song on the album, 'From The Ground,' is the first one we wrote. But every artist knows creativity takes on a life of its own, and the story just elbowed its way into our conscious minds."
For the music side of the project, Briand took his growing archive of various riffs, melodies, and compositional snippets to long-time friend and collaborator, keyboardist Julien Boursin. "Ludovic came over one day to play a song he was working on with Matt and, right away, I realized some of my own compositions in progress would fit perfectly," Boursin recalls. "I sat down at the piano and started into this slow, dark ballad. Ludovic wrote down a few lines on a scrap of paper, started to sing along, and right there we had the outline for the first song on the record."
From there, it didn't take long for the supposed "demos" to become more elaborate and of resounding resemblance to the final product. "To the point where virtually all of the guitars that made it into the final versions came directly from these solo sessions," Briand offers, laughing. "I get pretty obsessed when I record guitars, so once I get started, I can't really stop."
Based on an original story crafted by Briand and Rohr, the album summons sounds of arena rock to classic pop to avant garde in one cinematic sweep, unfolding to detail the moving and dramatic tale of 'Walter', an orphan born with a strange oracular power, and the peculiar events that lead him towards his destiny.
"Keep In Touch" — the album's eighth chapter — follows 'Walter' as he crashes through the streets, completely out of his mind with delusions of godhood, randomly afflicting passersby with unwanted visions of death. "In the last rational corner of his mind," Briand explains, "he hears a faint, familiar voice urging him to 'ready himself.'
"But the question is, ready himself for what?"
For more information visit:
theviewinside.net/
facebook.com/BBRtheviewinside/
open.spotify.com/album/6UrG80NL4ymbUXd1CcstZV?highlight=spotify:track:4Th5cROfcBsyTqHJY5ehpB