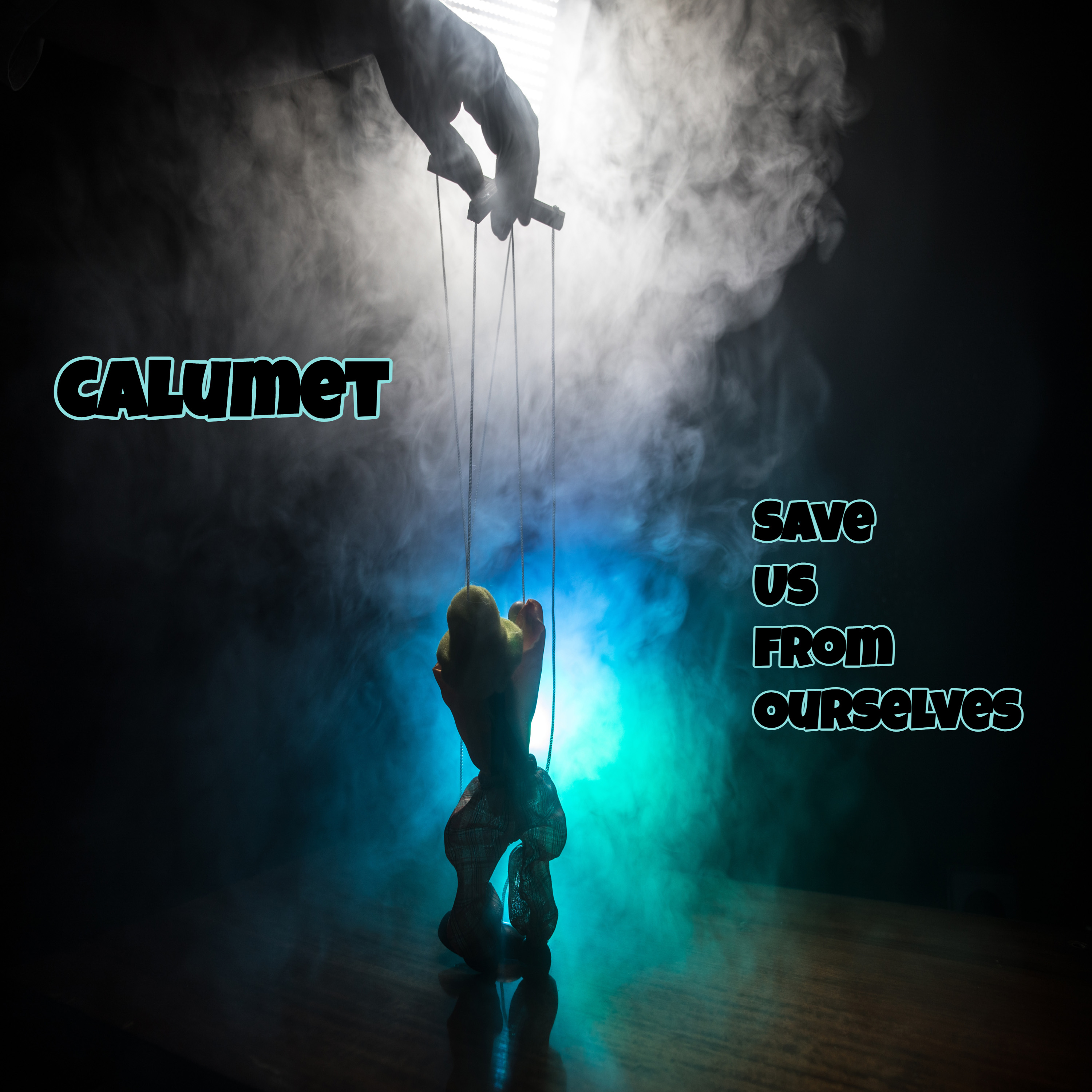 Fri Jul 02, 2021
Celebrating its 20th year, veteran funk septet Calumet have released a brand-new 70s-inspired funk single, "Save Us From Ourselves" — Check it out here on YouTube:
Serving as a companion piece to their 2020 summer hit, "This is How it Ends," the infectious new song takes inspiration from many of the genre's classics and legends, and combines them into a track sure-enough to have you on your feet dancing in no time at all. Be careful not to put your back out though, this is some seriously groovy content.
Spanning only four and a half minutes, "Save Us From Ourselves" is efficient in covering a lot of ground within the throwback genre. It kicks off with (and maintains) a bassline so tasty and groovy it could easily be mistaken for something by British funk outfit Jamiroquai, or progressive soul legends, Ohio Players; the phonetic vocal phrases and backup harmonies support this sentiment too. It also features colourful sprinklings of bluegrass chord changes, slide guitar and a mammoth disco-inspired bridge.
Just when you think "Save Us from Ourselves" can't get any funkier, lead vocalist Eric "ET" Mobley starts ripping the keyboard like his life depends on it with the exact keyboard tone utilized by the illustrious Stevie Wonder on the 1972 platinum-certified, smash-hit "Superstition."
Much like their ever-popular "This is How it Ends," "Save Us from Ourselves" contemplates the dismantling of American democracy by a "handful of awful people who mislead millions for their own gain and political power," according to band member Jason Mitchell. "The earlier song foretells of a dystopian future heading our way due to decisions made (or not made) recently. The latter acknowledges that our society is infected by poisonous lies and it feels that we may already be too far gone to save it."
Speaking further on the song, Mitchell reveals it was the "fastest" they've ever produced a song — one month between writing it and releasing it to be exact. "There was an urgency to its creation after the Capitol insurrection," he says. "The US is gripped by a darkness it may not be able to escape.
"Lyrically, I like to plant a seed to question why people believe what they do," he continues. "There's a fine line between being a good communicator or being preachy; I don't like to hit people over the head with obvious criticism.
"But still, some situations are so dire, they demand that things be said to call out wrong-doing or foolishness."
"Save Us from Ourselves" was produced by long-time engineer and studio owner John Herrera — who has been producing for Calumet since they broke out in the early 2000s. Herrera also contributed to the recording of the brand-new track, among many others in the band's extensive discography.
Calumet is vocalist/keyboardist Eric Mobley, rotating bassist and guitarists Jason Mitchell and Josh Prior, drummer Jeff Pivin, percussionist Ian White, alto saxophonist/flutist Marvin Scott, and multi-instrumentalist Jeff Jones — who plays the tenor sax, soprano sax, and flute.
With a career spanning more than two decades now, Calumet has a diverse array of singles among its back catalogue, as well as two top-tier studio albums: the 2002 debut Retro Energy, and its long-awaited follow-up Life in Transition — which was released just last year with nine original tracks.
For more visit:
calumetbandaz.com/
instagram.com/calumetbandaz/
facebook.com/arizonafunk
twitter.com/calumetbandaz
open.spotify.com/album/6bS7vJFpYvTuMm8qQ4WnEu?highlight=spotify:track:18z9cUpLMfgoxuPktdHNOh