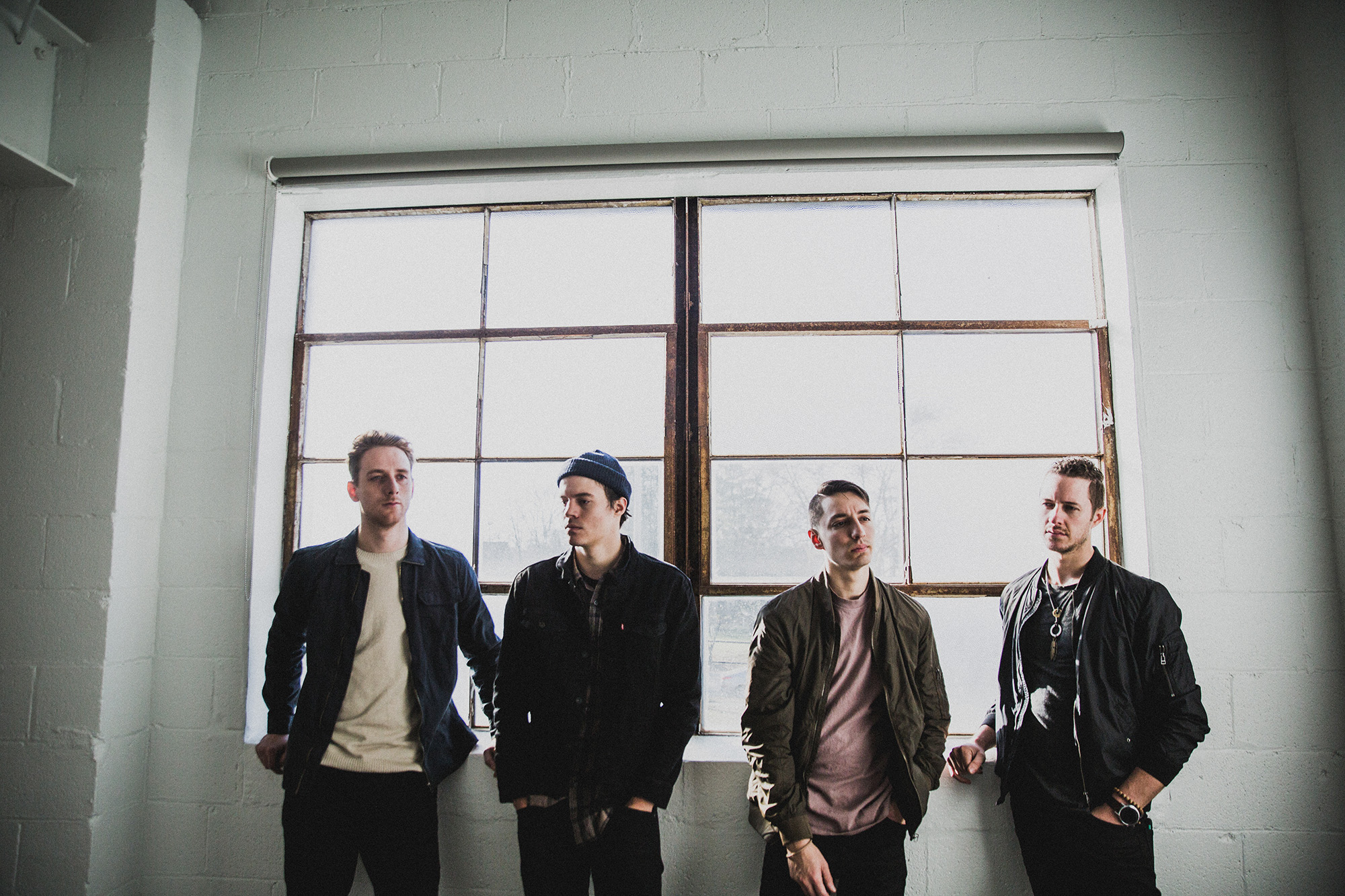 Fri Feb 09, 2018
The Plot In You's new album, DISPOSE is out February 16th and now the Ohio quartet has revealed another song from the album in the form of DISPOSABLE FIX. Vocalist Landon Tewers says of the track, "DISPOSABLE FIX was written in one sitting, during a writing session for another artist. I latched onto it and just had to keep it for PLOT in the end. It's a bit of a 'fuck you' track, reflecting on a situation after everything had passed."
The Plot In You have also been announced as special guests on Alazka & We Came As Romans' UK & European Tour, alongside Polaris. "We've been friends with the WCAR guys for years now but have never gotten the chance to tour together," says Landon. "It'll be great to be able to do a full U.S. and European tour with them."
DISPOSE is The Plot In You's first album for Fearless Records and also features the previously-released singles, NOT JUST BREATHING, and FEEL NOTHING, two songs which have already garnered an impressive number of streams, before DISPOSE has even been unleashed on the world.
Lyrically, the songs that comprise DISPOSE depict a toxic personal relationship where, in the past, vocalist Landon Tewers had focused on formative years and fictional scenarios. In DISPOSE, the topics hit on a more intimate level about an experience as it unfolded in the moment.
UK & European Tour Dates:
April 24, 2018 – Wiesbaden, Germany – Schlachthof
April 25, 2018 – Hamburg, Germany – Logo
April 26, 2018 – Berlin, Germany – Musik & Frieden
April 27, 2018 – Munich, Germany – Impericon Festival
April 28, 2018 – Leipzig, Germany – Impericon Festival
April 29, 2018 – Hannover, Germany – Faust
April 30, 2018 – Sneek, Netherlands – Bolwerk
May 2, 2018 – Nottingham, UK – Rescue Rooms
May 3, 2018 – Bristol, UK – Fleece
May 4, 2018 – Glasglow, UK – Cathouse
May 5, 2018 – Manchester, UK – Night People
May 6, 2018 – Leeds, UK – Key Club
May 8, 2018 – London, UK – Underworld