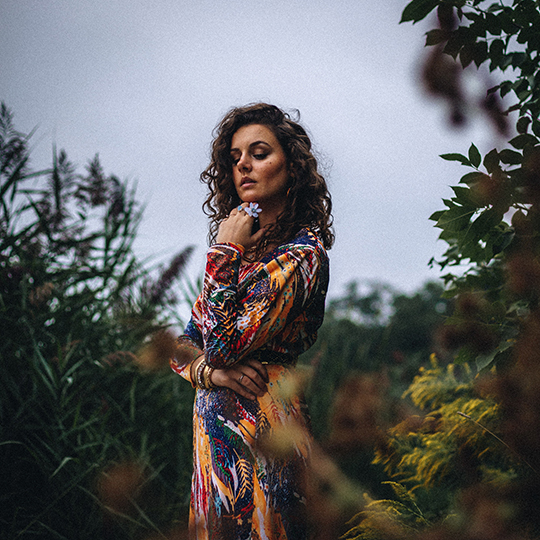 Fri Oct 16, 2020
"You Know Me," says Schomberg, ON-based pop/jazz artist Cynthia Tauro with the release of her newly minted single.
"This song is about those people who truly know you," Tauro says, getting to the heart of the matter. "It's about those people where there is no need to be anyone but yourself around them — they like you exactly as you are, flaws and all.
Listen to "You Know Me" here:
The sentiment felt similar while in the studio recording, she shares. "This song came easily in the studio... I was fortunate to work with two outstanding drummers — Larnell Lewis and Marito Marques — and, as soon as they heard the first couple of chords and my melody, they knew what the groove needed to be.
"It was so much fun to record and spend time in post-production with Marito exploring and creating for this one song."
First known as a composer, musician, multi-instrumentalist and performing artist with a signature, soulful spin within the jazz-pop and world fusion realm, Cynthia Tauro released her first album Moments (2019) to critical acclaim; its debut single "Dancing On My Own" hit #1 on the Canadian iTunes Jazz Chart and highlighted the Ontario-based musicians' longstanding talents as seen on stage alongside artists like Little Scream, Harea Band, and as host of Jazz Jam.
With "You Know Me" comes the first preview to Tauro's current exploration of new genre-bending ground when it comes to her forthcoming EP, set to feature her intimate, soulful lyrics and engaging energy.
For more visit:
cynthiatauro.com/
instagram.com/cynthiatauromusic/?hl=en
facebook.com/cynthiatauromusic/?ref=aymt_homepage_panel
twitter.com/_cynthiatauro
open.spotify.com/album/6Dv0ADiWSsBq00DjCT6Ggk?highlight=spotify:track:0Yb4jq0HBBqaFbjgwQJEJt