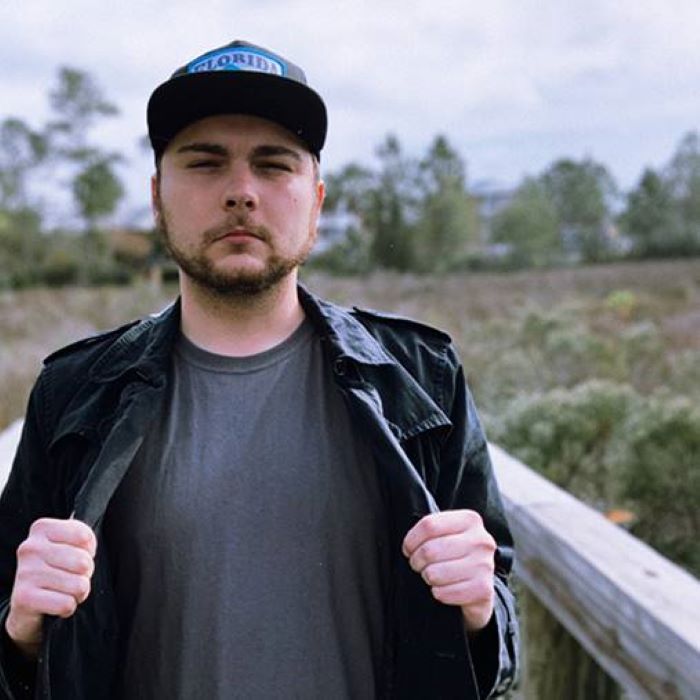 Fri Sep 18, 2020
"If you're listening to this, there's only one thing I want you to do: I want you to believe in yourself," rapper and producer Midas Wright insists in reference to his new single, "Otherside".
"Be yourself, man. Nobody can do that better than you," he continues."You have the power in your hands to be the absolute best you can be, and live your life the way you want to. Nobody can stop you, except you!"
Check out "Otherside" (Explicit)
https://open.spotify.com/album/1mXUhO0DZSrewEW9QJQaZr?highlight=spotify:track:6pAmsa6PqnMSIVSLU3tnf4
Wright's stunning and enormously inspirational insistence that people make the most of every moment in life comes by him in the most personal way possible; the call to create "Otherside" was drawn from a brush with near-death he experienced eight years ago at the age of 19. "I'm now loving life at the ripe old age of 27," he smiles. "Don't pass me any white lighters."
His perspective on the value of a life best lived goes even further; soon after moving from rural Georgia to attend college in Macon, Midas Wright founded the rap group Fresh Valley Kings in 2015, has performed with Riff Raff at the Cox (now Hargray) Capitol Theater, and released two 8-track EPs, The Psychotic Erotic and Satellites, to name a few accomplishments. Wrangling the deaths of close personal friends and coping with depression, however, he took a three-year hiatus before re-releasing and re-mastering his prior EPs — as well as 14 previously unreleased tracks — in 2020 as the Lost Tapes series.
While all eras of his performances are united by an intense honesty to the lyrics, even when coping with potentially edgy or dark subject matter, "Otherside" reflects the enlightenment of perspective granted by the time off, and showcases an insightful rapper and producer who is here to stay. Composed, produced, recorded, mixed and mastered by Wright and his partner Sarah — artistically known as Ourglass — in the basement studio of their home, the two knew they were onto something thanks to their biggest, and furriest, fan. "Our dog Dany chilled in the studio with us for the entire process of cutting 'Otherside.' Sarah always knows when a song is going to turn out extra good because the dog gets excited during the recording. Sometimes when we're recording something that's maybe not as great, the dog whines to be let out!
"Some listeners have interpreted the lyrics to be about the rejection of an afterlife. While that is one valid interpretation of the song, the main idea I was focused on while I recorded 'Otherside' was the concept that, whether there's an afterlife or not, we are never given a second chance at this moment, the one right now, that we are living."
There's other inspiration layered within the song's folds, including the struggle with addiction that has deeply affected Wright's life. "My mother is presently in a rehabilitation facility in South Florida receiving treatment," he shares. "And in the lyrics, I use the line 'I got sober' but the truth is, I've partied since recording this song.
"I think the important thing in life is to find a balance that you can accept and that you're comfortable with. Nobody is perfect, and if you're struggling or you know someone who is, total or a period of total sobriety may save your or their life. Don't be afraid to reach out to someone you trust if you need help.
"The track shares a title with several of my favourite songs, namely Macklemore's 'Otherside,' which shares similar themes, as well as tracks by the Red Hot Chili Peppers and Post Malone. These songs helped me get through the dark times, and inspired me to want to do the same thing for someone else."
That said, there was an alternate cut of this track recorded, he says, and one with a very different message. "Rather than focusing on being uplifting and getting through the struggle, the alternate cut describes giving into despair and letting your demons win, so-to-speak.
"Ultimately, positivity and light won our hearts. We decided the happier cut would do more good in the world today."
That essence radiates through even the album's artwork. "I made the artwork myself, and it includes lots of circles, bridges, and rainbows. These are all images that inspire hope in me, and remind me that there's always a way and something to look forward to. Even when suffering repeats itself, we always have a way forward into the light.
"The main recording 'Otherside' is a single-take freestyle I laid down the fourth time or so after I listened to the beat. The lyrics just sort of spilled out onto the track, and later my notebook! I started writing poetry at a very early age, long before I ever discovered music; I won an award for a poem I wrote once at Fernbank Museum. So in that, I prefer to freestyle all of my songs, it usually takes way longer to do it that way, normally.
"I think 'Otherside' came together in just a few takes because the message is so close to my heart. So if you took the time to listen to 'Otherside,' I deeply appreciate it."
For more visit:
midaswright.com/
instagram.com/midaswright/
facebook.com/midaswrightmusic/
distrokid.com/hyperfollow/midaswright/otherside