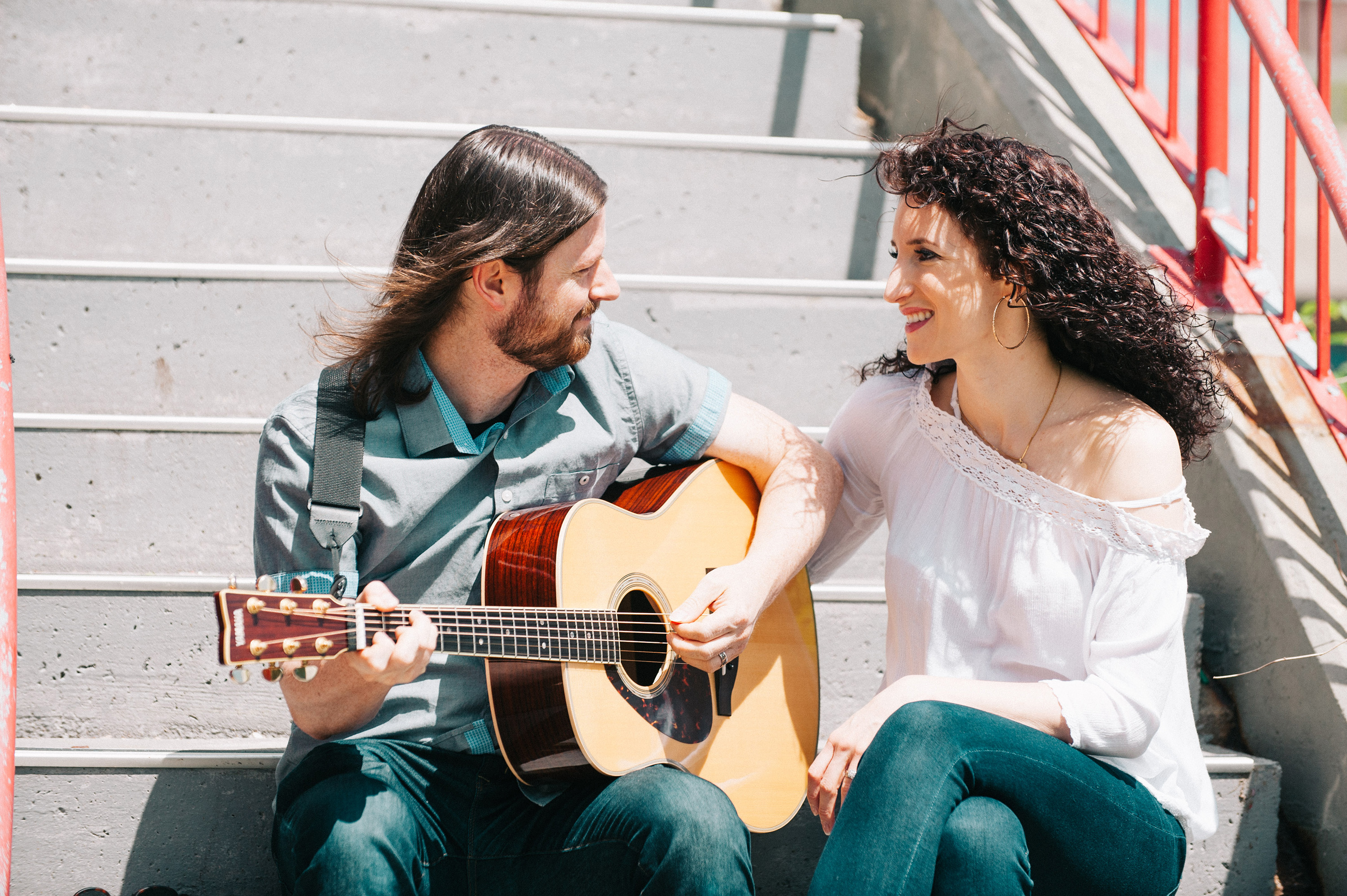 Fri Nov 06, 2020
With more than 100,000+ streams on Spotify combined, multi-award winning Toronto-based artists Heather Christine and Matt Zaddy have connected their life partnership into a formal musical one to release the debut single, "This Too Shall Pass" as folk duo River North.
"This song began as a poem written by my parents, who are both writers," Heather shares. "They wrote it to express their emotions during the start of the lockdown when an entire generation was essentially isolated for fear of what the virus could do to older adults."
Watch and experience "This Too Shall Pass" here:
"Their words inspired us to express what we've been thinking and feeling during these strange times," Matt adds. "We wrote 'This Too Shall Pass' as a beacon of hope, and to remind us that many things have come before us — and passed. That we will make it through this together," they agree.
"We were privileged to have Wendy Solomon, a gifted cellist, join us on this performance," Heather continues. "She has performed with so many wonderful acts — Robert Plant, Barbara Streisand, Lights, Rod Stewart, Dionne Warwick, Yes, Brian Wilson — so to have someone of her calibre and creativity really made the song feel that much more special."
"From the start, Heather had a vision of featuring a cello on this song, and for good reason," Matt says. "It came together quite naturally, and added a depth and emotion to the piece"
Accomplished musicians in their own rights, Heather Christine won Mississauga Music Award for Best New Artist (2018), and her debut solo album Love In Colour (2019) hit #1 on Spain's Smooth Jazz Sitges radio, and received radio airplay, including JazzFM, CIUT, and Wave 94.7. An accomplished multi-talented performer, she has played parts in countless major music theatre productions, including the leading roles in Only Yesterday and Patsy Cline & the Queens of Country.
For his part, Matt Zaddy is the former member of Starring Janet Leigh (Ironclad Recordings / Metal Blade Records), From Far & Wide, and The Infringements; he has also released two award-winning solo albums — Be (2019), and Perfect Moments (2015). Having toured across the continent, he's shared the stage with the likes of Jim Cuddy, Tom Cochrane, The Cowboy Junkies, The Trews, 54-40, Whitehorse, and more, and won numerous awards, including two Mississauga Music Awards — Best Promoter (2019), and Best Acoustic Artist (2017).
River North have toured nationally, been featured on CBC Radio 2, and are co-writers of the City of Mississauga's official anthem for #Canada150, "We Are The North."
For more visit:
distrokid.com/hyperfollow/rivernorth/this-too-shall-pass-feat-matt-zaddy--heather-christine
instagram.com/rivernorthcanada/
facebook.com/RiverNorthCanada/
twitter.com/rivernorthduo
open.spotify.com/artist/6uZ8eh2ARFlsTSPWFTAgk7