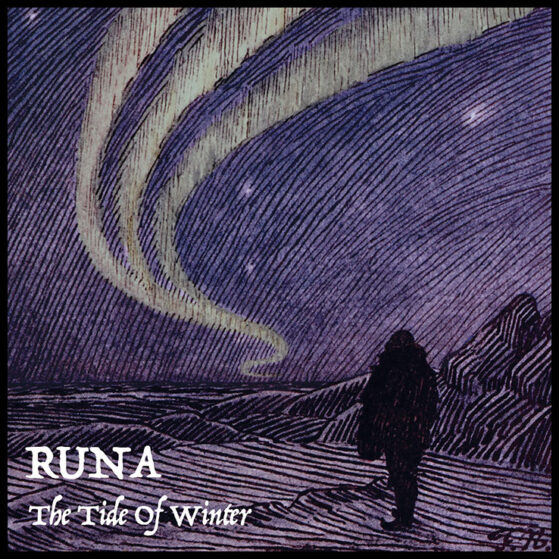 Fri Dec 18, 2020
Celtic 'super group' Runa is back with a brand new Christmas album and it's a dandy!
The current climate of the pandemic may have slowed the band down but they refused to let it stop them. The band , consisting  of vocalist and step-dancer, Shannon Lambert-Ryan of Philadelphia, Dublin-born guitarist, Fionán de Barra, Cheryl  Prashker of Canada on percussion, Jake  James of New York on the fiddle, and Caleb Edwards of Nashville on mandolin and vocals have released their long awaited Christmas album, The Tide of Winter. In the tradition of their past work of blending tunes of Ireland and Scotland with the tight harmonies and the rhythms and percussions of jazz, bluegrass, blues and folk they have carved their own niche in the Celtic/Americana/ Roots world.
Putting this album together was a logistical jigsaw puzzle with all the members scattered a fair distance from each other and travel restrictions keeping them from being able to record in the traditional manner Fortunately the album was started pre-COVID and thanks to recording technology and the skill of guitarist Fionán de Barra the album got completed. So on the one hand, they had some time on their hands. But on the other hand, they couldn't be together. But thanks to recording technology and the skill of Dublin-born guitarist Fionán de Barra, "The Tide of Winter" was finished and released this month, in time for Christmas.
The album features a strong variety of upbeat and moving tunes maving it a great listen on these cold winter days, it's -20c below zero outside as I type this and it warms my heart. Songs like "Here We Come A-Wassailing," "Gaudete," "Silent Night," "The Wexford Carol," "In the Bleak Winter," and " Snows They Melt" are just some of the highlights on this collection.
The title "Tide of Winter" was inspired largely by the cover art which was taken from the woodcuts of Arctic explorer Fridtjof  Nansen.
Runa's hope is that this album will help people through a dark period, figuratively and literally with the dark of winter and the pandemic upon us. "The year comes to a close on the shortest day of the year, on the solstice, and then it always gets brighter again."     
"Tide of Winter" is available at Runa's website www.runamusic.com