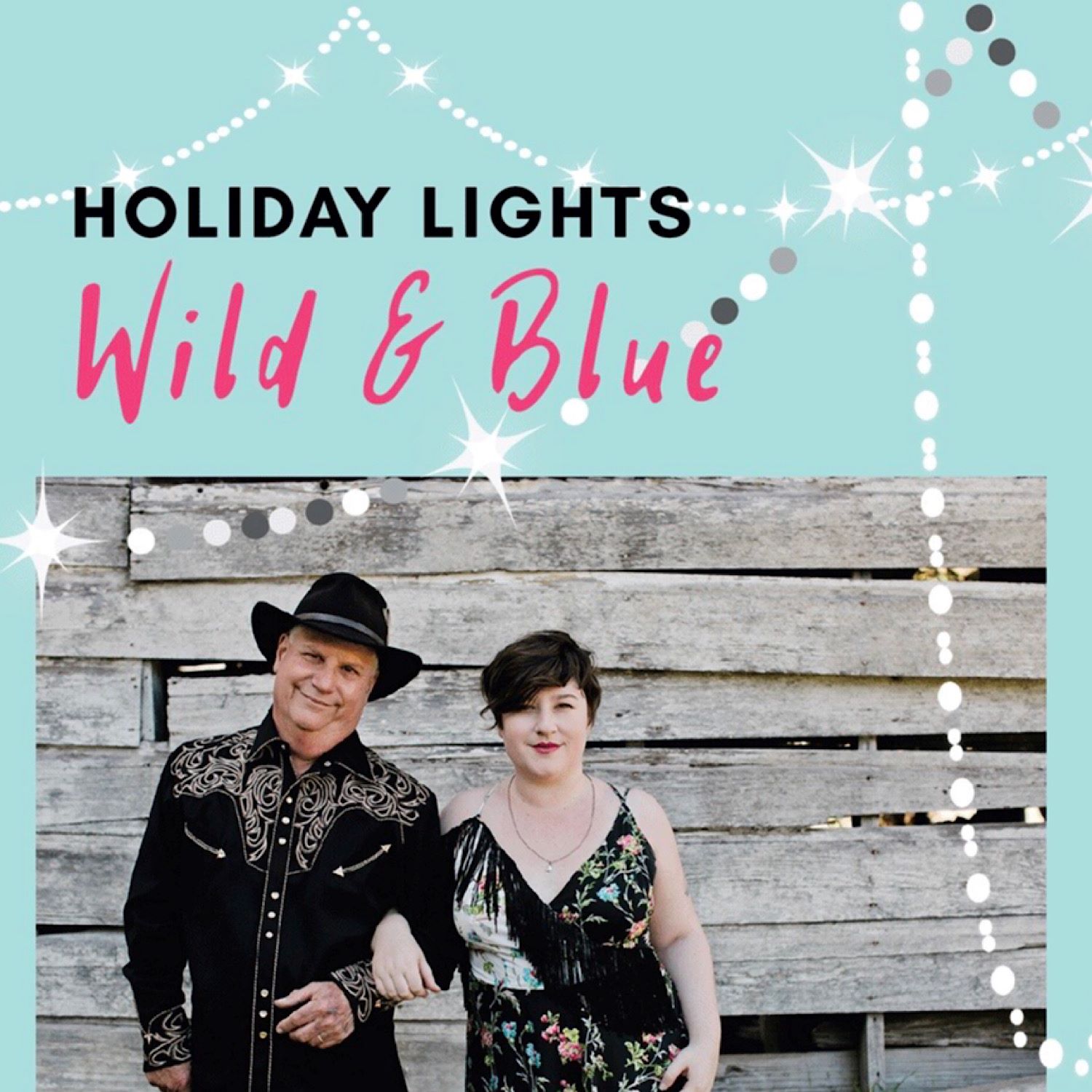 Fri Dec 18, 2020
Father/Daughter duo that is Steve and April Bennett string up some "Holiday Lights" this season with their newly released Christmas song — available now!
As Wild & Blue, the Bennett's take the time-honoured tradition of family harmony into inspirational and new territory; theirs is a musical partnership deeply rooted in country music's tradition, yet firmly contemporary in its emotionally charged lyrical offerings and genre-blending approach.
There's a debut full-length on the horizon; Restless is set for release in early 2021. In the meantime, "Holiday Lights" radiates with exuberant joy thanks to April's timeless take-notice vox and the song's decidedly uplifting vibe.
Check out "Holidays Lights" here:
"The song and arrangement were inspired by the great Sam Cooke, who is one of our heroes, and also the spirit of the many vintage holiday classics," the pair share. "It's also inspired by the years that Wild & Blue have played 42 one-hour shows a season on a vintage and actually-moving train — the Santa Cruz Holiday Lights Train for Roaring Camp Railroads and the Santa Cruz Beach Boardwalk."
"I wrote this song while stuck in bumper-to-bumper traffic," Steve recalls, who also arranged and produced the single. "And we recorded the song in the Fall of 2019 while we were tracking our album."
"My dad originally sang the lead on it but caught a bad cold, so I took over," April recalls.
"And I was happy to pass the baton," Steve shares of April's take on the track. "We recorded the piano part on location with Max Bennett-Parker, and used a $100,000 Steinway Concert Grand in the music department of the Monterey Peninsula Community College where one of our engineers, Richard Bryant, is a Recording Arts Professor."
With Steve known for penning insightful, personal lyrics and April singing them with an arresting urgency that signals "classic-in-the-making," the California-based father and daughter duo dubbed themselves Wild & Blue in honour of John Scott Sherrill's long-lauded song of the same name.
They've been singing together for live audiences since April was a toddler, and their collaborative efforts prove well-pursued on the forthcoming release.
"I think we're rooted in vintage soul and R&B as much as we're rooted in country," Steve offers. "That feeling, like the vibe of Elvis' 60s Memphis recordings, or Dobie Gray's country records, is something we really love and work really hard to convey."
"We're both musical history buffs," April adds. "I've always been in love with music that was created before I was born; the music I listened to as a kid were artists like Patsy Cline, Loretta Lynn, and Roger Miller… It spoke to me.
"We're both very emotional people, and I personally can't sing anything I don't feel. Ready for the sentiment to be shared, audiences can now feel it too with "Holiday Lights.
For more visit:
wildandblueband.com/
instagram.com/thewildandblue/
facebook.com/wildandblueband
twitter.com/thewildandblue
open.spotify.com/album/5YirVgH4ShSSMLywjbAQn3