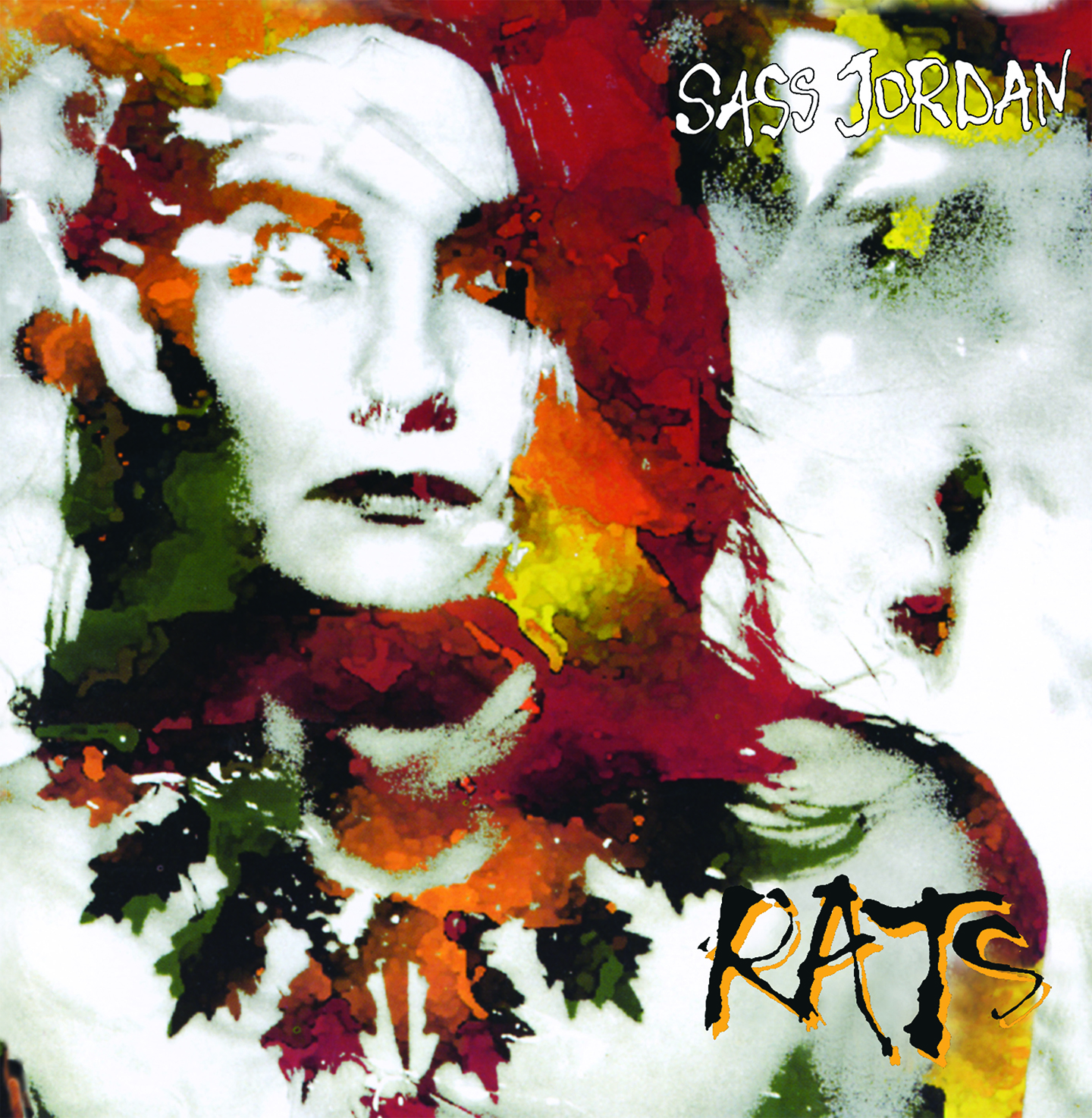 Fri Aug 02, 2019
JUNO Award winner Sass Jordan is celebrating the 25th anniversary of her third album, Rats, this year. The monumental record is one of the biggest releases of her career so far and a popular fan favourite. To commemorate the anniversary, she will release a newly-manufactured 180-gram orange-coloured vinyl. The limited-edition run of 1,000 copies will be available at upcoming live shows and in select retailers, as well as for pre-order — along with exclusive bundles — now at www.sassjordan.com 
Sass Jordan and her then-band Stevie Salas, Brian Tichy and Tony Reyes with special guests Ian Moore, Tom Petersson (Cheap Trick), George Clinton (Parliament, Funkadelic), Richie Kotzen, Rei Atsumi and Carmine Rojas recorded Rats in Los Angeles with producers Nick DiDia, Sass, and Stevie, in March, 1994. The album continued Sass's dominance in rock music, reaching the top 20 Rock Songs on the Billboard Charts. Anticipation was high, and Sass delivered with the lead off-track "Sun's Gonna Rise" reaching Billboard's Hot 100.
Reflecting on Rats, Sass says: "25 years is a long time, so I wanted to celebrate this record with some sort of offering, and that is why this vinyl re-release happened. 
"This record was truly a milestone in my life, marking a turning point into a darker period. It was released in '94, three years before I left Los Angeles for good. It was a tumultuous period, filled with a lot of emotional chaos and bad decisions. The music was a fitting soundtrack to the confusion and anger of those times, as well as a catharsis, and it obviously ignited a fire that has burned well, even all these years later."
Leading the inspiration in a male-dominated music industry years before Lilith Fair, Rats was an achievement in both musical quality and continued Sass's ability to be a fearless leader in the studio, and equally at home in performing to hundreds of thousands of fans around the world. Sass says, "I think Rats is a bit of a maverick, in that you rarely hear female artists expressing in this particular musical style, and I am honoured by the number of people that have covered songs from it. 
"I am really proud of it, and I think it is still one of my personal favourite pieces of work so far. I hope you enjoy it in its new format - I sure do!"
RATS: 25TH ANNIVERSARY COLOURED 180 GRAM VINYL EDITION
Track Listing:
"Damaged"
2. "Slave"
3. "Pissing Down"
4. "High Road Easy"
5. "Sun's Gonna Rise"
6. "Head"
7. "Ugly"
8. "I'm Not"
9. "Honey"
10. "Wish"
11. "Breakin'"
12. "Give"
For more visit www.sassjordan.com