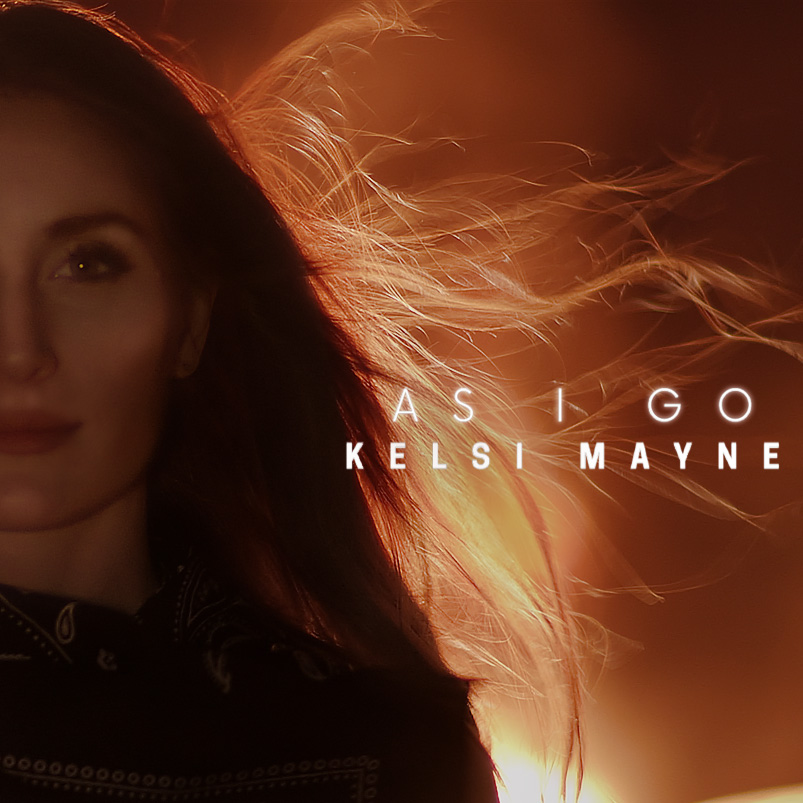 Fri Feb 28, 2020
Canadian country sensation Kelsi Mayne says she made decisions on the fly when it comes to this, her newest single "As I Go" — and the results could not be better.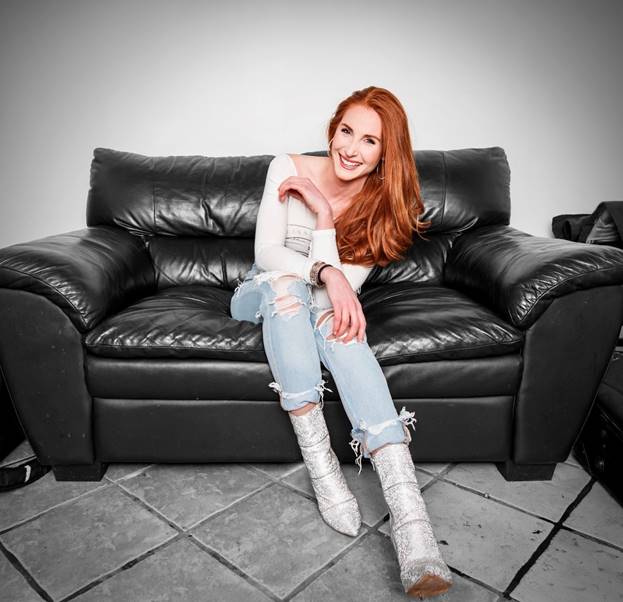 "The hook states, 'I'm gonna make it up As I Go…' which is precisely what we did when we wrote this song!" Mayne says, recalling the process. "My two brilliant Nashville co-writers, Brett Sheroky and Drew Powell met with me at the end of my long-winded, five-month writing trip in the 'Music City,' but we were all drained of ideas.
"We started vibing out on chords and an 'Eric Church' feel. Once we came up with the hook.  we had a lot of fun coming up with different ways to get revenge. We even managed to pay homage to Carrie Underwood in the chorus" she continues. "But what also makes this song different than most 'cheatin' hearts' country songs is she admittedly doesn't know what she's going to do and — much like myself — has a hard time deciding!"
"The music video was also much of the same," she says of the video for which a quick preview of quickly hurtled Mayne into viral fame on TikTok, with more than 1.5 million views in 24 hours. "We decided to go with a 'Mad Max' inspired look and whatever resources we knew we had together between all of our friends — gasoline, trucks, dirt bikes, ATVs, a drone, monster truck, smoke bombs, fireworks, and two scrap cars."
Watch "As I Go: here:
https://youtu.be/h7KQWYWdOUw
As one of three top finalists in SiriusXM's national 'Top of the Country' contest, Mayne continues to stack the stats in her favour. Her previous single "Takin' U Home" currently has more than 440,000 spins on Spotify alone and was the #1 independent download on DMDS. The track captured the attention of national audiences on Rogers Hometown Hockey Tour and the Canadian Sports Hall of Fame ceremony on CTV. Dearest to Mayne's heart, "Takin' U Home" was also used to promote the Humane Society's adoption programs.
Originally from Windsor, Ontario — and fun fact: ranked third in Canada for varsity women's 60m hurdles — Mayne has taken the stage at some of the country's most celebrated festivals, including Havelock Jamboree, Boots & Hearts, and the Big Valley Jamboree. Last year, she took to the silver screen as the lead in Willa, a Stephen King adaptation which is still making its rounds on the International film festival circuit.
The official, full-length music video for "As I Go" is set for release February 21st, with her debut FACTOR-funded album following March 27th.
For more information visit:
kelsimayne.com/
facebook.com/kelsimayne
tiktok.com/@kelsimayne
instagram.com/KelsiMayne/
twitter.com/kelsimayne
open.spotify.com/artist/6uv2fPLMbVveROjIuS1WER?si=kJCBfN4iQ3SCNTfcf7C11g