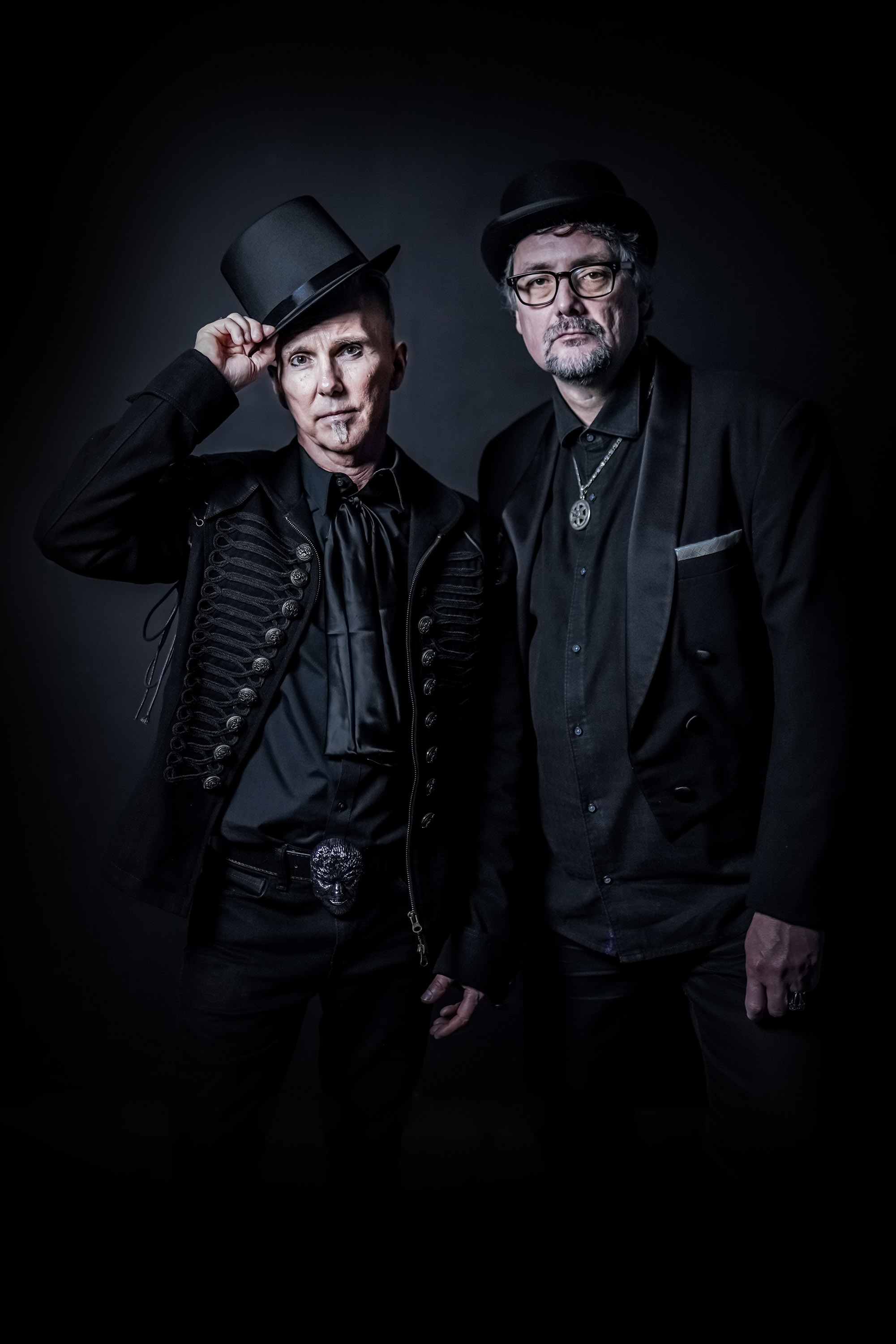 Fri Feb 12, 2021
Douglas Von Irvin's Carnival, or DVIC, is an up-and-coming songwriting collective dedicated to generating feelings and emotion with not only their music, but films too. The project was formed by the mysterious lead singer, Von Irvin and the band's "spiritual advisor," Dr. Prycenstein (Dave Pryce).
To kick off the new year, the "Monster Garage Pop" pioneers have just announced the release of their fifth and latest single, "Ultra Man" — along with a brand-new, theatrical music video. The four minute, 20 second-spanning video extravaganza is a space epic, starring Von Irvin as a lost pilot, and Dr. Prycenstein as his crewmate.
Check out "Ultra Man" here on YouTube:
The band's power pop sound and theatrical nature is reminiscent of that of bands like Blue Oyster Cult and Cheap Trick. Add in a pinch of spooky and you've got the next Alice Cooper band. The masterminds behind DVIC — rooted in Ontario, California, South Africa, and England — describe their sound as "if Roy Orbison and The Cramps had a baby."
Throughout 2020, DVIC released their first four singles: "Cave Man Rock," "Vampire Lovers," "Punk Rock Heart," and "Monster Pool Party." Along with "Ultra Man," the five eclectic tunes will comprise the group's debut EP, Meet the Monsters — which is currently scheduled for release this spring.
To record Meet the Monsters, the enigmatic duo joined forces with producer Matt Starr (Ace Frehley, Mr. Big), who also played drums and co-wrote and arranged the release; Smiley Sean from Motley Crue/Tommy Lee's studio, The Atrium, mixed the songs.
DVIC's ultimate "mission" is to offer fans an overall exciting experience and to give them a chance to take a break from the harsh realities of the world all while staying in tune with their minds. How do they plan to do that, some might ask? Well, with their music, images and sounds all about creatures and characters from all times and dimensions, of course. In summary, Von Irvin says: "We offer a place where all walks of life are celebrated and welcome to hang around in our carnival."
For more visit:
dvicband.com/
instagram.com/douglasvonirvins.carnival/?hl=en
facebook.com/DouglasVonIrvinsCarnival/
open.spotify.com/album/5U8s22FofCj8fo1jLd250n?highlight=spotify:track:3pzFSato2garv6Pc7Z5wkT