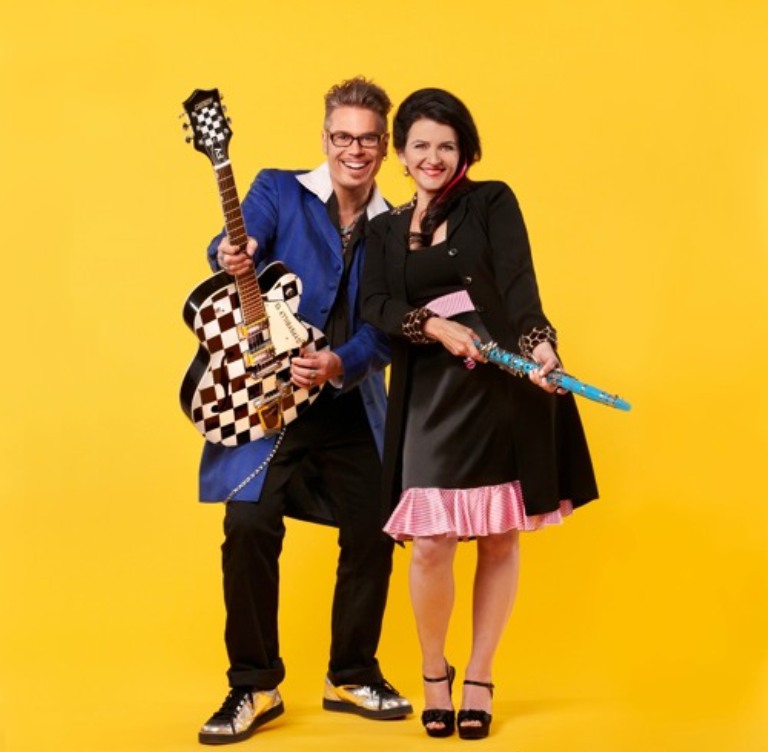 Fri Mar 13, 2020
What happens when you mix the passion for Roots, Rockabilly and Gypsy music with the love for Americana, Country and Jazz music? You get a whole new genre called "Gypsybilly" created by THE VIGNATIS. This aurally and visually colourful Los Angeles based Franco-American duo is dynamic, with performances that charter audiences on a journey from nostalgic times to the unknown future. They defy classification yet cover a gamut of genres forming a unique musical alloy of Neo Roots Alt. Americana Swing. They innovatively fuse American/European traditions, musicianship and a sense of humour cleverly expressed in the music and lyrics of their songs. 
The Vignatis are gearing up for a new 4th album release of their Gypsybilly originals slated for May 15, 2020, entitled "Red, White & Blue - Gypsybilly Vol. 4". This album is sure to get anyone excited to load up the car complete with a picnic basket, cooler, blankets and hit the highway for that long summer road trip.
"We are super excited to finally release this album after all of the enormous amounts of work, struggles and everything in between, and to release it in time for summer. We went back and forth over what songs to put on it from about 22 that we wrote. Our mission is so much greater than just ourselves. Our mission is to help others become happy, one person at a time, and music is our vehicle to help fulfill that mission. We try our best to write songs that have positive messages that will in some way penetrate people's lives and lighten their everyday loads of life's struggles. Because we are such a melange of musical styles, even in our look as artists, we hope that everyone can find something, some kind of value that they can take with them from this album, including the checkered Gretsch and Betty, the Pink Clarinet!"
For more visit:
thevignatis.com/
instagram.com/thevignatis/
youtube.com/user/daimuko
facebook.com/thevignatis/
twitter.com/theVignatis