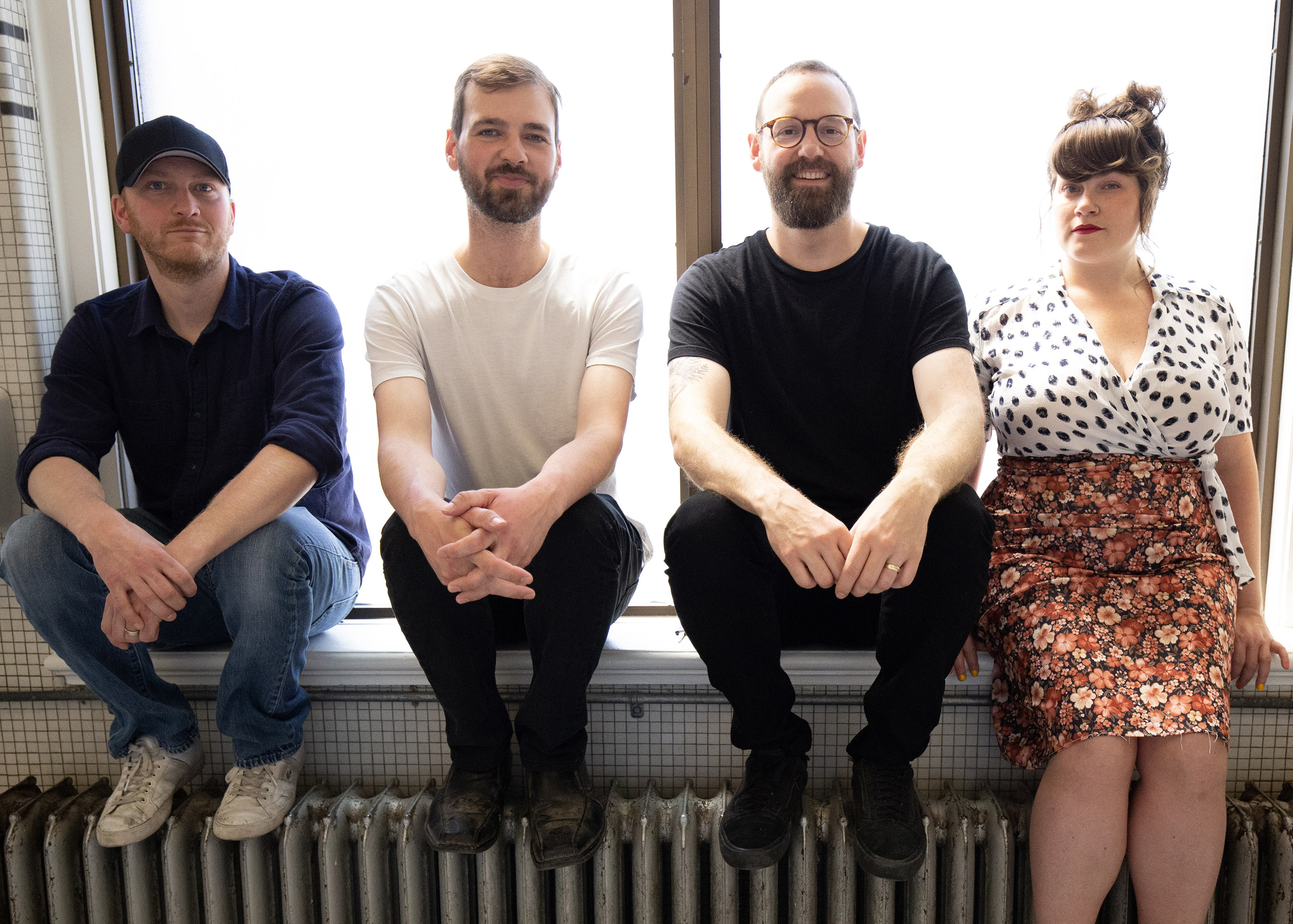 Fri Oct 30, 2020
Winnipeg's alt rock-pop outfit Glassreel draw a line in the sand of inter-attached habits and newfound independence with the release of their new single, "Ride Along".
"At its core, 'Ride Along' is a song about codependency," Kelly Beaton details. "It's a song about falling back on a shared past in order to justify present relationships."
"I view the lyrics as a message to a weak-willed past self," songwriter Graumann shares. "It's a reminder to go for it rather than letting the people around you control your life. This message is tempered with a reminder in the bridge to not be too hard on oneself — 'ride along / it's okay.'"
Check out the video and the message of "Ride Along" here:
Musically, the track sprints through its defiant verses, continually upping the stakes until the chorus vocals surround and abound with an emphasis on the phrase, "all along." "It illustrates how constantly we're called upon to make decisions in our lives," Graumann adds.
A partnership between longtime musical collaborators Beaton and Graumann — with Andrew Workman and Ken Phillips — Glassreel and their 2019 debut EP Unalike has been heralded throughout North America, with features on 100+ radio stations (including CBC and NPR) and a foothold on the !earshot National Top 50 for multiple weeks. Additionally, their music is featured in several episodes of celebrity chef David Rocco's forthcoming series, Dolce Italia.
Separately and together, Beaton and Graumann have shared the stage with Wintersleep, Said the Whale, Partner, iskwē, Sloan, Land of Talk, The New Pornographers, Tokyo Police Club, Julie Doiron, and more, and have played SXSW and Germany's Reeperbahn Festival, to name a few. Their respective projects have enjoyed critical acclaim from Chart Attack, CBC, CMJ, exclaim!, and ELLE, and have charted throughout North America.
The newest single from Unalike, which was recorded/mixed by Ryan McVeigh (Boats) and mastered by Philip Shaw Bova (Father John Misty, Feist, Andy Shauf), "Ride Along" amplifies Glassreel's signature simplicity and sonic clarity, enveloping listeners in the sobering realization that youthful expectations don't align with adulthood reality.
The video features the EP's cover art, the handiwork of Winnipeg-based artist Emma Mayer.
For more in Glassreel check out their socials here:
instagram.com/glassreel/
facebook.com/glassreel/
twitter.com/glassreel
music.apple.com/us/artist/glassreel/1461640399