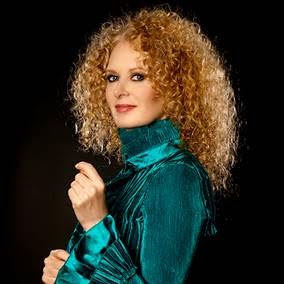 Fri Sep 04, 2020
Canadian singer/songwriter Nancy Ruth has set forth her fourth single of the year into the world, a sultry ballad straight from her renowned repertoire of jazz, latin, and flamenco influences: "Turn the Lights Back Down".
Watch and listen to "Turn the Lights Back Down" here:
"It invites us to take pause during this time of global chaos, and tap into the love that connects us all," she shares of the inspiration behind the song.
Nancy Ruth, of all people, knows very much about this concept firsthand. "I recorded this song between New York, Vancouver, and Spain, both before and during COVID-19 confinement," she recalls of the process. "The onset of travel restrictions caught me while I was in Malaga, Spain, which delayed my return to Canada."
Originally from British Columbia, Nancy Ruth has made the world her stage, travelling to perform or reside in Morocco, Brunei, Polynesia, Panama, Spain, and more following esteemed studies at the Royal Conservatory of Music, Douglas College, and Berklee College of Music.
Since her self-titled debut release in 1998, Ruth has released four additional titles — It's Got To Be Love (2004), Me Quedo (2008), Para Ti (2014), Sangria Jam (2016) — as well as a series of critically acclaimed singles, each embodying her fearless, fiery yet elegant signature sound.
"I write what flows freely," she muses of her music. "I'm not trying to create a fusion, I just play what I feel. I'm a product of my experience and surroundings."
Those experiences stack up, indeed… Most recently, and having spent a shining part of 2019 in New York City to record new works with arranger Joe Gianono (Blood Sweat and Tears, Michel Camilo) and GRAMMY Award-winning engineer Oscar Zambrano — including a soundtrack piece, "Where the Sea Melts to Sky," featuring members of the New York Philharmonic — she was a featured composer and artist at Africa's biggest jazz festival, Festival du Saint Louis in Senegal.
Before that, she's both crooned for the Sultan of Brunei's harem, had to sign a 'high risk activity clause' during a stint in the Yukon due to her penchant for skydiving, river-rafting, and bear watching, and legally changed her name to drop the last name of Trump; these, and more stories, are all worth an ask.
She's currently working on a documentary detailing her some-18 years of travels through Morocco cross-culturally collaborating with musicians in Berber tribes, deserts, towns and cities from Tangier to Tiznit.
For more visit:
nancyruth.com/
instagram.com/nancyruthmusic/
facebook.com/nancyruthmusic
twitter.com/nancyruth