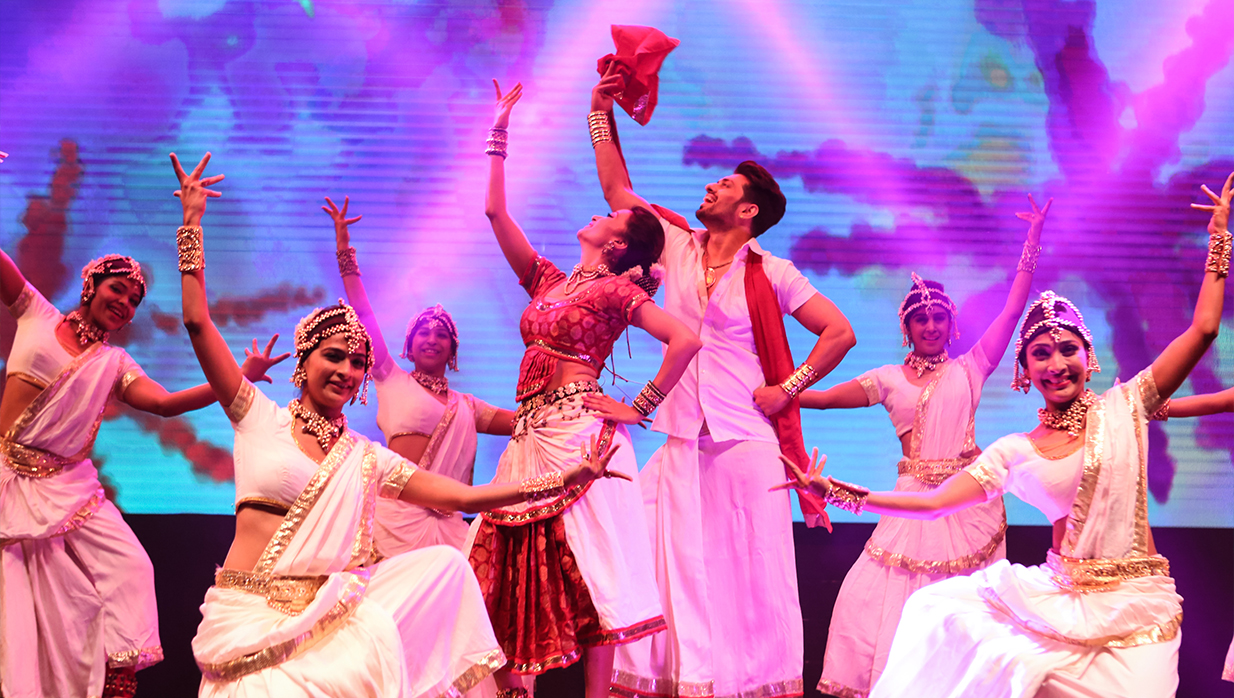 Fri Jan 18, 2019
Civic Theatres Toronto presents the glitter and sparkle of Bollywood with the Canadian premiere of Taj Express, at Toronto's St. Lawrence Centre for the Arts Theatre November 23 – December 1, 2019.  Tickets go on sale to the public this Friday, February 18, 10AM and can be purchased online at ticketmaster.ca, by phone, or in person at select Civic Theatres Toronto box offices. 
Set to an unforgettable soundtrack featuring the songs of Academy Award-winning composer A.R. Rahman(Slumdog Millionaire, 127 Hours) Taj Express explodes with the sounds of India and captures the vibrant, expressive spirit of the world of Bollywood movies that have been entertaining billions of people for generations. Through a fusion of film, dance, and music, this dazzling international sensation takes audiences on a live cinematic journey through modern Indian culture and society. The production is a high energy celebration of new India's pop music, Bollywood culture, and deep traditions featuring colorful costumes, joyful dance, and thrilling live music.
Featuring a cast of 26 and 3 on-stage musicians, Taj Express is full of high-energy music and sensational dance scenes.
Watch scenes from the musical here:  https://www.youtube.com/watch?v=QiwqW-_2EkM
LondonTheatre1.com said "the show is a spectacle of light, colour and sound that entertains and enthralls right through. Even someone as unversed in the ways of Bollywood films as I am found the show to be a wonderful introduction to that world and a great evening's entertainment."
Taj Express: The Bollywood Musical Revue
November 23 – December 1, 2019
St. Lawrence Centre for the Arts - Bluma Appel Theatre
27 Front Street East, Toronto
Single tickets range from $49.00 –$79.00
Tickets are available online at www.ticketmaster.ca, by calling 1-855-985-ARTS (2787),
or in person at the following Civic Theatres Toronto box offices:
Toronto Centre for the Arts Box Office, 5040 Yonge St., Tuesday-Saturday 1pm-6pm
St. Lawrence Centre for the Arts Box Office 27 Front St. E., Monday-Friday, 12pm – 6pm
Ticketmaster phone lines operate 9:30am – 8pm Monday to Saturday, 12pm to 8pm Sundays and holidays.  On-line sales operate 24 hours per day.