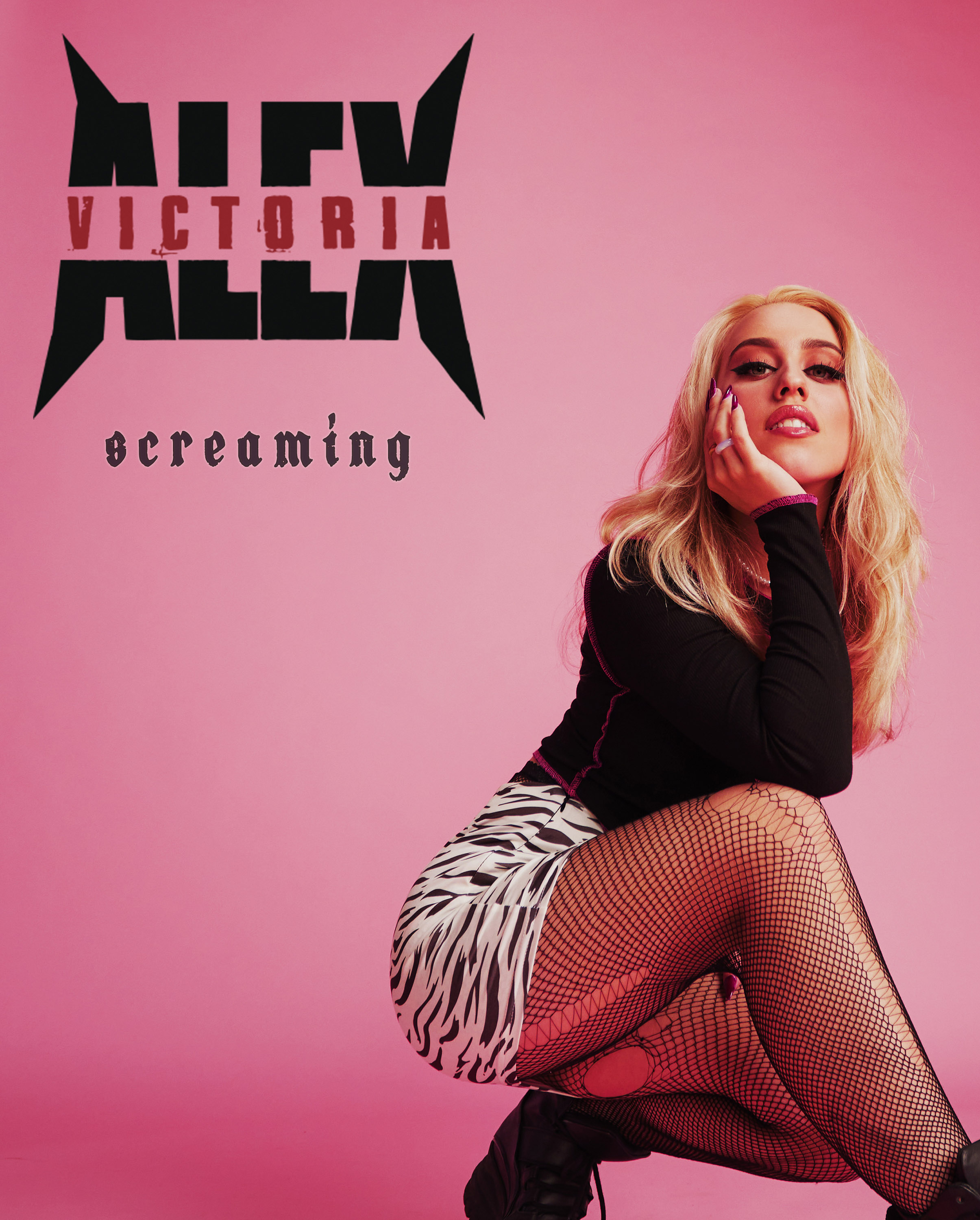 Fri Jan 28, 2022
For Canadian alt. pop-punk artist Victoria Alex, the unleashing of her debut new single "Screaming" lands very much as an anthem — both personally, and professionally.
Available now, the unapologetic and piercingly magnetic release comes out swinging, setting a new stage for the Toronto-based singer/songwriter and former Mini Pop Kid who also appeared as an inaugural contestant on the premiere season of CTV's The Launch.
Check out "Screaming" on YouTube here:
Now 19, clear markers along the way of Victoria Alex's lyrical landscape are the teachable toils and bountiful spoils of transitioning into adulthood. The multi-talented dynamo has channelled her unique sound and perspective into a forthcoming EP, blasting the lid off topics such as not being seen or heard, and the highs and lows of being a strong female in today's society, all the way to falling in love for the first time, finding your place in the world, and more. "I'm a very sensitive, loving person, and helping people is part of me. I've always been that way — that person who 'feels too hard.' My mom says it's in our family's genes…
"The music is a lot about the stupid things we do as teens, and all the people you meet along the way," she muses. "It's music about falling in love, and making mistakes, but also about trying to find your purpose in this world.
"While it can sometimes get me into trouble," she continues, "it actually helps with my music. I work with my producer and share stories of my most meaningful experiences, and how I feel, and the music unfolds from there."
Super-charged, yet soothing all the same, "Screaming" reflects this intersection of talent and triumph with a deft ease as it blasts through speakers; it's the balm for what ails.
"I'm unafraid to speak the truth for my generation in a way that everyone can hear," Victoria Alex says. "The hope is that the music helps people get through their own stories, as well."
For more cool stuff about Victoria Alex check out these sites:
instagram.com/victoriaaazevedo/
listen.tidal.com/album/205515640/track/205515649
music.apple.com/ca/album/screaming/1596067726?i=1596067734&app=music
open.spotify.com/artist/2BeVO1NkxiYb3GL9HOPwrV?si=QBaibKINTfy4QprpcmGD_w&nd=1
"Screaming" Video (EXPLICIT VERSON)
youtu.be/qnZvK421F3