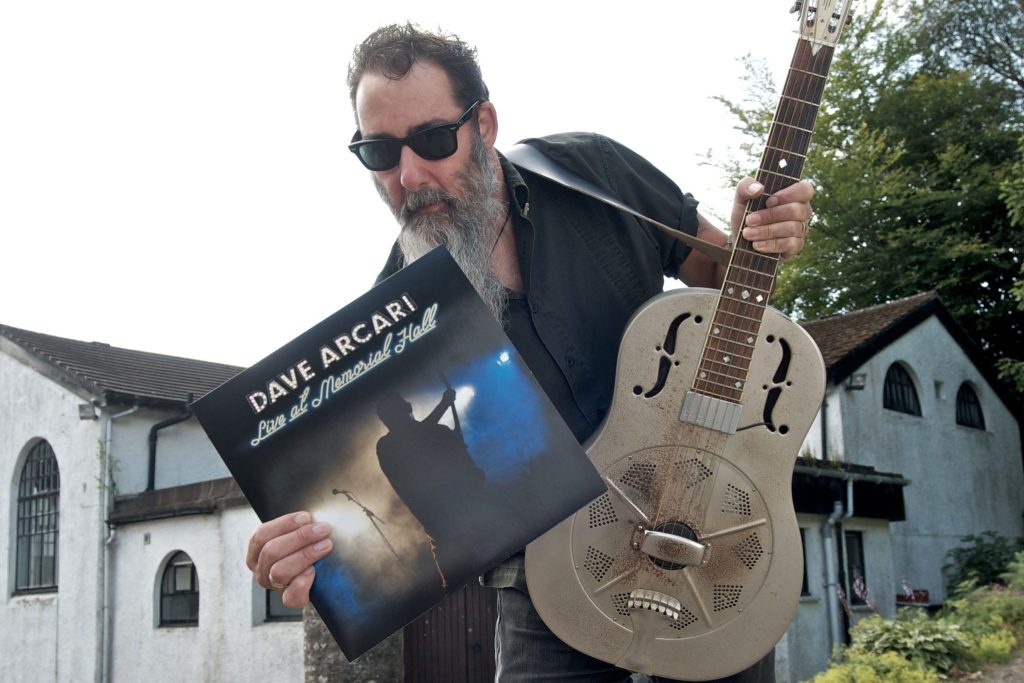 Fri Sep 15, 2017
Dave Arcari is one of those guys that is often out on the road touring, gigging and travelling around his native UK, Scottish homeland, much of Europe and more recently the USA. Known for his hard, driving and percussive style, Arcari favours steel-resonator guitars and banjos for his, at times pretty unique, take on blues and roots music, with a fine eye for Scottish traditional folk music which he attacks with absolute confidence and thundering acerbity.
In many ways it's hard not to think of Arcari as a bit of a 'wild man', a blues rebel with a purpose and power that spills out with every song he works. Most of the 26 tracks on this live release are self-penned and all feature his distinctive blues take and gripping, grit and whiskey-fuelled vocals. I've been a fan of this guy's music for some years now and have caught his live performance where he really does come into his own clearly enjoying the performance and his audience participation.
With 'Live at The Memorial Hall,' an album recorded in a live venue close to his West of Scotland home, he has at last delivered an album that truly captures the essence of his vital, hi-energy live shows. Many songs have a distinct autobiographical theme while yet others simply rip along with a rocky feel or a country-music, Hank Williams sort of echo.. All have a wonderful raw-edge that in many ways is a central, core element to Arcari's own blues approach and purpose. Already particularly popular throughout Scandinavia, with 'Live at Memorial Hall,' Arcari has now produced a release that serves as a marvellous introduction to both the man and his music. An album to enjoy, best played loud with a glass, or better still a bottle, of single malt close to hand.
For more visit https://davearcari.com