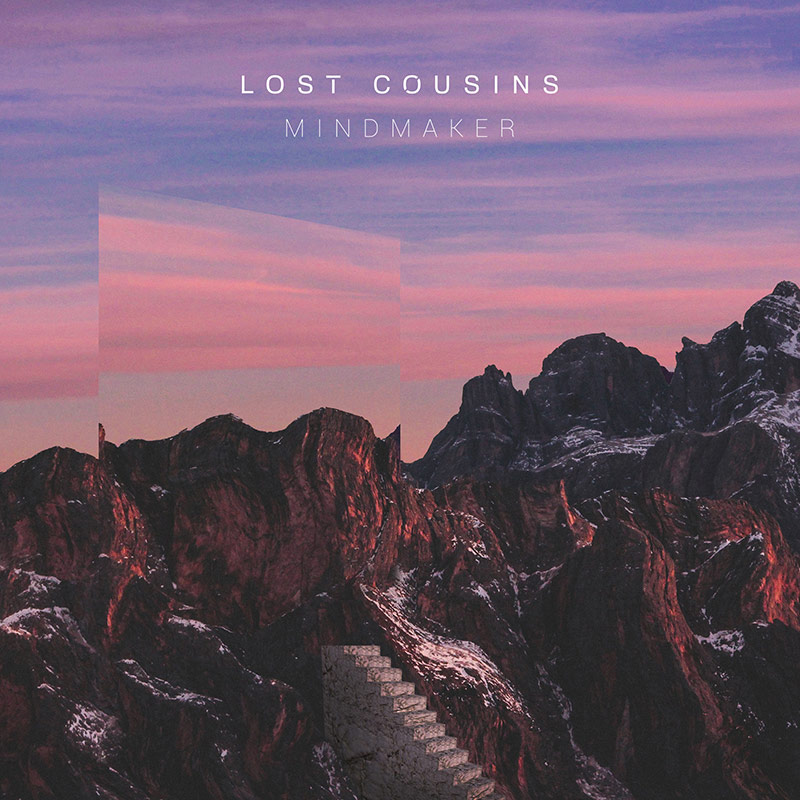 Fri Aug 31, 2018
Psych-rock outfit Lost Cousins are no strangers to places of deep unfamiliarity. The group's journey to pursue music thus far has re-directed their inspirations, allowing them to examine grappling life transitions and the domino effects of choice. You can stream and share the band's new single "City Escape" below - officially out on all DSPs this Friday, August 31.
"STREAM / SHARE "CITY ESCAPE" @ SOUNDCLOUD"
Growing up, moving on, and pushing forward into change isn't always as easy as it looks - but consistently reaps big rewards. This is none more apparent than on the track "City Escape" with a steady, pulsing riff before the drums kick in and you feel swept away before the vocals cue up.
"City Escape is about a relationship that spans two different cities," the band explained. "It speaks to feeling trapped within a certain space and routine, and finding solace in another person's day-to-day. The lyrics reminisce on time spent in unfamiliar new places, and how this experience can feel like an escape from reality."
Lost Cousins - Cam Duffin (drums), Lloyd McArton (guitar, saxophone), and Thomas Dashney (keyboards) - are influenced by contemporary indie rock outfits like Tame Impala, Bombay Bicycle Club, Neutral Milk Hotel, and Local Natives, but pull, too, from the foundations of rock music, and pop sensibilities to create anthems to sing-along to.
The band has toured throughout the U.S. and Canada, including opening spots for The Strumbellas, Hollerado, and Matthew Good, along with Canadian festival appearances at Wayhome, CityFolk, NXNE, and Hillside Festival.
Lost Cousins Tour Dates
Oct 19 - Halifax, NS - Halifax Pop Explosion Festival
Oct 23 - New York, NY – Berlin
For more visit: http://www.findlostcousinsband.com/