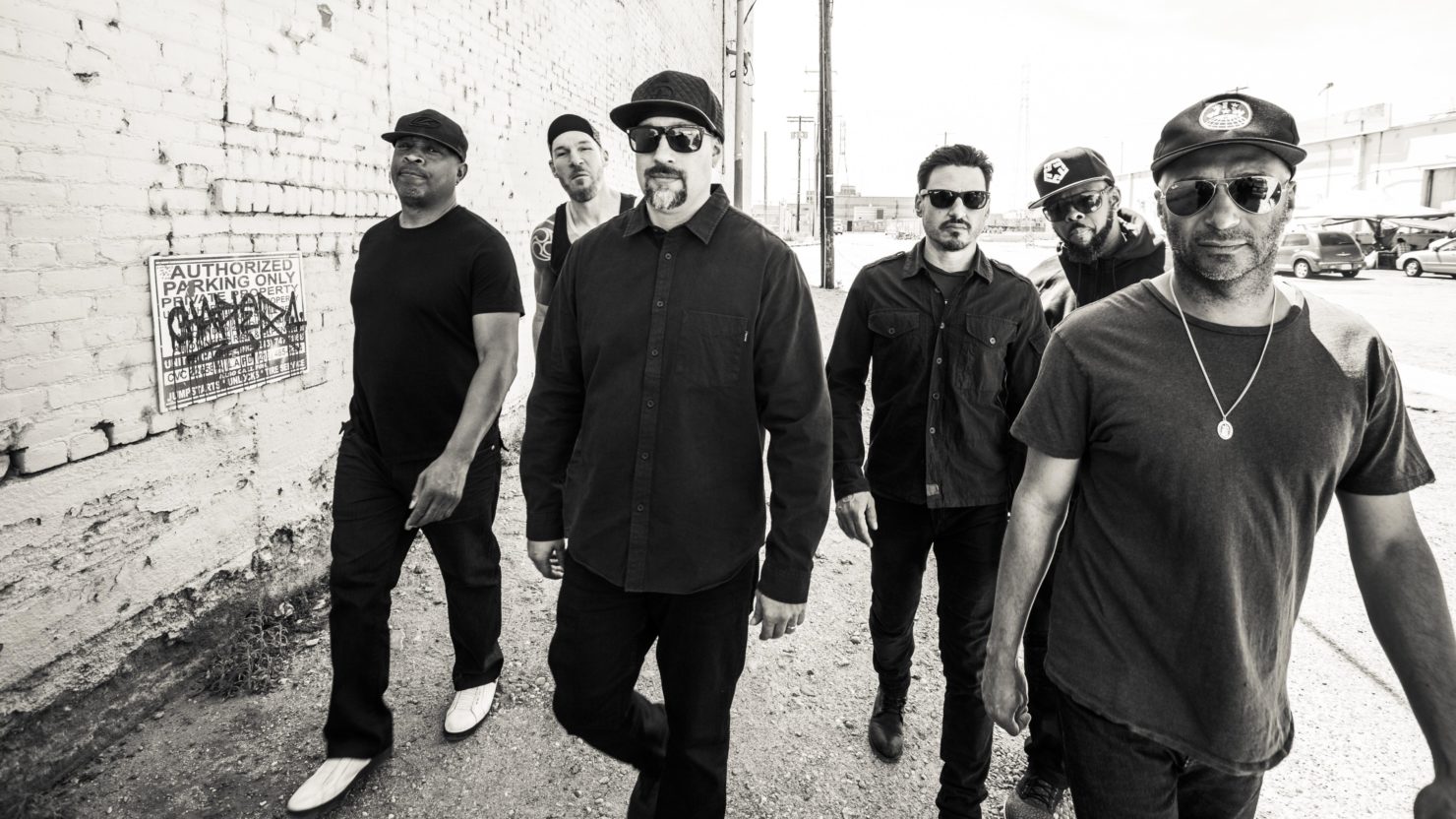 Fri Aug 25, 2017
As millions across the nation gathered recently in their respective states and towns to watch the Great American Eclipse, Prophets Of Rage: Tom Morello, Tim Commerford, Brad Wilk, Chuck D, B-Real and DJ Lord, have now debuted the music video to their song, Radical Eyes. The fiery anthem is featured on their forthcoming self-titled LP, set for release September 15th, 2017.
Says Tom Morello, "On the heels of this historic solar event let's all aim to eclipse racism."
Burning with a razor sharp message and a deep, unrelenting groove, Radical Eyes is the third track to be unveiled from the band's new album, following the previously released, Unfuck The World, and Living on the 110.
"The Western world has created biased structures and stereotypes," explains Chuck D of the song. "Opposing viewpoints and movements are seen as radical rather than diversity. 'Radical Eyes' is the lens everything is viewed through, any life movement in opposition is considered radicalized."
At its core, Prophets Of Rage functions not only on a love of music, but a deep belief in its power as a tool, and a weapon. Woven into the band's DNA are influences as varied as The Clash, KRS-One, and Johnny Cash, as well as the undeniable ideals and aesthetics of its predecessors: Public Enemy's frenzied, racing textures, Rage's jaw-melting riffs, Cypress Hill's manically playful party energy.