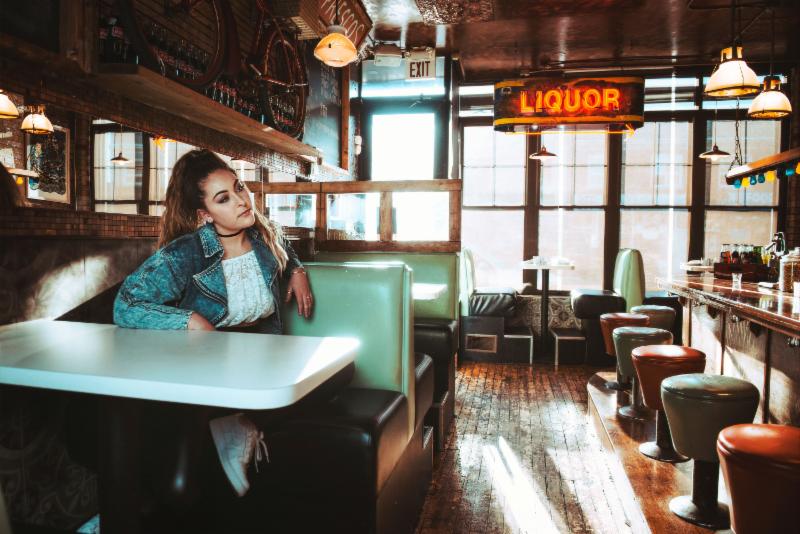 Fri Nov 09, 2018
Submitted to Cashbox Canada
Toronto indie-pop artist, Jules has been making waves with her hit single "Before You Picked Her", and today she's excited to reveal her debut full-length album People Watching will be out on November 16th.
People Watching features nine cool, and edgy songs ranging from "Fool's Gold," about her Instagram generation's preoccupation with fake lives over the human touch to the I-had-him-first destined hit "Before You Picked Her," and don't-mess-with-me "Prey." Headstrong, articulate and uncommonly self-assured for a teenager, the 17-year-old singer-songwriter co-wrote almost the entirety of People Watching with various songwriters, but mostly alongside the album's guiding producer Hill Kourkoutis (The Launch, Serena Ryder, The Weeknd)
The single "Before You Picked Her" has been dominating the alternative radio charts receiving regular airplay on Toronto's Indie88, SiriusXM's The Verge, CBC Music hitting #1 on their Top 20, along with spins at Live 88.5 in Ottawa, x92 in Calgary and more!
'Before You Picked Her'
Watch Video here:
https://www.youtube.com/watch?v=rLgiF7Meczc
For more visit julesmusic.ca