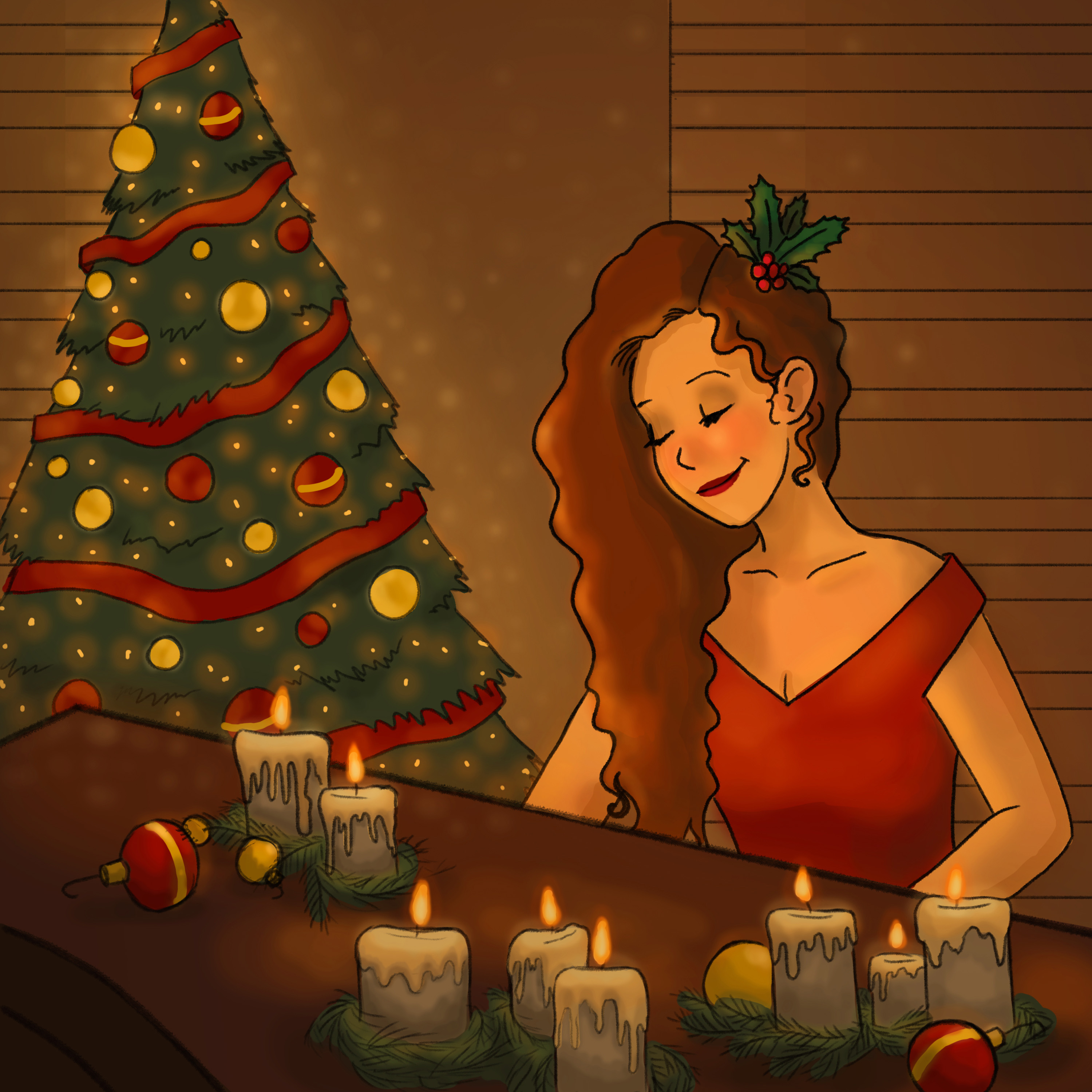 Fri Nov 27, 2020
With a voice CBC calls "incredibly earnest" with an "honest purity," award-winning Canadian singer/songwriter Alex Whorms delivers a stunning and timely rendition of "I'll Be Home For Christmas" in time for an unprecedented season.
"The idea for this project came about last year," Whorms recalls. "I was on tour to promote my EP, Burgundy, and I met producer Micah Doern at a radio interview at Ryerson University's CJRU. We became friends after that, and decided to try recording together."
Whorms' rendition of the holiday classic first recorded by Bing Crosby in 1943 was recorded and mixed by Doern, and mastered by JUNO Award-winning and GRAMMY Award-nominee Dan Brodbeck.
Enjoy "I'll Be Home For Christmas" here:
"I was looking for a change in my sound this year," she continues. "Most of my past recordings have used many instruments and very detailed arrangements, so we thought a solo piece would be refreshing. When I perform with my band, we always have a moment in the set where they walk off and I play solo; it creates an intimate moment, and we wanted to capture that kind of feeling in this project.
"'I'll Be Home For Christmas' is one of my favourite holiday songs, but it holds even more significance this year because the pandemic will prevent many people from gathering for the holidays," she considers. "The final line, 'I'll be home for Christmas, if only in my dreams' is especially emotional given this year's health concerns and stay-at-home regulations."
The song was recorded at Noble Street's Studio A, which gave Whorms the opportunity to play a Fazioli. "I was stunned by how beautiful their piano sounded! It was a dream-come-true to record on that instrument.
"It was also my first recording session since COVID-19 hit Ontario," she continues. "Wearing a mask while playing made me very aware of my breathing, which was an interesting feeling; at one point, I noticed myself breathing in time with the musical phrases as I was playing piano."
The artwork was created by Whorms' longtime friend, Madeline Czukar. "She also designed the artwork for my EP, Our Lives, in 2017. For this, she drew me playing the piano in Studio A with some imagined Christmas decorations."
Alex Whorms' sophomore EP, Burgundy, — and its premiere single "Sunset" — was featured on CBC Radio One's 'In The Key of C.' Previously, her debut Our Lives landed space on CFMU 93.3's Top 20, I Heart Hamilton's Top 5, and WRUW 93.1.
Whorms has received the 2019 Hamilton Arts Award for Emerging Artist in Music, and performed at Canadian Music Week, Hamilton's Festival of Friends, and completed Canada's Music Incubator's Artist Entrepreneur Program.
For more on Alex Whorms visit:
alexwhorms.com/
instagram.com/alexwhorms/
facebook.com/AlexWhorms/
twitter.com/alexwhorms
open.spotify.com/album/3PifNwY5M288SrX1llknKs?highlight=spotify:track:1MTF2hp3SfwIOMGuFWA7Wz